3 Things the Colts must do this offseason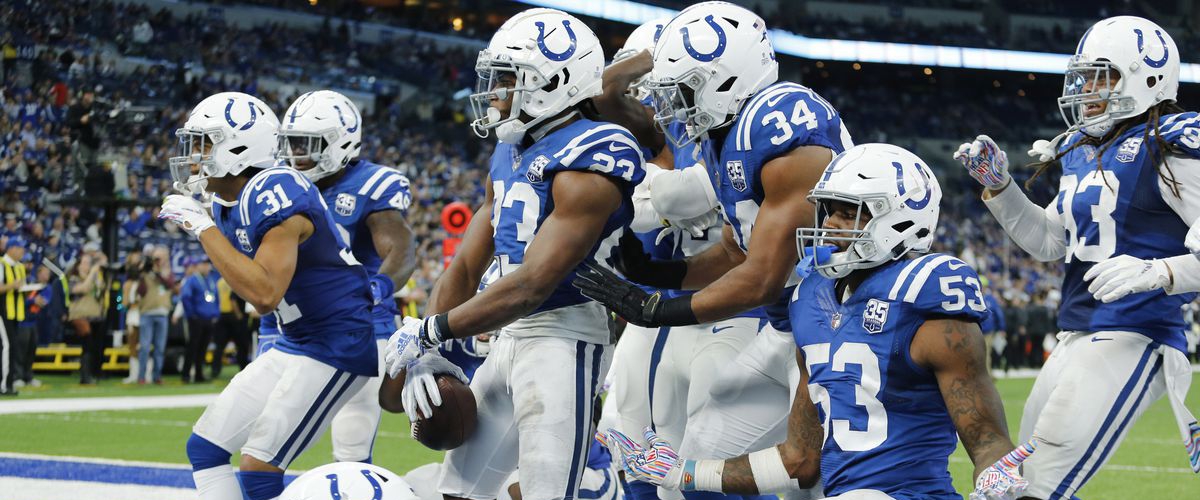 The Colts were one of the hottest teams in the second half of 2018, as the once putrid offensive line became one of the league's best thanks for the additions of guards Mark Glowinski and Quinton Nelson. With almost 125 million in projected cap room, Indy has a chance to build a true juggernaut through free agency. Thanks to the resurgence of Andrew Luck and the emergence of superstar linebacker Darius Leonard on the defensive side of the ball, the Colts are a serious threat in the AFC once more. With such an obscene amount of money to spend this offseason, this was a team I was really looking forward to writing about in this series, so without further adieu let's get started.
Sign (or sign & trade) for running back Le'veon Bell
Marlon Mack is a fine player. He can do everything you need a lead back to do, but the Colts have a chance to do much better. Bell is a legitimate superstar whose impact can be profound in both the run game and the passing game. There have also been rumors that Bell really wants to play with Andrew Luck (who wouldn't he is a lovely man) and Indy certainly has the cash to pay Bell the money he deserves. With Luck, Bell, and T.Y Hilton on the offense, the Colts could have the best trio of offensive players in all of the league. When Josh Mcdaniels backed out of being the head coach in Indy to return to New England, general manager Chris Ballard told the media that the historic rivalry with the Patriots was "back on". What better way to try to pull even with the Pats than by bringing in the best offensive player to hit free agency in the last 5 years?
Sign safety Haha Clinton-Dix
The Colts do not particularly need a safety as Matthias Farley and Malik Hooker were okay last year, but with Hooker's inconsistency and Farley hitting free agency, now would be the time for the team to really turn the safety position into an obvious strength. Clinton-Dix is one of the better safeties in the league and if Washington let's him hit free agency, he could be a very sought after name. The Colts can afford to splurge by signing Clinton-Dix and his presence could certainly help in covering the dynamic receiving cores that are currently assembled in Houston, Kansas City, and Los Angeles. I considered putting Landon Collins here but it really feels like he will either return to New York or end up signing with a team like Miami or the Jets with a new coach looking to make a huge free agency splash. Clinton-Dix also seems like he could fill a Malcolm Jenkins type of role in Frank Reich's defense more than Collins.
Acquire an impact pass catcher because Andrew Luck deserves nice things
There are not a ton of great receivers in free agency this year but almost anyone would be an upgrade over Dontrelle Inman and Chester ass Rogers. The team could look into bringing a player like Golden Tate into the mix, or maybe Emmanuel Sanders if Denver releases him. Either player would be a good addition due to their consistency and versatility as either inside or outside receivers. It would not be surprising for Indy to also explore the trade market for stars like Antonio Brown and A.J Green, as they could afford to pay both players and combining one of them with T.Y Hilton would be devastating for opposing defenses. Another option for Indy could be drafting a receiver, either with pick 26 or with the early second rounder that they acquired from the Jets in a trade last season. At that stage they should be picking from a crop of players that might include Iowa State's Hakeem Butler, Mississippi's D.K Metcalf and A.J Brown, and N.C State's Kelvin Harmon. No matter what medium the team uses to bring in talent to their receiving core, the need for better receivers is dire if the Colts intend on improving upon last year's 10-6 mark.