A retrospective on Calvin Johnson's awe inspiring game on October 27, 2013
Calvin Johnson
October 27th, 2013
16 Targets
14 Receptions
329 Receiving Yards
One Touchdown
Calvin Johnson is among the most dominant Wide Receivers in the history of the NFL. Naturally, that made him one of the bets fantasy football Wide Receivers in the history of the game. If you owned Calvin Johnson in fantasy, you knew he as capable of popping off for 30+ any given week, regardless of competition. Well, this particular week, the competition came in the form of Dez Bryant, the boisterous, talented All Pro receiver from Dallas. Speaking on KESN-FM, Bryant claimed that "...I can do anything [Johnson] can do." Johnson didn't respond publicly to Bryant's claim. While his teammates publicly stated that Calvin Johnson was better, Megatron stayed quiet. Until the game.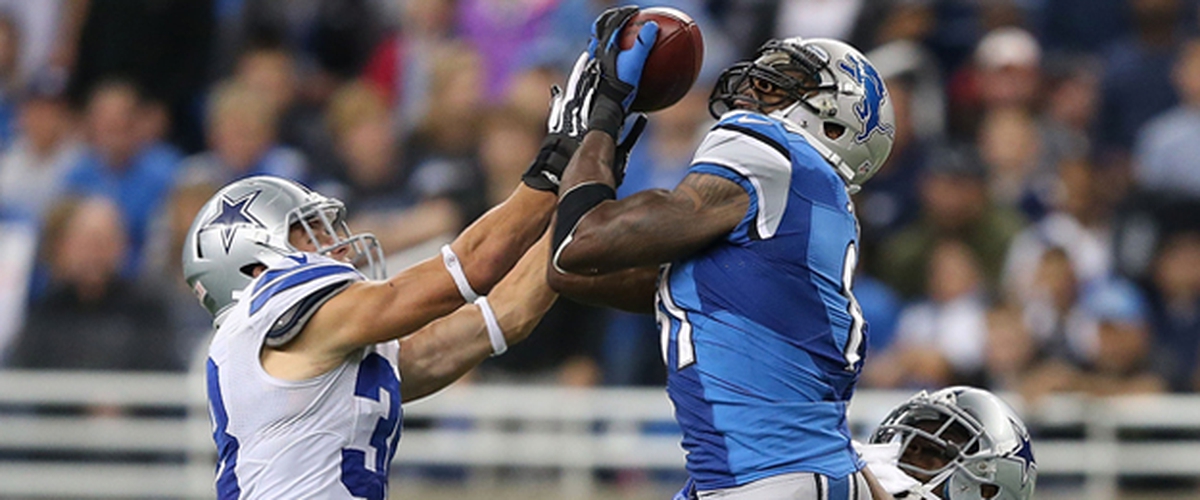 On October 27th, 2013, Megatron EXPLODED for 329 Receiving Yards, falling just 8 yards short of breaking Willie Anderson's record of 336 Receiving Yards in a single game. Watching Megatron that day was otherworldly. He turned routine slants into 70 yard games, stiff armed defenders into next week, and willed the Lions to a one point victory over the Cowboys. Fantasy wise, he finished with an outstanding 36.9 points in standard leagues and 50.9 in PPR. He could have had an even bigger day, but he was stopped just short of the goal line on two separate occasions. Still, getting 32.9 points in total would be an amazing feat… Calvin Johnson did that on yardage alone!
On a field with some of the best athletes on the planet, Calvin Johnson looked like a man among boys. While Bryant screamed at his Quarterback and coaches, Calvin Johnson was setting records and proving why he was the most dominant Wide Receiver in the league. In the last minute of the game, Johnson made catches of 17 and 22 yards to set up Stafford's game winning QB Sneak. If you had the fortune of having Calvin Johnson in your fantasy lineup on October 27th, 2018, chances are you came out victorious because of his performance, just like the Detroit Lions did.