Making the Leap: Michael Gallup
Michael Gallup
6 Feet 1 Inch
205 LBs
4.51 Sec 40 YD Dash
2018 Stats
Targets: 68
Receptions: 33
Receiving Yards: 507
Yards Per Reception: 15.4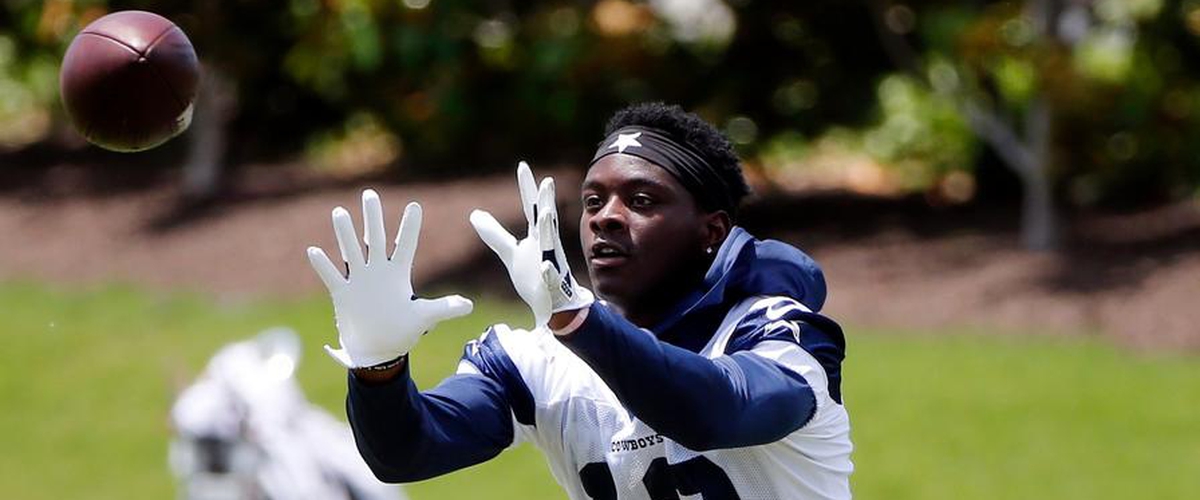 Michael Gallup entered the 2018 with tremendous hype. A Preseason darling, Gallup responded to the hype by posting a catch for 9 yards in Week 1. In fact, he was largely underwhelming until the arrival of Amari Cooper. Regardless of who his teammates were, Gallup continued to be plagued by inconsistency throughout his Rookie season, finishing with 507 yards and 2 Touchdowns in an offense largely centered around Star Running Back Ezekiel "Zeke" Elliott and Amari Cooper. In PPR formats, Gallup finished as the #88 fantasy receiver, a huge disappointment for a receiver who some believed was the Cowboys' WR1.
Gallup did, however, flash potential. His 15.4 yards per reception ranked 16th in the league, highlighting his big play ability. Gallup is also a polished route runner with the ability to leverage his 6'1" frame to take an inside position on Cornerbacks. His ability to break tackles was also noteworthy. While his 1.6 yards of separation per target was unimpressive, his ability to make contested catches makes him a valuable weapon for Dak Prescott, especially in the Red Zone. He caught 6/17 contested targets thrown his wage, a 35.3% rate that ranked 23rd in the league.
Michael Gallup is a valuable part of the Dallas Cowboys' offensive scheme. His big play ability opens up underneath routes for Amari Cooper and Ezekiel Elliott as well as the running game. However, he has not shown anything to suggest that he is entering a breakout season. He is in an offense that is and will be centered around Ezekiel Elliott for the foreseeable future. As Ezekiel Elliott continues to grow as a receiver and Amari Cooper grows more comfortable in the offense, it is easy to see Michael Gallup getting lost in the shuffle. It is worth keeping an eye on the status of Allen Hurns, as Gallup thrived as the X receiver in the Divisional Round vs the Rams. Gallup certainly has potential, making him a valuable commodity in Dynasty Leagues and a great trade chip. However, the Cowboys have rarely had more than one relevant Fantasy receiver throughout the past decade, and we don't see that changing now. Look for Gallup to be a much more important NFL player than he will be a relevant Fantasy Receiver.
Projection: High End WR4/ Low End WR3