2017 NBA Playoff Predictions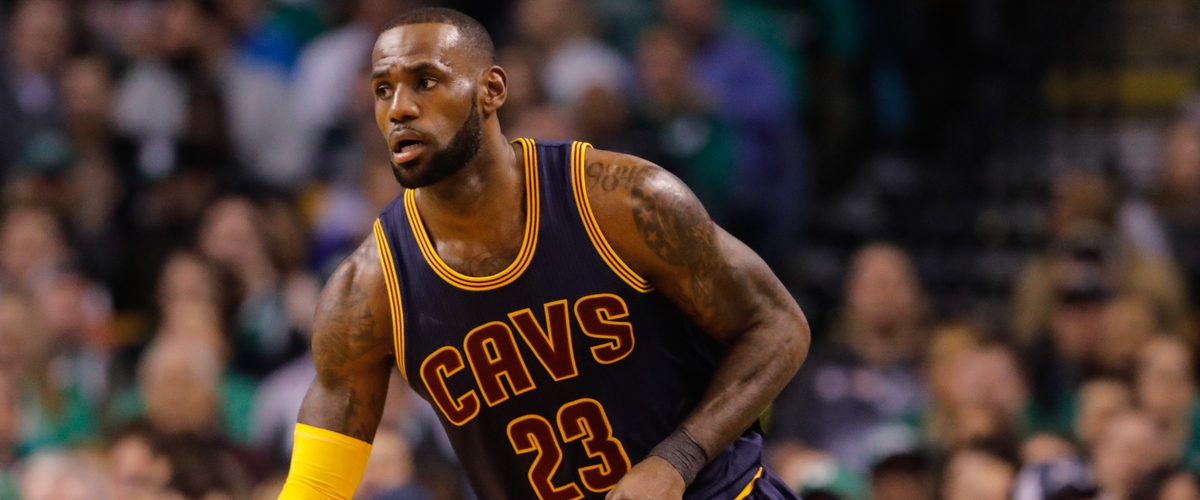 The NBA Playoffs are finally here! It's really been an incredible season. The best MVP race we've had, maybe ever, LeBron and the Cavs look beatable, and we all look to see if anyone can beat the Warriors. I'll go matchup by matchup and round by round until I get to the 2017 NBA Champs. Starting with the Western Conference.
Western Conference
First Round
1. Golden State Warriors vs 8. Portland Trailblazers
The Blazers were a nice story making a run to get back into the playoffs over the Denver Nuggets. They do have a great young backcourt and a star in Damian Lillard, but let's be honest, they don't stand a chance vs the Warriors. Kevin Durant looks like he hasn't missed a beat since returning from injury and they will just beat the Blazers down and make it look easy.
Prediction: Warriors in 4
2. San Antonio Spurs vs 7. Memphis Grizzlies
The Spurs once again quietly had the 2nd best record in the league. Once again they identify as team basketball and great defense. They have an MVP candidate in Kawhi Leonard, but the Grizzlies have always played them tough. Despite the lack of offense on Memphis, their grind out nature could make this a long series.
Prediction: Spurs in 5
3. Houston Rockets vs 6. Oklahoma City Thunder
Undoubtedly the most intriguing and exciting first round series. The top two MVP candidates going head to head. There should be a lot of scoring and a lot of highlight plays, just fun basketball. I think both the stars will stand out as they should, but the supporting cast of the Rockets carries them in this series.
Prediction: Rockets in 7
4. Los Angeles Clippers vs 5. Utah Jazz
This series has some interesting storylines because this could be the last series we see with this version of the Clippers. In this series they have the better stars, but I think the Jazz have the better overall team. George Hill is very dependable, Gordon Hayward is a great player, Favors is pretty good and Gobert v DeAndre is a wash. I think this series is destined to go 7 games, and although I would not be at all surprised if the Jazz come through, I think the star power and the continuity of the Clippers push them past.
Prediction: Clippers in 7
Second Round
1. Golden State Warriors vs 4. Los Angeles Clippers
There will be a lot of hype surrounding this series because of the history, but I don't see it being at all competitive. Most of the games end in blowout losses for the Clippers and the Warriors just love making them look silly. This year I think the games are close for most of the way, until the Warriors pull away in the 4th quarters. Clippers get a game, but wouldn't be surprised if it's a sweep, to be honest.
Prediction: Warriors in 5
2. San Antonio Spurs vs 3. Houston Rockets
The contrast in styles is very interesting in this series. Harden is the offensive superstar, but Kawhi could just as easily lock him down. Will be a tough series, but the evolution of James Harden will continue to surprise me, and get past the older Spurs
Prediction: Rockets in 6
Conference Finals
1. Golden State Warriors vs 3. Houston Rockets
Will be a high scoring and entertaining series. The Durant vs Harden matchup of course will be speculated and played out, but like D'Antoni teams before, can their defense be good enough to get to the finals? In this case no, Warriors win this series, but the Rockets provide more of a challenge because of their offensive punch.
Prediction: Warriors in 6
Eastern Conference
First Round
1. Boston Celtics vs 8. Chicago Bulls
I'll be up front with this. I am not high on the Celtics as a 1 seed, and I haven't been all year long. I think they're a weak one seed, and on terms of pure team talent, they still may be the 4th best team in the conference. I think the Celtics finally get their first playoff series win under Brad Stevens, but it'll be interesting to see if a combination of Jimmy Butler and Rajon Rondo on defense can slow down Isaiah Thomas.
Prediction: Celtics in 7
2. Cleveland Cavaliers vs 7. Indiana Pacers
The Cavs are the most vulnerable they've ever been, and I think Paul George will be able to give them a scare. You don't want to upset the basketball gods, and the Cavs may have done that by completely dismissing the regular season and tanking the last 2 weeks of the year. Cavs win, but they will be tough games.
Prediction: Cavaliers in 5
3. Toronto Raptors vs 6. Milwaukee Bucks
The Raptors got past their playoff demons last year getting to the conference finals, and look to go even farther this year. Adding Serge Ibaka and PJ Tucker at the deadline has greatly improved their defense, and Kyle Lowry looks to be back to his usual self after the wrist injury. Giannis is of course going to be a tough matchup, but the defensive versatility of the Raptors will be the biggest factor in their win.
Prediction: Raptors in 5
4. Washington Wizards vs 5. Atlanta Hawks
The Wizards were a team that definitely surprised me this year. Bradley Beal stayed healthy for most of the year, and John Wall provided an MVP type season. The addition of Bogdonavic looks like a win, and Otto Porter has put in a great season. Hawks are a very streaky team and have been hot the last 2 weeks, but I'm not sure they can sustain it.
Prediction: Wizards in 5
Second Round
1. Boston Celtics vs 4. Washington Wizards
And here is where the Celtics dream ends. Despite Isaiah Thomas's great year, I'll still take John Wall any day of the week, and I see the Wizards taking advantage of Thomas's defensive shortcomings. This will be the series where the Celtics realize they should have pulled the trigger on a Jimmy Butler or Paul George trade.
Prediction: Wizards in 6
2. Cleveland Cavaliers vs 3. Toronto Raptors
The upset special here. Say what you will about the inevitable nature of LeBron in the finals, this is the most vulnerable they've ever been. I'll give you a bit of a history lesson. No team ranked outside the top 10 in defensive efficiency has won a championship (Cavs are 21st), no team with a losing record in their final 25 games has won a championship (Cavs were 11-14), no team (or in this case player) has made it to SEVEN straight finals since the Celtics in the '60s, and no two teams have faced each other in 3 straight finals. Now, for the Raptors. They have two star players in Lowry and DeRozan, a really good front-line in Ibaka and Valanciunas, and defensive versatility with the additions of Ibaka and PJ Tucker. They are one of 3 teams to rank in the top 10 in offensive and defensive efficiency (6th and 8th), and when they play Carroll and Tucker together with Ibaka at the 5, there's no matchup they can't guard. This is a different (and MUCH better) Raptors team than the one we saw push the Cavs to six games in the Eastern Conference finals last year, and now they prove why they're the team with the best chance to stop the Cavs run.
Prediciton: Raptors in 6
Conference Finals
3. Toronto Raptors vs 4. Washington Wizards
The rematch of their first round series 2 years ago where the Wizards swept them and forced the Raptors to think about the direction of the franchise. Both teams are different (of course) and this should be a fun series. They match up very well, but the Raptors are just too talented and deep overall for the Wizards.
Prediciton: Raptors in 6
NBA Finals
Golden State Warriors vs Toronto Raptors
As much as I love the Raptors, and as much as I think they can beat the Cavs and eventually get to the Finals, I know they don't stand a chance at winning this series. They've had close games with them the last 2 years, but this is the Warriors year. There's just no stopping it.
Prediction: Warriors in 5
Follow on Twitter
,
Listen to the Podcast
iTunes: