Carmelo Anthony headed to Portland?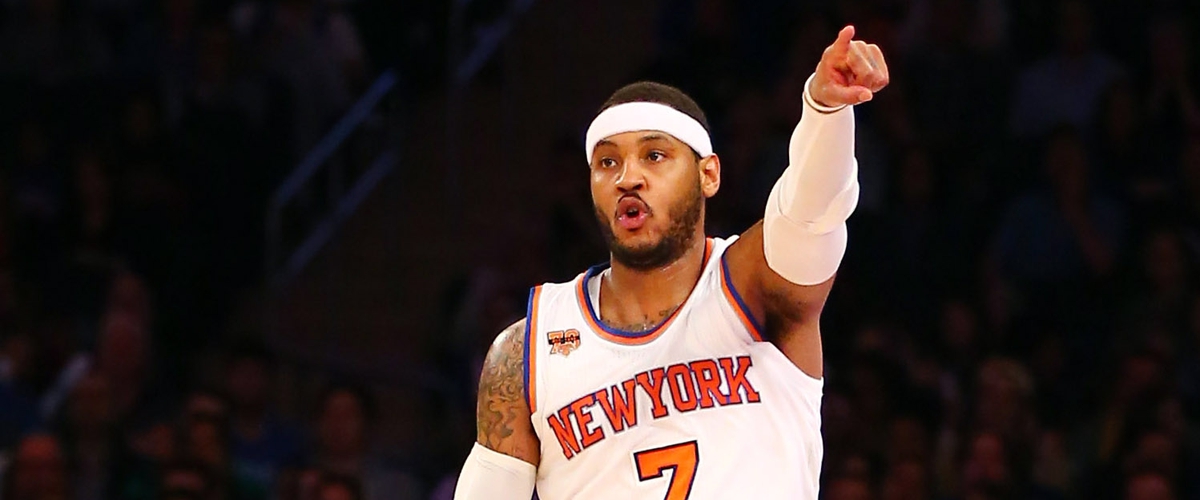 It looks like a 3rd team wants in on the Carmelo Anthony sweepstakes. The Portland TrailBlazers have gone from rumored part of a 3-team trade, to being a candidate to acquire him directly. Both Damian Lillard and C.J. McCollum have been pushing to acquire Melo as they believe he is the missing piece.
All-Star Lillard and teammate McCollum, speaking Wednesday at Lillard's basketball camp in Beaverton, Oregon, said Anthony sounded intrigued by the idea.
"He can help us a lot; we can help him," McCollum said, according to . "He wants to play in the playoffs and be competitive. He's a very talented player. I think if we get him -- when we get him -- I think [we're] top three in the West, easy."
As you can see both the top 2 stars of the Blazers would love to add Melo. Melo on the other hand has not been that open to move to Portland yet but maybe some persuasion from the 2 stars could change that, which has already began.
For the Knicks this could be great news because the Blazers have some pieces that could work for the Knicks. Players like Allen Crabbe, Evan Turner, Aminu and Moe Harkless are all possible trade pieces that the Knicks could acquire in the trade.
Overall the more teams that Melo is open for trading to will help the Knicks get a better haul. It still is a long-shot for Melo to end up in Portland but its another possible destination.