What to expect from the Knicks this season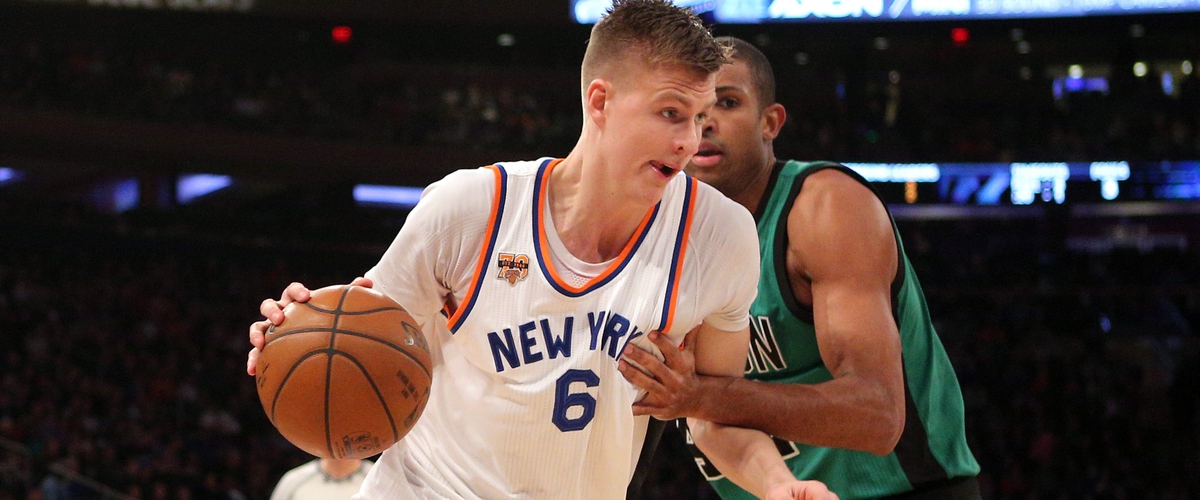 The New York Knick season is ready to begin. They have just opened training camp after taking care of the last bit of business with the Carmelo Anthony trade. Most fans are probably wondering what to expect this season. What to watch for.
Porzingis's Team:
With Melo gone, this team is finally ready to rebuild around Kristaps Porzingis. This is his team and we will learn a lot about if he is a center piece of a franchise or more of a sidekick. Porzingis has all the physical tools, now can he harness that and become the go to scorer and the focal point of this team. I am not totally sold because I think Melo covered up a lot of his issues, he won't have that this year, so there will be lots of pressure on him this season and it does not help that he does not have a play maker to help ease him into this role.
Who will bring the ball up?
This is going to frustrate the fans this season. I am not sure how the Knicks will run any sort of offense with the options they have at point. The options are Jarrett Jack, Ramon Sessions, Frank Ntilikina, Ron Baker and Chasson Randle. I still don't even know who is going to even start, it maybe a revolving door all year. Ntilikina maybe the future point but he is not ready right now and the Knicks brought in 2 guys, who know one wants. Bad management by the Knicks, they needed to address this position, instead bring in guys that should be retiring.
Rotation/ Minutes Distribution:
The Knicks rotation will be very interesting to watch because outside of Porzingis, I am not sure who will get consistent minutes. No one else is talented enough to be worthy of getting 35-40 min a night. Just in the back-court we have Courtney Lee and Tim Hardaway at SG, we already talked about the 5 options at PG. On the wings we have Lance Thomas, Beasley, Kuzminskas and now McDermott. The Knicks have O'Quinn, Hernangomez, Noah, Kanter and Porzingis to play the PF and C positions. This team is deep in mediocrity. The minutes are going to be tough thing for Hornacek to figure out, with no one player better than the other.
Offensive Juggernaut/ Matadore Defense:
This Knicks teams could score 110 pts every night with the amount scorers on this roster. Hardaway, Lee, Beasley, Porzingis, Kanter and Hernangomez all are very good scorers. This team has lots of shooters, scorers, and athletes, should be fun to watch on that end. The emphasis on that end. The Knicks defense should be some of the worst in the league. By bringing in so many scorers, the Knicks don't really have any strong individual defenders, so expect their opponents to clear 105-110 pts each night. We will see games in the 110s every night.
Recap:
This season is going to be messy one because Porzingis is clearly part of the future but after that we don't know. Hernangomez is a good young player and they did use a 1st round pick on Ntilikina, so both should be part of the future Hardaway and his contract makes him a piece of the future as well. But after that the rest of the roster has no affect on the future. They all are just temporary solutions. This makes this season a lost one as the Knicks still need a few more drafts to build up the core of this roster. The Knicks should score points and that will make them exciting to watch but they still need time a couple of drafts to bring in more young talent.