Why are the Knicks signing Michael Beasley?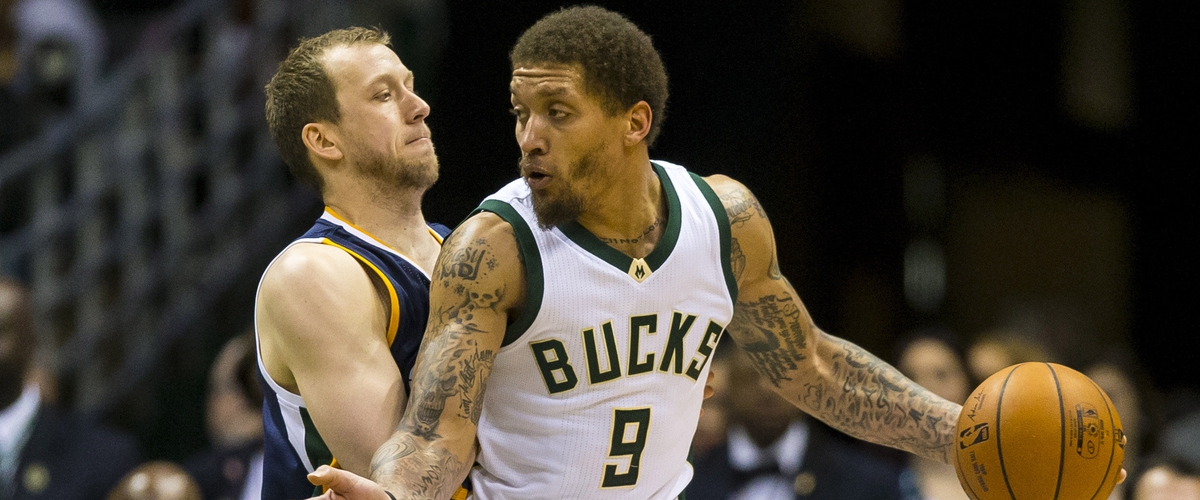 The New York Knicks are back in the news again. No Carmelo Anthony has not been traded but this move could be pointing to a trade very soon. The New York Knicks have come to an agreement with Michael Beasley for a 1-year deal. It is expected to be the veteran's minimum. Beasley played for the Bucks last year and was a former #2 pick of the Miami Heat.
According to Ian Begley of ESPN:
Barring an unforeseen trade, Michael Beasley's deal with the Knicks will likely be for the veteran's minimum since that's all they can offer at the moment.
Knicks are expected to have a deal completed with Michael Beasley later today, league sources told ESPN. Beasley is a former No. 2 overall pick who played most recently with Milwaukee. His agreement was reported by Basketball Insiders.
On to the actual move. I don't get it. Beasley is not some guy with upside or someone that could improve his game. At this point of his career, he is an in-efficient scorer that plays very little defense. Actually on second thought, he will fit perfectly with the Knicks. In terms of logistics this move leads me to believe that Melo will get traded and Beasley would be his replacement in the lineup or depth at SF, with Lance Thomas and Kuzminskas being the only 2 options on the wing.
It's a move that makes some sense with Melo on the move and the Knicks lack of scorers, tack on his cheap contract and there is not much risk. I just don't like it because with youth on the roster, I would rather see some of those guys get the playing time. Beasley is better suited for teams looking to make the playoffs, not a rebuilding one.
Michael Beasley is the newest New York Knick and this roster looks very odd and talent-less, outside of Porzingis, it looks real bad. Hopefully Beasley can help them lose games and raise their chances at the #1 pick for next year's draft. But we all know the Knicks will botch that somehow as well.