A New Team to Beat?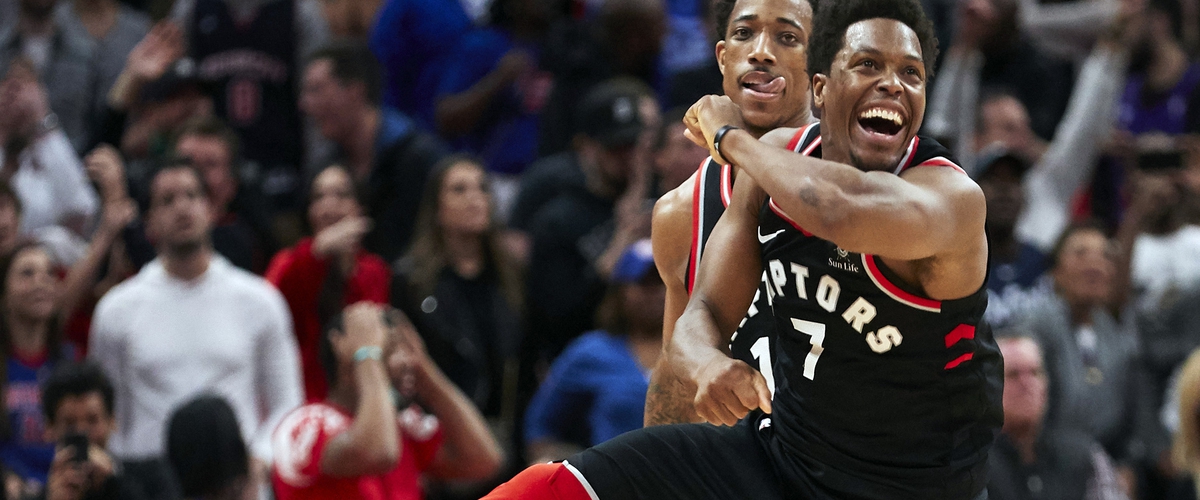 The Toronto Raptors are playing on a whole new level of basketball and show no signs of slowing down. The Toronto Raptors are currently on a six game win streak and currently hold the number 1 seed in the Eastern Conference. The Raptors are the first team to punch their tickets to a playoff birth in the NBA. DeMar DeRozan is playing like and MVP this season and the Raptors bench is destroying everybody this season. With the way they are playing now they could be playing for an NBA Championship.
This is one of the best Raptor teams this season and they are serious contenders to reach the finals. After beating Detroit 121-119 in OT, they have home court advantage for the first round of the playoffs. That could be scary whoever they play in the first round. The Raptors bench is arguably the best bench in the NBA and they are proving it by dominating and conquering. That could be really good for the Raptors if they want to make a deep run for the title this summer.
The Raptors are the only team in the NBA to be in the top 5 for defensive and offensive efficiency. They can play both ends of the court and they can do it at an elite level. If the Raptors can't get anything going of offense, they have a outstanding defense to back them up. With a better Raptor team this year than last year, there are many more options on the court besides DeRozan or Kyle Lowry being the only two scoring options. Dwayne Casey has been doing a great job as the Raptors coach and possibly could win the coach of the year award.
With Cleveland and Boston not playing great basketball as of late, the Raptors look to take advantage of that and lock up the 1 seed in the Eastern Conference come playoff time. The Raptors have all they keys to win the Eastern Conference and go to the NBA Championship series, but do they have all of the key components to win it all? The playoffs are just around the corner and the Eastern Conference should be fun to watch.