Agree to Disagree: NFL Draft Edition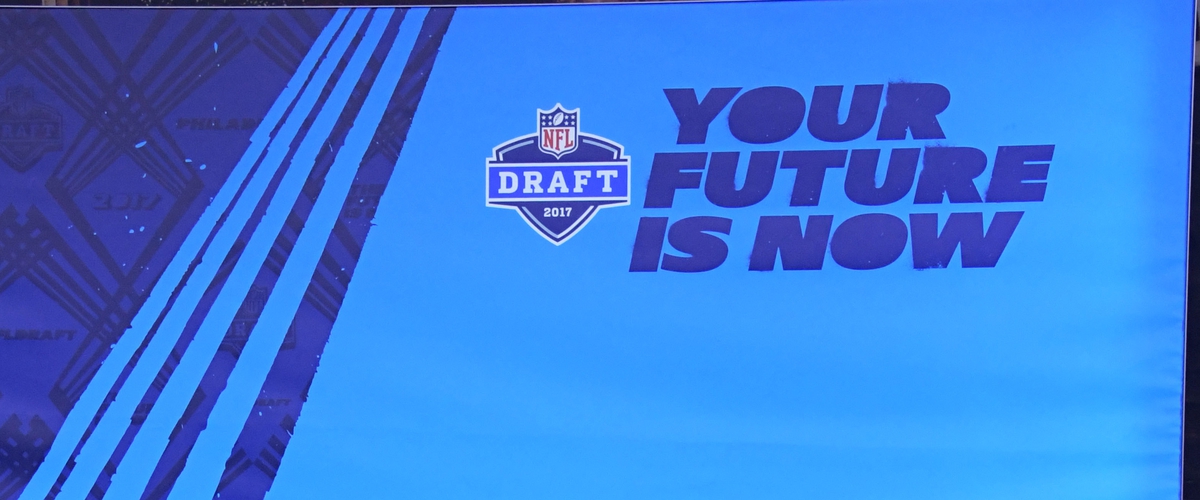 Joining our discussion today is NFL savant, and diehard Philadelphia Eagles fan Justin Polasek, to talk all things NFL draft.
1. What do you make of the Jets Trade up to the 3rd pick
Chris: The Jets were forced to make this move, they have been in QB purgatory for since.....1970?... and despite their problems this Draft has 5 Quarterbacks who have 1st round grades, so this is the draft to grab one. However, they gave up three second round picks to essentially get their 3rd choice of QB's. Its a trade they had to make, but I would be terrified I were a Jets fan.
Justin: I think what everyone is thinking, they obviously really like atleast 3, probably love 2, of these QB's and are pushing and shoving their way up the ladder to get one. As great as Barkley, Nelson, and Chubb are, you just dont trade away THAT much unless you think your going to get that franchise guy. One thing I haven't seen anyone touch on however, and I may be looking into this too much, but I think it also speaks a lot about the Giants, I would imagine that the Jets offered atleast that same amount to them and they turned it down, there is certainly SOMEONE that they're in love with. My guess is a QB to groom behind Eli, but with the JPP trade, it could certainly be Chubb, Barkley could bring that offense to new heights, and Nelson would really solidify that OLine. They could go a number of ways with pick 2 and I wouldn't argue with their logic either way, they truly are the wild dog here. I'm pretty excited to see how this whole thing shakes out come draft day.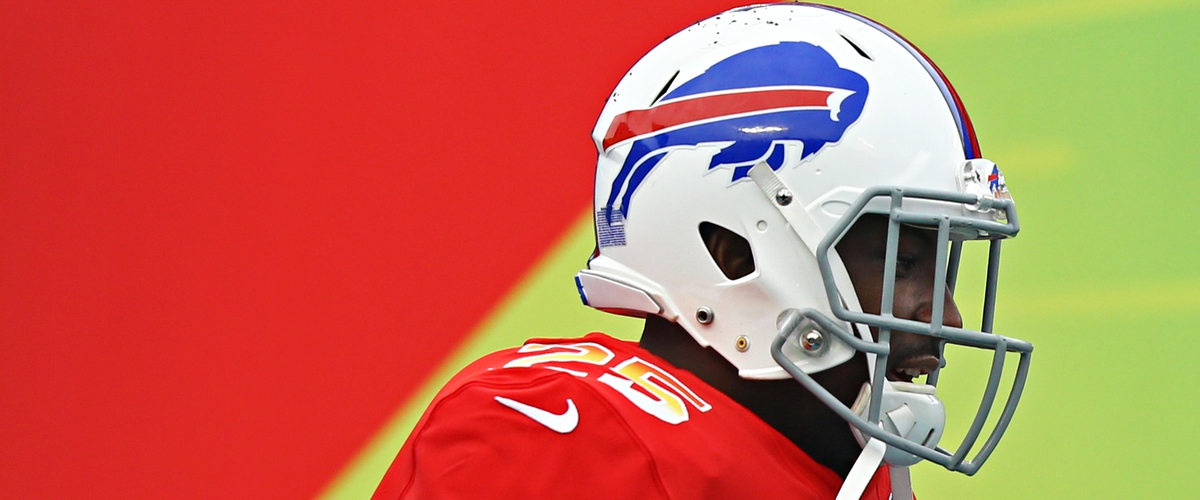 2. How about the Bills? They moved up to 12, but reports say they could try to move up to 2.....Are they done?
Justin: I really doubt that they stay at 12, they need a QB in the worst way, and I doubt any of the fantastic four will be there at 12. The questions isn't so much as to will they try to trade up as much as it is who will be a willing trade partner? I expect the Bills to offer up a lot of picks to get into that top 5. They have the picks to get there, again, it's just going to be a matter of luring one of those teams to trade out.

Chris: Not if the Bills want a QB, my feeling is that the entire reason they moved up to 12, was to make it easier to move up to #1 or #2. The Browns will not trade their pick, so it feels almost like a trade up #2 is more or less written on the wall at this juncture. However if this doesn't happen they could still trade up to 6th.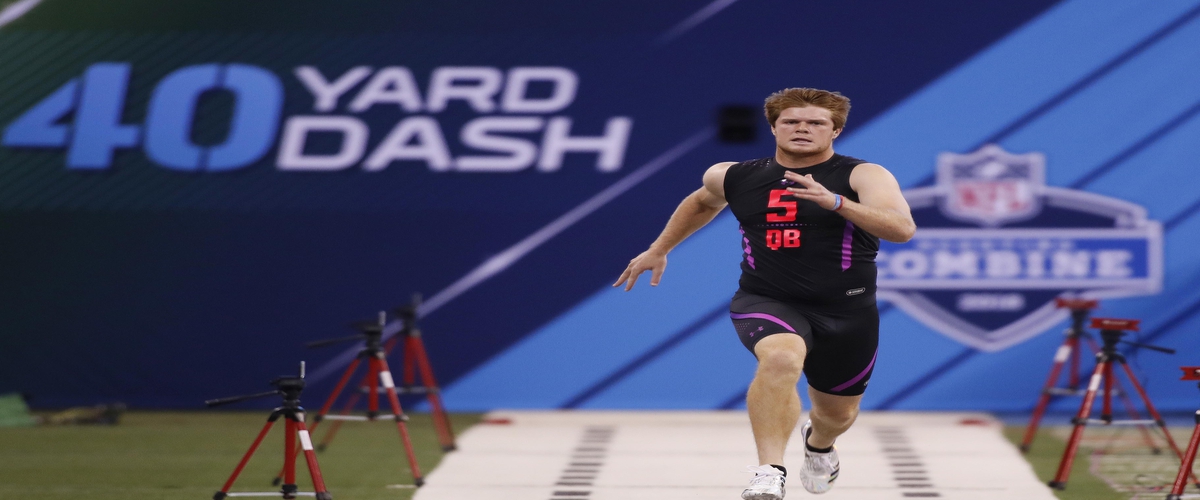 3. If you are the Browns GM, how do you handle having the 1st and 4th overall pick?
Chris: I think this is pretty straight forward, the way the draft has played out, the Browns will more than likely be able to Draft their top QB at 1, and the top Non-QB at 4. My prediction is that they end up with Darnold and Barkley
Justin: Well I have been and remain a HUGE Saquan Barkley fan, let's not make that a secret. That said, before the Jets trade, I was pretty firmly believing that the Browns needed to take him at #1 and settle for whoever is left at #4 to pick their QB. Now I feel pretty confident that we're going to see QB's go off the board at both #2 and #3 which will leave the Browns sitting pretty at #4 getting their choice of all the QB's at #1 and still have Barkley sitting there waiting at #4. I love Barkley, but for the Browns, the odds of landing Darnold at #4 is MUCH lower than landing Barkley. I think they can get both of these game changers if they go with Darnold first. If Barkley isn't there, you still have really good options behind him, whether that's Chubb, Nelson, or Minkah (probably in that order).
4. Who are the "cant miss" prospects in this draft class?
Justin: I really like Saquan Barkley, I think he truly is a generational talent at the RB position, he can do so many things, the man is just an all around freak of nature. I would give him that "cant miss" label. Quenton Nelson is also one of the best guards to come out in years, it's just hard to call a Gaurd "can't miss". I'm a big fan of Josh Allen and I think his game will only improve exponentially in the pros, but he certainly has his flaws. Denzel Ward is really nice, certainly passes the eye test, has the desired height, weight, speed that teams covet. Minkah Fitzpatrick is a really good "do it all" safety. I expect Calvin Ridley to be really good in the pros. So for certain teams, there are definitely can't miss guys, but outside of team need, I just don't know if there are any true "can't miss" prospects in this class outside of Barkley
Chris: In my opinion there are four players this year with almost zero bust potential. Quentin Nelson is the best guard since Zach Martin, I believe he will have a similar career. Minkah Fitzpatrick has the ability to be a pro bowler at any spot in the secondary. Bradley Chubb's probably never going to lead the league in sacks but he seems to be a lock for 8-11 every year he plays. And of course Barkley who seems to be a 235 lb Reggie Bush, he has Leveon Bell potential. You could probably make a case for Calvin Ridley, he has very little chance of being a bust but, I'm not sure he will end up being elite.
5. With the new trade developments, how many QB's will go in the top 10?
Chris: Four. Darnold, Rosen, and Allen could potentially go in the top 3 picks. Mayfield also seems to be a certain top 10 pick as well. The wildcard here is Lamar Jackson, I've heard some teams have him as a top 10 pick on their board. If the other four guys are gone early Jackson could be surprise early 1st round pick.
Justin: I would say at least 4 QB's will go in the top 10. I'm feeling pretty good about having 3 QB's going in the 1st 3 picks, teams are and continue to jockey up the board to get who they believe could be that franchise guy. After that. I'm certainly not ruling out the Broncos at 5, I don't think Case Keenum is a guy that they will put all of their marbles in to for the future, even with the big contract, I think they'll smartly use him as a bridge QB to the guy they draft this year, maybe that's at 5, maybe later, time will tell. After that, you've got both the Bills and Cardinals who I believe will be trying to trade up to get ahead of the Dolphins at 11, and the Dolphins will probably be trying to prevent that by trading into the top 10 to go ahead and get their guy.
6. Which other teams could we see trade up this year?
Chris: The bills almost seem like a lock to trade up to #2, the Cardinals are also QB needy so they should move up as well, I could also see the Dolphins moving up for a QB, the Jags, Saints or even the Rams moving up for a player like Denzel Ward, Marcus Davenport, or Bradley Chubb in a win now move.
Justin: I've kind've touched on this in the previous questions, but I think the Bills, Cardinals, Dolphins are all going to be trying hard to move up for a QB. And if they do, watch out, because that's going to push some REALLY good talent down the board which will get some of these other teams who maybe weren't planning on trading up, involved in trade talks to do exactly that. If you have the opportunity to get a Bradley Chubb or a Quenton Nelson at 6, 7, or 8, I think there will be a lot of calls fielded to get up there and grab them. This draft certainly could be as exciting as any in recent memory.
7. With the 1st pick, the Cleveland browns select........?
Justin: QB Sam Darnold. It's becoming clearer and clearer that Sam will go #1, AFC scouts are fully preparing for Sam Darnold to come off the board first overall. You can't throw a stick in Cleveland's front office without hitting someone wearing a Darnold Jersey.
Chris: Sam Darnold, This feels like a Done deal. I don't put much stock into pro-days but Darnold throwing in the rain, impressed everyone who watched. I keep hearing that the Browns personnel staff is under alot of pressure to draft Barkley, but the Jets trade has made that an option at 4. Go ahead and write it in stone, Darnold is the pick.
8. Are there any potential 2nd or 3rd day sleepers in this year's class?
Chris: There are several this year at the Running Back position, Georgia's Nick Chubb can be a very effective power runner. His teammate Michel, has Alvin Kamara potential. Wide Receiver Anthony Miller from Memphis is another guy to watch. Arden Key was a 1st round pick before a disappointing 2017. Before the combine, I had DJ Chark as the sleeper I was following, but his performance in Indy has made him fly up the draft board.
Justin: I really like Kalen Ballage, I've seen mocks of him going 4th-5th round and that is a mistake. This man is a baller, he has spotty vision at times, but when he gets going, it's a wrap. He's an exceptional blocker, good speed. Strong runner, the man runs through tackles. Can catch passes, he's a real do it all back. With the right scheme he could be one of the better runners in this draft.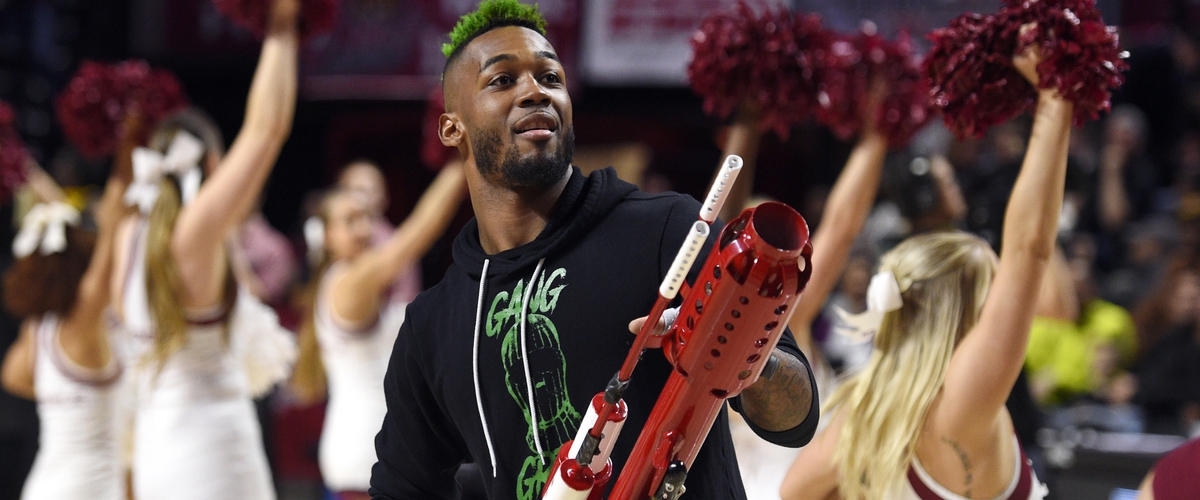 9. Who is your team and who are they selecting?
Justin: I've been an Eagles fan all my life. So as great as the Superbowl win was, and it was GREAT, this has certainly been a tough off-season for us, the Superbowl hangover is hitting hard. We've lost a lot of talent in free agency, mostly at the TE position. With Burton and Celek both gone. They really like the guy from the practice squad, Billy Brown, but we'll see just how much they think of him. That #2 TE is going to be as important as any. Mike Gesicki has been a popular name with the beat writers. The loss of Corey Graham will be a bigger loss than some might expext. Justin Reid is another popular name who would be more than capable of taking that spot over, and possibly taking McLeod's spot as well. Patrick Robinson hurts, but we have a lot of young corner talent, hopefully one of them can transition to the slot. LaGarette Blount is going to be a big loss, even with the emergence of Ajayi and Clement, if Sony Michel or Derrius Guice is available, I'm running to the podium, if they're both gone, I expect the Eagles to trade down and pick up some day 2 picks IF they can't trade a player or 2 away to get those picks. I know it's driving Howie Roseman crazy to not have any picks on day 2. No way he sits out that whole day.
Chris: I'm a Cowboys fan, so this has not been the most fun off-season thus far. The best fit for us is probably Calvin Ridley, Id consider moving up for him if he's still there at 14. Other target's are Christian Kirk, DJ Chark, DJ Moore. I could also see us drafting University of Texas OT Connor Williams, to give us the flexibility to move Collins back to left Guard. I've seen us connected to several defensive tackles but I don't see us going in that direction. going forward into the 2nd day, players like Anthony miller, Mike Gesicki, Isaiah Wynn, and Orlando Brown are going to be enticing options depending on what we do in the 1st round. I also wouldnt rule out LSU's Key if he falls into the 3rd.
There you have it, a special thanks to Justin for taking the time to contribute to this article. We hope to have him back as a regular contributor.