NYG: Ben Mcadoo on the way out?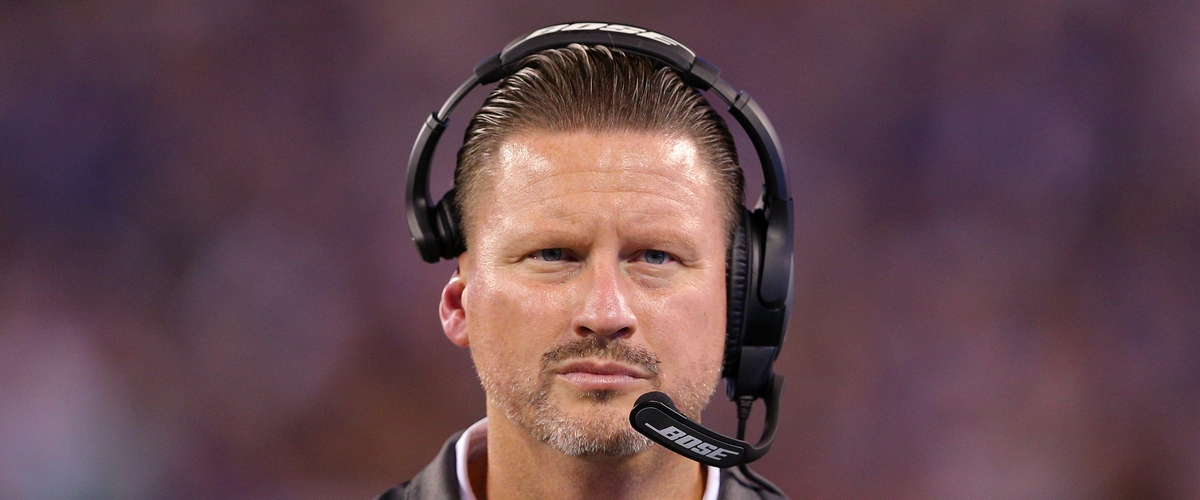 After a disappointing 0-3 start, the expectations that the new season brought in with the new season now feel like they were only a dream. After all this is the same Giants team that defeated the division champion Dallas Cowboys twice last season on the back of its stingy defense and clutch 2-Time Super Bowl winning QB. With no notable departures, many notable analysts had the Giants picked to win the NFC East, and most had them making the playoffs at the very least. I would wager that almost no one had this Giants team out of the hunt by week 3's end.
looking back to the end of last season, the source of the Giants struggles becomes more apparent. Ending last season the Giants failed to top 20 points in any of their last 7 games, and those offensive struggles have carried into this year. The problem has been with the Giants inability to protect their franchise passer, with Eli taking 8 sacks in his first two games this season. Watching these games it appears that Erek Flowers and Bobby Hart in particular have been unable to contain the pass rush with any sort of effectiveness.
With that said, it may be easy to blame General Manager Gerry Reese for not investing more in the offensive line, instead opting for sexier pickups such as receiver Brandon Marshall (who has largely been ineffective through 3 games). I believe however that the true culprit, and the most likely to be removed, is Head Coach Ben Mcadoo. Mcadoo, even with the understanding that the offensive line can't protect Eli has done little to alter the scheme to compensate for his roster's shortcomings, such as leaving a running back or an extra tight end in to help block or even changing the play call to have Manning take more 3 step drops as opposed to the 5 and 7 step drops that routinely leave him on the ground. This has more often than not resulted in 3 and outs, with the defense being force to stay on the field way too long.
Mcadoo has compounded his coaching errors by speaking a little too openly with the media. Before Game 1 Mcadoo repeatedly attacked Cowboys position groups, the Giants lost the game 19-3. After a Week 2 disappointing loss against the Lions the Coach called out his QB for " sloppy play".
With the Giants seemingly needing a miracle to get back in the playoffs, its time to see if this coach that was once lauded for his offensive prowess, can make the adjustments necessary to do so.
His job may very well depend on it