Blake Swihart: The Comeback Story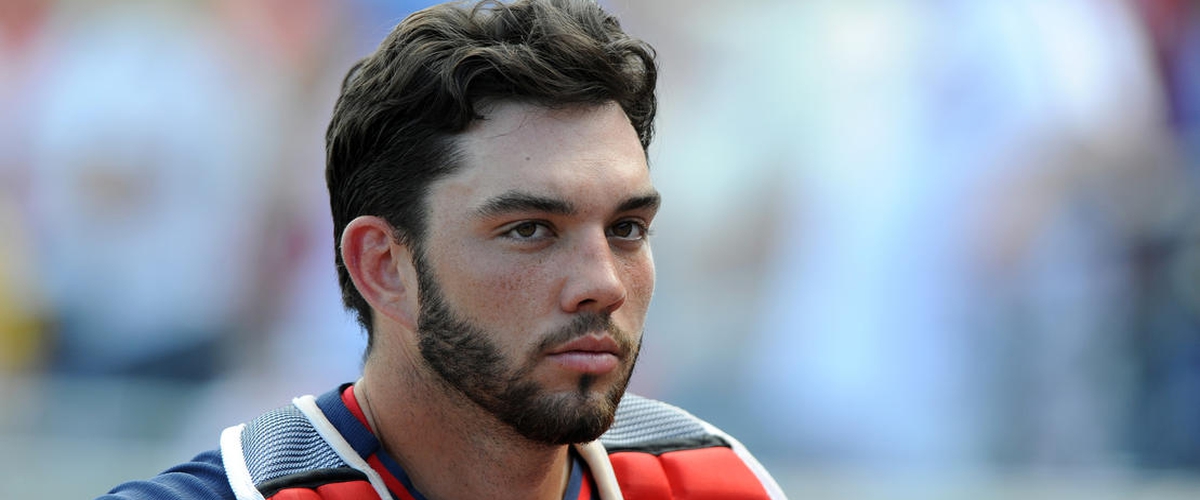 It has been a rollercoaster of a career for 25 year old catcher and outfielder Blake Swihart. In 2011, the Red Sox took a chance on Swihart, selecting him with 26th overall pick in the first round of the draft and converting him to catcher, despite playing shortstop throughout his high school career. Swihart quickly advanced through the minor leagues, experiencing tremendous success at the plate, hitting just under .300 with over 20 home runs during his early years in the minors. In less than three years, Swihart had already made it onto the team's AAA affiliate, the Pawtucket Red Sox. Fans were buzzing with excitement for the future, coupled with pitching prospect Henry Owens' success.
In the year 2015, Blake Swihart made the Red Sox roster, serving as the backup to both Christian Vazquez and Ryan Hanigan. Trade rumors swirled around both Swihart and Owens since their rise to the #1 and #2 prospects in the Red Sox orginization in 2014. Names like Jose Bautista, Giancarlo Stanton, and Yoenis Cespedes were being thrown into the ring. For many years, the Red Sox appeared to be one power hitter away from being true contenders, and Owens and Swihart looked to be the path to the success that Red Sox nation craved. However, the Red Sox front office, (lead by John Henry, Tom Warner, and former general manager Ben Cherington), made a surprising decision to hold onto both Swihart and Owens by removing them from the trade block when their value had hit its peak. Skepticism surrounded the decision all through the Red Sox fan base, but management and front office reassured that staying pat was the right move.
After investing their trust (and their future) in Swihart, his success in the minors continued and he was called up to the major league club once again in 2016. However, with fellow catching prospect Christian Vazquez rise to starter, and the hot bat of Sandy Leon, there was no need for Swihart on the roster as a catcher. Front office and manager John Farrell tried to come up with a solution for Swihart, and they decided to move him to left field. On June 4th, 2016, in his thirteenth game playing left field, Swihart injured his ankle leaping into the wall in foul territory while making the catch. (The call was later overturned and the out was taken away). He never played another inning of baseball for the remainder of the season.
When he returned to baseball activities in early 2017, Swihart experienced major struggles at the plate, hitting just .190 in 53 games and 195 at-bats in Pawtucket. His fielding percentage also dropped 48 points, as in the prior 2016 campaign Swihart never made a single error with a perfect 1.000 fielding percentage, however in 2017 his FPCT was .952. Red Sox fans had officially given up on Swihart, and turned on the Red Sox front office.
This spring, Blake has shown flashes of his former self, with a .379 batting average and eight RBI's in thirty-two at-bats. However, his turnaround has presented the Sox with a predicament. His contract is out of minor league options, which means the team has no access to option Swihart to Pawtucket or any other minor league affiliate of the club. This means that if they do not put him on the opening day roster, he will need to be designated for assignment or traded before the start of the season. If he does make the opening roster, that would leave three catchers on the opening day roster, assuming that Christian Vazquez (who has already been named the #1 catcher by manager Alex Cora), and Sandy Leon (the only catcher who ace Chris Sale will pitch to) both make the Opening Day roster. This would mean another position change for Swihart, either back to the outfield or as a utility man.
Swihart appears to have won Red Sox fans over, but unless other personnel changes are made, he may be on the move. The only question left is, what should the Red Sox do with Blake Swihart? Trade him? Put him on waivers or DFA him and forget about him? Trade Leon or Vazquez? Change his position? Red Sox fans have questions, and general manager Dave Dombrowski needs to provide the answers.