The Case Against Tanking in the NBA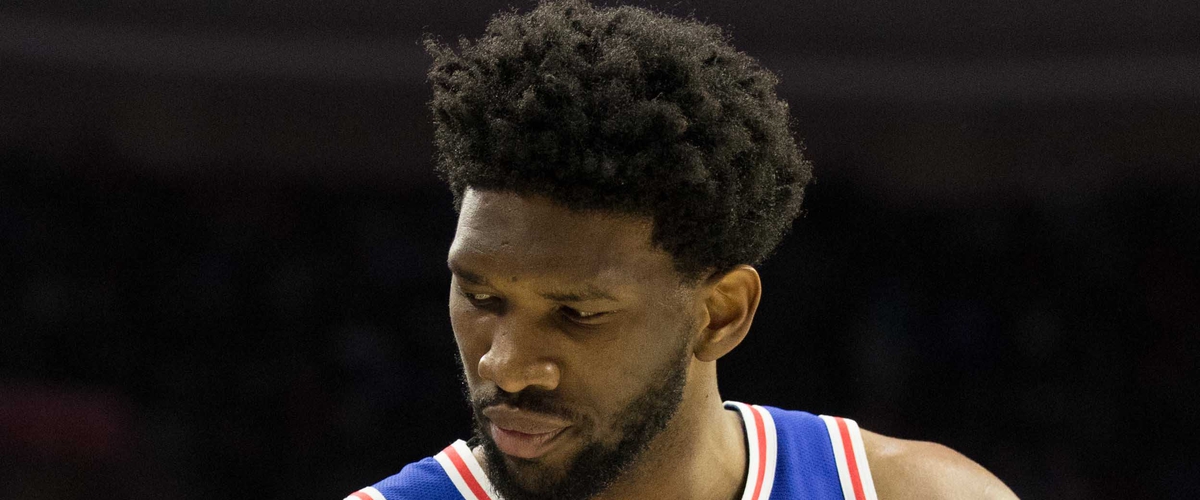 -In the NBA, one of the most popular, and hotly-debated topics is whether a team should "tank". As a fan of the Dallas Mavericks, a team that seems like they are trying to be competitive, despite having one of the worst-records in the league, the topic of tanking, aka sucking in order to increase your chances for a higher pick, which many people believe leads to a better chance at a superstar, is one that has divided a fan-base. Many proponents of tanking are quick to point out that the Philadelphia 76ers have executed it perfectly, as they possess a two-headed monster in Joel Embiid and Ben Simmons, two players that were both top-3 picks and were drafted by Philadelphia as a product of tanking. As great of a story as the 76ers are, there is also the story of teams that have been mired in the NBA dumps, such as the Minnesota Timberwolves (although, thanks to Jimmy Butler, should be a playoff team this season), the Phoenix Suns, Orlando Magic, and the Sacramento Kings. These teams have faced continuous years of high draft picks, and all of these teams haven't been close to the playoffs for years. Today, I'll detail why tanking is a practice that NBA teams should avoid.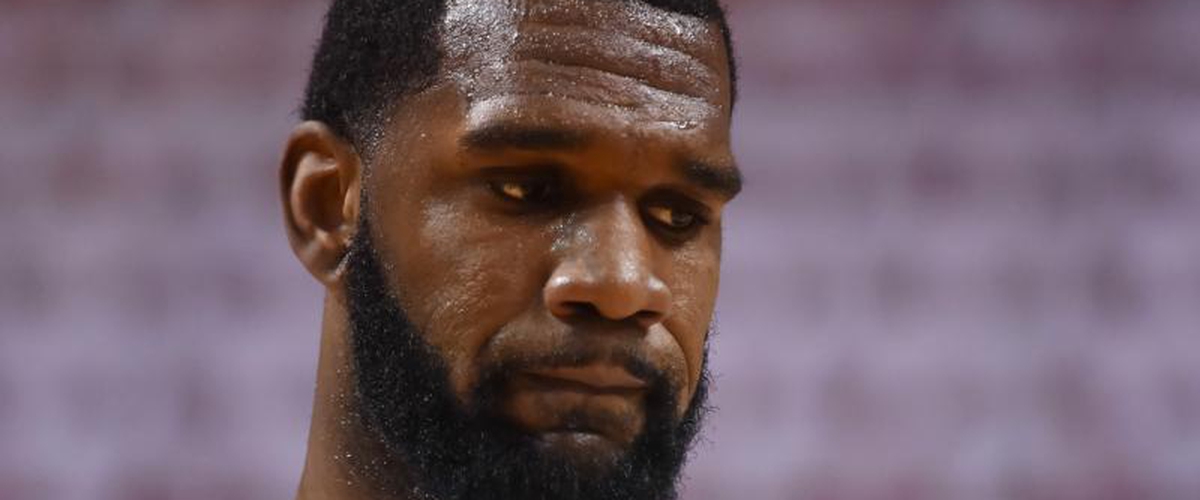 Example 1: Top-5 Picks Don't Automatically Become Superstars
-Above, Greg Oden is pictured, who was infamously drafted by the Portland Trail Blazers with the #1 overall pick in the 2007 NBA draft, one pick ahead of Kevin Durant. Oden, who I personally feel for, ended up being one of the biggest draft busts of all time, mainly because he couldn't overcome a myriad of health issues. Honestly, it wasn't his fault that he became a "bust", but it is the sick nature of the NBA. From 2007-2015 (2016 & 2017 are omitted since it is way too early to tell how good these guys really are), I have every year's top-5 draft picks. Ideally, if you tank and land a top-5 pick, you're counting on them to be a superstar, a face of the franchise, or possibly a top-20/25 player in the NBA for multiple seasons. Here they are, with people I consider to hit the criteria of superstar, bolded.
2007:
Greg Oden, Kevin Durant, Al Horford, Mike Conley, Jeff Green
2008:
Derrick Rose, Michael Beasley, O.J. Mayo, Russell Westbrook, Kevin Love
2009:
Blake Griffin, Hasheem Thabeet, James Harden, Tyreke Evans, Ricky Rubio
2010:
John Wall, Evan Turner, Derrick Favors, Wesley Johnson, DeMarcus Cousins
2011:
Kyrie Irving, Derrick Williams, Enes Kanter, Tristan Thompson, Jonas Valanciunas
2012:
Anthony Davis, Michael Kidd-Gilchrist, Bradley Beal, Dion Waiters, Tristan Thompson
2013:
Anthony Bennett, Victor Oladipo, Otto Porter, Cody Zeller, Alex Len
2014:
Andrew Wiggins, Jabari Parker, Joel Embiid, Aaron Gordon, Dante Exum
2015:
Karl-Anthony Towns, D'Angelo Russell, Jahlil Okafor, Kristaps Porzingis, Mario Hezonja
-In the past 9 drafts, 13 superstars have been produced in the top-5 picks, a rate of 28.9%. If you add in players I consider on the fringe, such as Mike Conley, Bradley Beal and Victor Oladipo; the percentage is now 35.6%. If history is any indication, at best, you really have, roughly, a 35% chance of landing a franchise-changing player with a top-5 pick. While numerous solid players are produced in the top-5; Al Horford, Derrick Favors, D'Angelo Russell, Enes Kanter; they do not fulfill the label of being a "franchise-changing player". Many of these solid players have yet to be selected to an all-star team. So, if you are a fan of a team that plays hard every night, has some key players showing development, and has a solid group of veterans who work all off-season with the motivation of competing for at minimum, a chance at the 8th seed in the playoffs, why root for a tank? You would be misinformed if you think a top-5 pick nets you an "automatic star", or even in instance, a top-30 player in the NBA. The success of draft picks hinges on a myriad of factors; team culture, coaching, development, prospect's mentality and work ethic, health, and so on and so forth. It is a fallacy to expect a star in the top-5 picks, and for a 35% chance at a star, or fringe-star player, is it worth throwing 1-2 seasons down the drain? Is it worth discrediting the work ethic of some of your players, for a 35% chance at an elite player?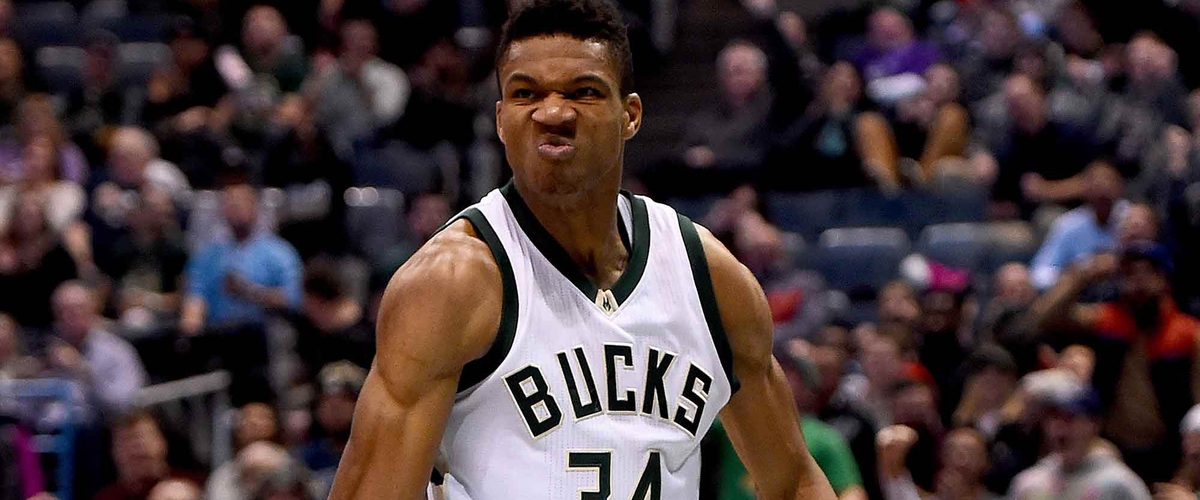 Example 2: Superstar Players Can Be Found Outside of the Top-5
-First off, obviously this statement is true, I'm not blowing anybody's minds here. However, a lot of "pro-tank" fans, or people who have "trusted the process", believe that the top-5 gives you a great chance at a superstar (false, we debunked that and it's only 35%), and any other pick, maybe around the 7-14 range, cannot produce a player on the talent level as a top-5 pick. Below, I have NBA Drafts from 2007-2015, and have listed what I believe are the top 7 players from each draft, (those that were not a top-5 pick are bolded, and those that were a second round pick are bolded & italicized).
2007:
Kevin Durant, Marc Gasol, Mike Conley, Al Horford, Joakim Noah, Thaddeus Young, Wilson Chandler
2008:
Russell Westbrook, Kevin Love, DeAndre Jordan, Derrick Rose, Nicolas Batum, Serge Ibaka, George Hill
2009:
Stephen Curry, James Harden, Blake Griffin, DeMar DeRozan, Jrue Holiday, Ricky Rubio, Jeff Teague
2010:
DeMarcus Cousins, Paul George, John Wall, Gordon Hayward, Hassan Whiteside, Avery Bradley, Eric Bledsoe
2011:
Kawhi Leonard, Kyrie Irving, Jimmy Butler, Isaiah Thomas, Klay Thompson, Kemba Walker, Nikola Vucevic
2012:
Anthony Davis, Damian Lillard, Draymond Green, Bradley Beal, Andre Drummond, Khris Middleton, Harrison Barnes
2013:
Giannis Antetokounmpo, Rudy Gobert, Victor Oladipo, C.J. McCollum, Dennis Schroder, Otto Porter, Steven Adams
2014:
Joel Embiid, Nikola Jokic, Aaron Gordon, Clint Capela, Gary Harris, Andrew Wiggins, Marcus Smart (Jabari Parker was omitted due to injury issues)
2015:
Karl-Anthony Towns, Kristaps Porzingis, Devin Booker, Myles Turner, D'Angelo Russell, Rondae Hollis-Jefferson, Norman Powell
-Looking at the past 9 drafts in this instance, every single season, the majority of the top-7 players from the draft haven't been top-5 picks. In a way, this makes sense because who would expect every player to pan out, but related to tanking, it absolutely does. Take 2011 for instance; the only top-7 player in that draft class who was also a top-5 pick was Kyrie Irving, who was drafted 1st overall. With multiple NBA teams trying to tank at once this season; Atlanta, Phoenix, Los Angeles, Memphis, Chicago, Brooklyn, Dallas; your team has a hard time getting that #1 pick. In 2011, Kawhi Leonard was drafted 15th (not even in the lottery), Jimmy Butler was drafted 30th, Isaiah Thomas was drafted 60th, Klay Thompson was drafted 11th, Kemba Walker was drafted 9th, and Nikola Vucevic was drafted 16th. For example, let's apply this example to the Chicago Bulls. The Bulls have gotten hot since Nikola Mirotic returned from his facial fracture, which was caused by Bobby Portis cold-cocking him in the jaw, and Chicago has climbed themselves out of the "tank standings". Many Bulls fans are pissed, but they shouldn't be, because the top-5 pick would only have a 35% chance of becoming a superstar, if history is any indication. However, from 2007-2015, superstars, or top-25 NBA players have consistently been drafted outside of the highly-coveted top-5; examples include Stephen Curry (7), Giannis Antetokounmpo (15), Kawhi Leonard (15), Jimmy Butler (30), Damian Lillard (6), Draymond Green (35), Nikola Jokic (41) and Isaiah Thomas (60). Below is a list of players that I consider superstars that have been drafted from 2007-2015:
-Kevin Durant, Marc Gasol, Russell Westbrook, Kevin Love, DeAndre Jordan, Derrick Rose, Stephen Curry, James Harden, Blake Griffin, DeMar DeRozan, DeMarcus Cousins, Paul George, John Wall, Gordon Hayward, Hassan Whiteside, Kawhi Leonard, Kyrie Irving, Jimmy Butler, Isaiah Thomas, Klay Thompson, Kemba Walker, Anthony Davis, Damian Lillard, Draymond Green, Giannis Antetokounmpo, Rudy Gobert, Joel Embiid, Nikola Jokic, Karl-Anthony Towns, Kristaps Porzingis, Devin Booker...
-I listed 31 superstars that were drafted between 2007-2015, and 13 of them were top-5 draft picks. In other words, 41.9% of the superstars drafted from 2007-2015 were top-5 draft picks, and 35% of them didn't live up to the superstar status automatically assigned to them based on draft position. In fact, the top 5 players drafted from 2007-2015; Kawhi Leonard, Kevin Durant, James Harden, Giannis Antetokounmpo and Stephen Curry, only 2 of them were drafted in the top-5, and those two (Durant & Harden), were drafted immediately after a bust (Oden & Thabeet).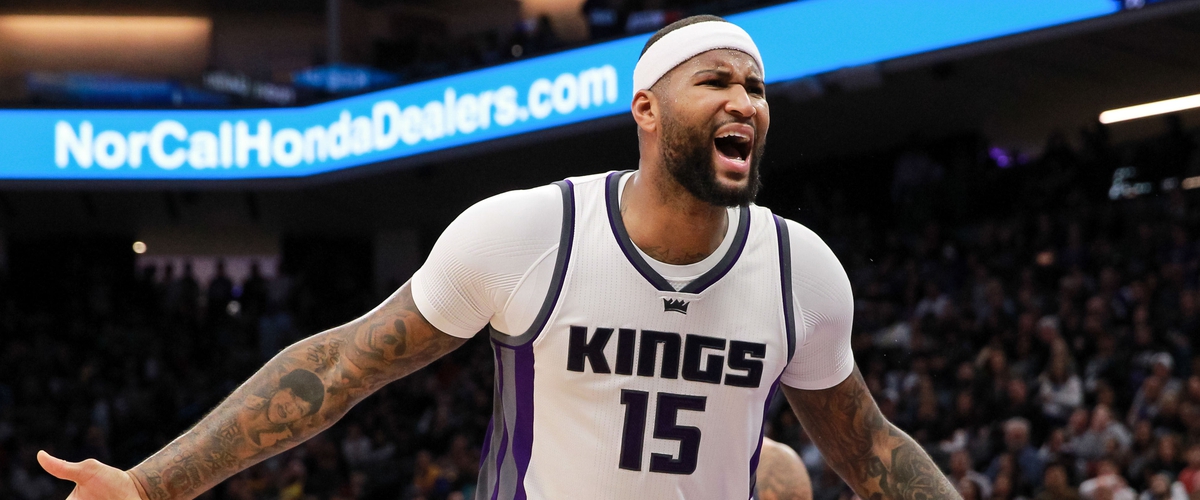 Example 3: Tanking (& Losing for Years) Doesn't Equate to Results
-Tanking rarely works; like I said earlier, for every Philadelphia 76ers, there is always two or three Sacramento Kings. Looking at the top teams in the league right now, none of them ever sucked enough to land a top pick in the draft (except for Cleveland, who didn't build around Kyrie anyways and succeeded mainly because LeBron came back). Golden State built by drafting well in the middle of the lottery, finding hidden gems, and by maximizing their talent through tremendous coaching and schemes. Cleveland became elite thanks to LeBron coming home, Boston was reborn from the ashes thanks to their stockpiling picks from a blockbuster trade, but mainly because they developed the players they had and didn't throw in the towel. The Boston Celtics rebirth is the antithesis of tanking; Boston traded away Paul Pierce and Kevin Garnett, and was left Rajon Rondo. They could have easily thrown in the towel on the season, especially when Rondo was traded to the Mavericks. They didn't however, they never did throw in a season. Boston traded for Isaiah Thomas, and developed him into a superstar. Jae Crowder blossomed in Boston, Avery Bradley developed into one of the best perimeter defenders in the league, and Marcus Smart played minutes. The Celtics never went out with the intent to lose; they always battled, and it proved valuable for team morale. Additionally, the Celtics missed on a lot of draft picks; James Young, R.J. Hunter, Jared Sullinger (just to name a few) all made minimal to no impact for the team. They struggled to draft, but ended up fine because their players developed, and they won games. It led to them snagging Al Horford & Gordon Hayward in free agency, and using assets they had developed to trade for Kyrie Irving. The Celtics hit on a few draft picks, Jayson Tatum & Jaylen Brown (too early to tell if they'll fit the criteria of a superstar), Marcus Smart (pick 6), and Terry Rozier (pick 16). If you truly look at the core that brought Boston back; Avery Bradley, Isaiah Thomas and Jae Crowder; none of them were high draft picks (Avery Bradley was the only one of them selected in the first round, pick 19). It goes to show, if you make a concerted effort to develop the talent you have, and play to win, good things can happen.
-Currently in the NBA, the longest playoff droughts in the league are the Minnesota Timberwolves (should end this year, at 13 seasons), the Sacramento Kings (11), Phoenix Suns (7), Philadelphia 76ers (5), and the Orlando Magic (5). The Timberwolves are a solid example of tanking gone somewhat-right. The Timberwolves amassed a star building block (Karl-Anthony Towns), a potential secondary star (Andrew Wiggins), and cashed in surrounding assets for a superstar (Jimmy Butler). While they have a solid team now, they aren't built to win a title, and haven't seen the playoffs since 2004! Aaron Rodgers wasn't even in the NFL when the T-Wolves were last in the playoffs. 13 years of losing isn't worth 4-5 years of exiting the playoffs, best-case scenario, at the conference finals.
-The Sacramento Kings are a pitiful case of how losing goes wrong. DeMarcus Cousins was literally their only "hit" in the draft from 2007-2015. Tyreke Evans had a great rookie season, but he quickly flamed out afterwards due to injuries (he is having a resurgent season in Memphis this year). In the 2007-2015 span, Sacramento had 3 top-5 picks, and only one made a significant impact (Cousins). Sacramento drafted inside the top-10 every year except 2008, and drafted the likes of Spencer Hawes, Jason Thompson, Omri Casspi, Bismack Biyombo (who was traded to Charlotte), Thomas Robinson, Ben McLemore and Nik Stauskas. That is a horrific draft record, and it goes to show that it is possible to consistently whiff on a draft pick. This goes into the point about culture; if you cannot install a culture that is built on around cohesiveness between the ownership, front office, and the coaching staff, a culture built around positive development and winning, then you won't succeed. It's why the Spurs have been consistently excellent for almost 20 years now.
To Conclude:
-I truly understand why fans advocate for a tank; they believe you have better odds of getting a superstar if you lose games, and losing enough games will net you a top-5 pick. However, if history is any indicator, is a 35% chance at a superstar (top-5 pick) worth it? From 2007-2015, 58.1% of the superstars were not drafted within the top-5. So, the point is that it is ok for your team to win 20, 30, or maybe even 35+ games; in fact, the winning those players experience will probably boost team morale, team chemistry, and create positive vibes. I personally believe that one of the most important developmental moments for a young player is to see their hard work pay-off towards a win. Don't get mad if your team is running Tyson Chandler on the court for 20-30 minutes when you want to see more of Alex Len; a young guy can learn a lot just by watching a veteran play.
-While it's tempting to look at the Philadelphia 76ers and say that's the way to win in the NBA, there needs to be a step back. The 76ers purposefully constructed a roster designed to lose, and in a way, they planned on losing 60-70 games, to try and land 3-4 superstars, and organically build a super-team. Philly whiffed on Jahlil Okafor and Nerlens Noel, has a very injury-prone star in Joel Embiid, and still has to get through LeBron James, the Boston Celtics, and even the rising Milwaukee Bucks to even have a chance at the Finals against a team like Golden State, San Antonio or Houston. I think Sam Hinkie is a genius; I honestly believe he's one of the brightest GMs in the league and should be given a chance to run another team. However, this Philadelphia model isn't for everyone. Is five seasons of 60+ losses worth it, for 6-7 years of making the playoffs, but not making it to the NBA Finals? This is a spicy hot take, but I'll say it; I think if the 76ers don't win a title with this core, then "The Process" will be a failure. The whole idea around Hinkie's mega tank was to create a super team, one that will win multiple titles or consistently compete. If Philadelphia can't win a title, then why sacrifice 5 seasons of basketball?
-So yes, rooting for your team to win games, even in what might be considered a lost season is worth it. Having players work hard for 8-9 months of the season, coaches game-planning and all of the ingredients that go into improving teach skills like winning and development. I truly understand why people root for their teams to lose, I honestly do. The logic just isn't there; 65% of the time a top-5 pick fails to reach that superstar level? In reality, if you want to naturally build a super-team by drafting two or more stars, that could lead to 3,4 or even 5+ years of tanking with those odds. The odds and risks aren't worth it; focus on development, improving, and building the right culture, and eventually success and franchise glory will find its way in.