Could Derrick Rose be on His Way to the Milwaukee Bucks?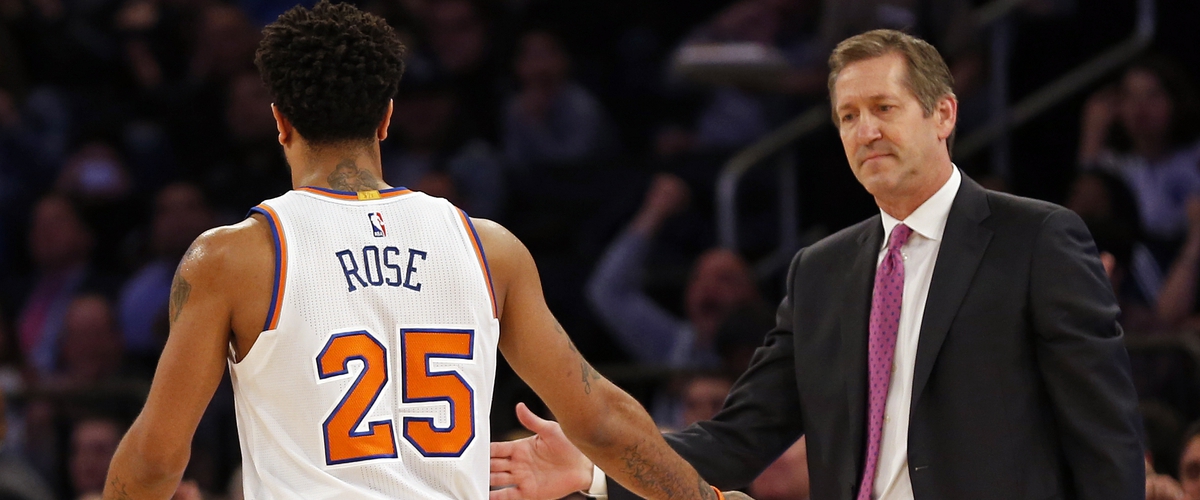 The Milwaukee Bucks are on the rise. Clearly.
With the continuing growth of Giannis "The Greek Freak" Antetokounmpo, rookie of the year Malcolm Brogdon, and three-point shooter Khris Middleton. And now, the Bucks are looking to add a quality point guard to their roster.
Reports from have indicated that representatives from Milwaukee will meet with Derrick Rose for the second time in Los Angeles in the coming days.
After spending one season in New York with the Knicks, Rose is likely on his way out as the free agent guard has not indicated that he wants to return to the Big Apple. Last season, Rose averaged 18.0 points, 3.8 rebounds, 4.4 assists playing in the triangle offense under head coach Jeff Hornacek.
The two primary guards the Bucks have used are Matthew Dellavedova and Gary Patton II. While Rose is, and will always be an injury risk, he might be a good pick up for the Bucks.
Rose is a playmaker, and playmakers draw attention to themselves and away from their teammates on the floor. This could bode well for Antetokounmpo and Brogdon who are great outside shooters and need that space to get better looks.
The problem the Bucks face if they want to acquire is Rose, is of course, the high cost that will come along with signing the veteran and former league MVP. According to ESPN NBA writer, Chris Haynes, the cap space for the Bucks in free agency is incredibly limited.
"Milwaukee is approximately $1.6 million over the tax. The Bucks have $7.6 million of the full mid-level exception available but can use only $4.4 million to sign a free agent. Exceeding a salary of $4.4 million would trigger the NBA hard cap and restrict the Bucks from exceeding salaries of $125.2 million. Currently, Milwaukee has a payroll of $120.7 million. In order to make a more lucrative proposition, the Bucks have to shed salary via a trade."
Rose has also been in talks with the Los Angeles Clippers, who are looking to replace recently departed star guard Chris Paul.
I don't want to say I'm a fortune teller, but I signed Derrick Rose to my Bucks GM Mode in NBA 2k16 over a year ago. If this deal does happen, I might apply for an executive position with Milwaukee.