Golden State Warriors sign lucrative jersey sponsorship deal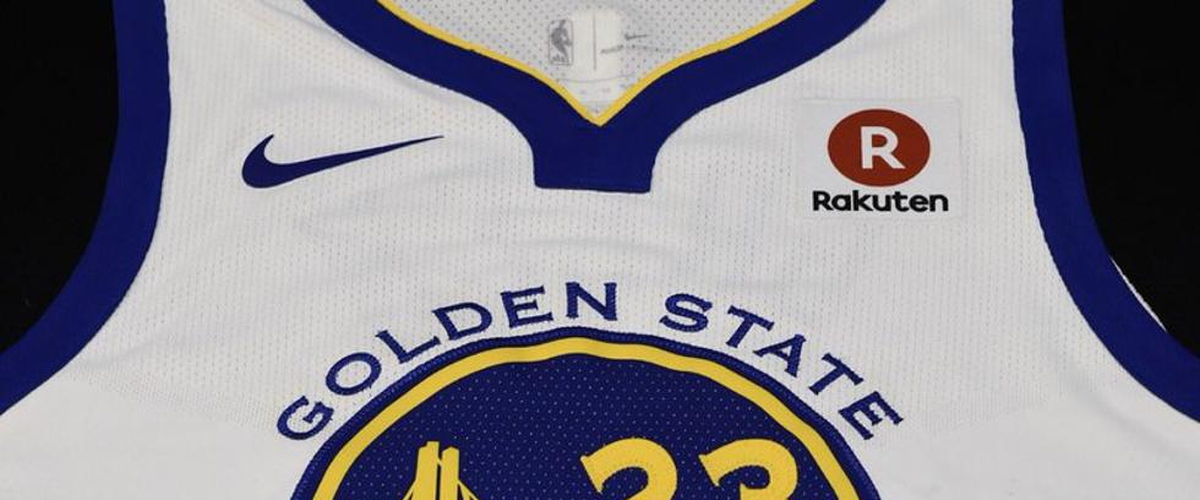 The NBA is following the soccer world and adding sponsors to their new jerseys for the coming seasons. While several teams have already signed nice deals with companies to have their logos featured on every jersey, the Golden State Warriors are again beating out every other team in the league.
This morning it was that the Warriors will sign a three-year deal with Japanese electronic and internet company Rakuten which will cost $20 million per year.
The company's logo will feature on the top left side of the jersey and is rather small considering the cost to get their name on the jersey (it's smaller than the Nike logo).
However, it seems Rakuten are happy to splash the cash to sponsor the biggest in most successful sport teams in the world as they are also the jersey sponsor for Spanish soccer giants, FC Barcelona; a deal which started prior to the start of this season.
with Barca will run from this season through the 2020/2021 season and cost the company a stunning $260 million. They are considered the "Main Global Partner" of the club which is of course a nice title.
I have to give props to the company for pushing their name around the world through sports sponsorships, but is it really worth paying almost $300 million to sponsor two teams?
Apparently it is as Rakuten expects to make that cost back, make a hefty profit.
For their sake and the sake of their executives, I sure hope they can make good money.