Kyrie Irving is Still Not Getting the Respect He Deserves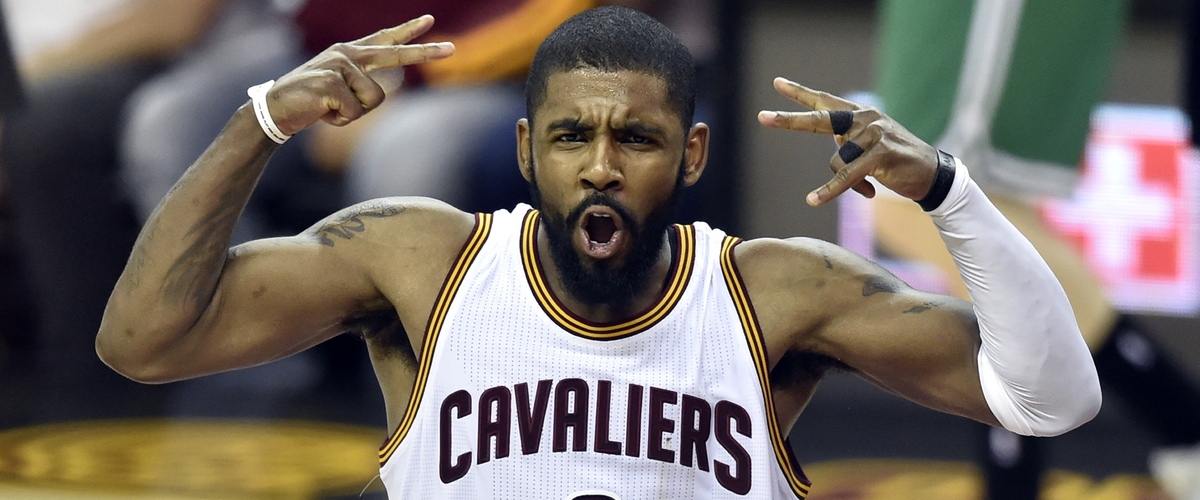 Kyrie Irving was again the hero the Cleveland Cavaliers needed in Game 4 against the Boston Celtics last night, dropping a playoff career high 42 points, and bringing the Cavs back from 16 points down to beat the Celts 112-99.
Yes, he did it without Lebron also, who failed to show up for the second straight game.
As Lebron went to the bench with 4 fouls midway through the second quarter, Kyrie came alive, scoring 12 points in the remaining 6 and a half minutes in the quarter. Prior to Lebron's exit, Irving had accounted for just 2 points, and was seemingly absent.
And just like in Game 7 of the Finals a year ago, Kyrie was there to save the day for the Cavs, after James was unable to dominate like he had in games 1 and 2.
With Lebron out, Irving scored 33 of his career high 42 points in a commanding performance. But, many people are focusing on the pitfalls of Lebron James, and his struggles in back-to-back games, rather than focusing on Irving's heroic performance.
This, in my opinion, is ridiculous. Kyrie deserves so much credit not only for his absurd abilities and scoring prowess, but because he is so, so clutch.
As I watched First Take this morning, Stephen A. Smith went on his usual tangent about how Lebron played badly, was sick, and just wasn't himself, rather than talking about Kyrie and his world class performance.
The below tweet is a perfect example of the disrespect Irving receives:
How can the starting point guard of the defending champions, who has averaged 21.6 points over his career, "remind the NBA how important he is?"
An article written after the game from , titled "From sidekick to savior: The transformation of Kyrie Irving continues," is insane. Irving has played at this level since he entered the league and just because Lebron James is on the team doesn't mean Irving is the sidekick.
He's a former #1 pick, a four time NBA All Star, and was the NBA Rookie of the Year in 2012. The only way I've seen Irving change since entering the league is he isn't "the guy" for the Cavs anymore. When Irving joined the Cavs in 2011, the team was miserable. There was no talent around Kyrie. He had to do everything.
Since Lebron's return home, Irving has adjusted his role to be a better teammate, a better 3-point shooter, and a better passer.
There are almost no guards in the league that can do this type of move, then glide to the basket and lay it in like it's nothing. I'm pretty sure Steph Curry couldn't even do this.
If James weren't a member of the Cavs, Kyrie could be dropping points like this every game. I have no doubt.
So, I say to you NBA critics (mainly ESPN) and fans, give Kyrie Irving some damn credit. What more does this guy need to do to be considered world class?