Predictions for the Best Games in College Football this Weekend: Week 12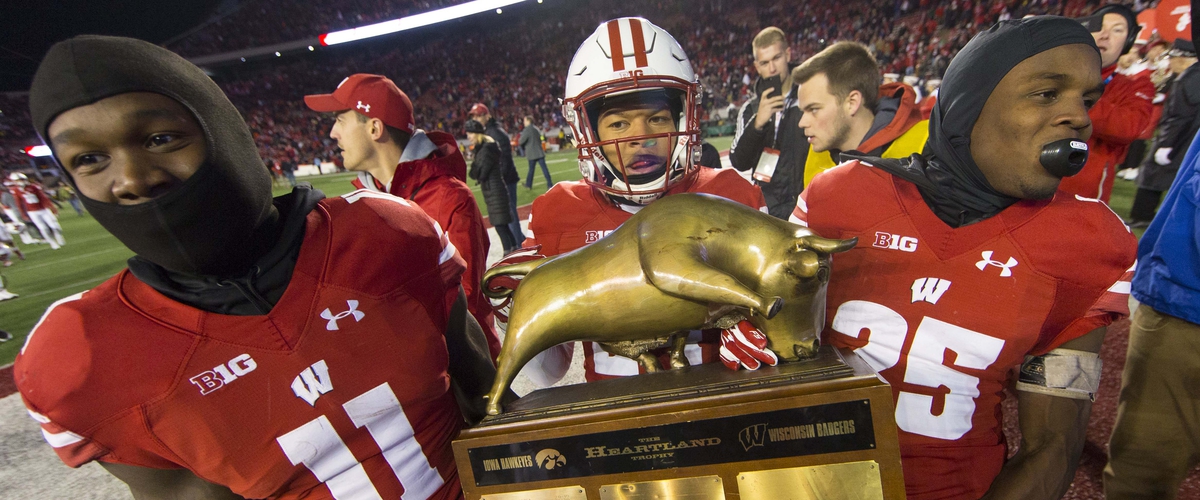 I have to stay true to my weekly Thursday predictions, but my goodness this is going to be a very boring weekend in the world of college football.
After a phenomenal week 11 that featured seven top 25 match-ups, we have just one top 25 game this weekend. Before I get into my picks for the five best games of the week (the bonus section will feature just two games since there really aren't enough good games to pick), I need to brag a little bit.
Last weekend, I went 8-0 in my selections. While I didn't do well with the spreads, I still picked the winning team in every game. I must be a psychic.
If you want to go check out my picks from last week, I would recommend it.
This will be my third week picking games and so far, I'm 12-1. So follow me to the promise land and let's keep this streak going!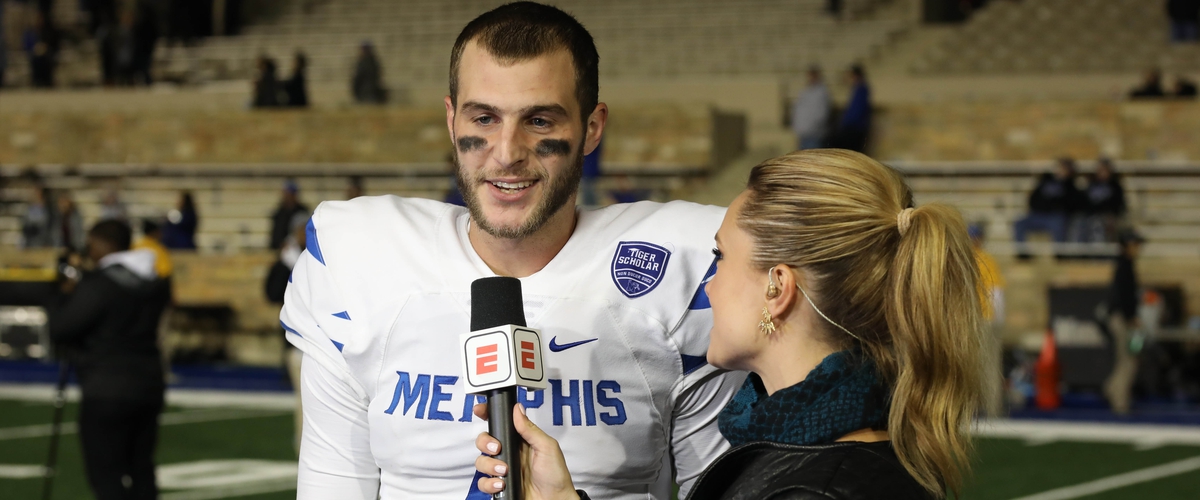 #21 Memphis (-12.5) vs. SMU
Since losing to #14 UCF 40-13 Memphis is on an offensive hot streak. Led by senior Riley Ferguson at quarterback, the Tigers have scored 70, 30, 42, 56, and 41 in their last five wins.
Averaging an astounding 42.3 points per game, Memphis looks to stay in contention for the American conference title with a win over the Mustangs Saturday.
The #14 UCF Knights have yet to lose a game this season and find themselves a game above Memphis and can still lose a game late and hold onto the conference title. But, Memphis won't go quietly.
Closing out the season with back-to-back home games should ensure Memphis finishes 10-1 and maybe in the top 18 in the country.
While SMU can score points almost as well as the Tigers - averaging 39.6 points per game - I think Ferguson and Memphis simply outscore SMU and use their home field advantage to win this game.
If you like offense, tune in to this shootout.
Score: Memphis 59 - SMU 41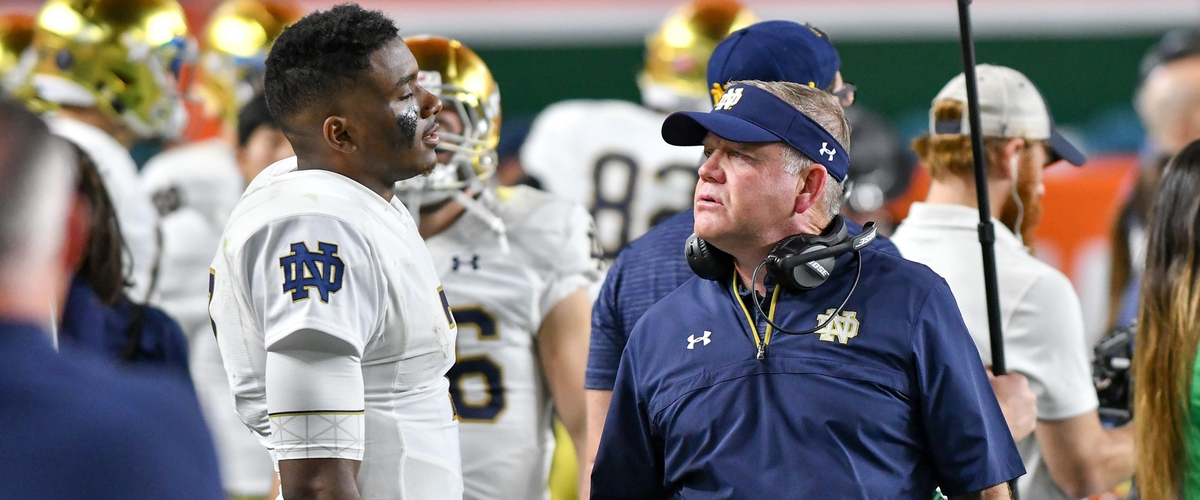 #8 Notre Dame (-18) vs. Navy
As crazy as it sounds, Notre Dame isn't out of the playoff picture yet despite getting stomped on by Miami 41-8 this past weekend.
With two losses both coming against top-10 teams (why can Notre Dame never beat good teams?) Notre Dame could see themselves sneak into the top 4 at the end of the season if they get some help.
But, they need to win their remaining two games and that starts with Navy on Saturday. The Irish come in heavy favorites after getting embarrassed on national TV and should play with some fire. That is, if they don't turn the ball over like they did in South Beach.
Don't sleep on the Midshipmen! A team that runs the triple option like Navy is always a threat to pull an upset. Regardless of who they play.
I think the Fighting Irish bounce back and win this game, setting up a big finale at Stanford next week.
Score: Notre Dame 38 - Navy 20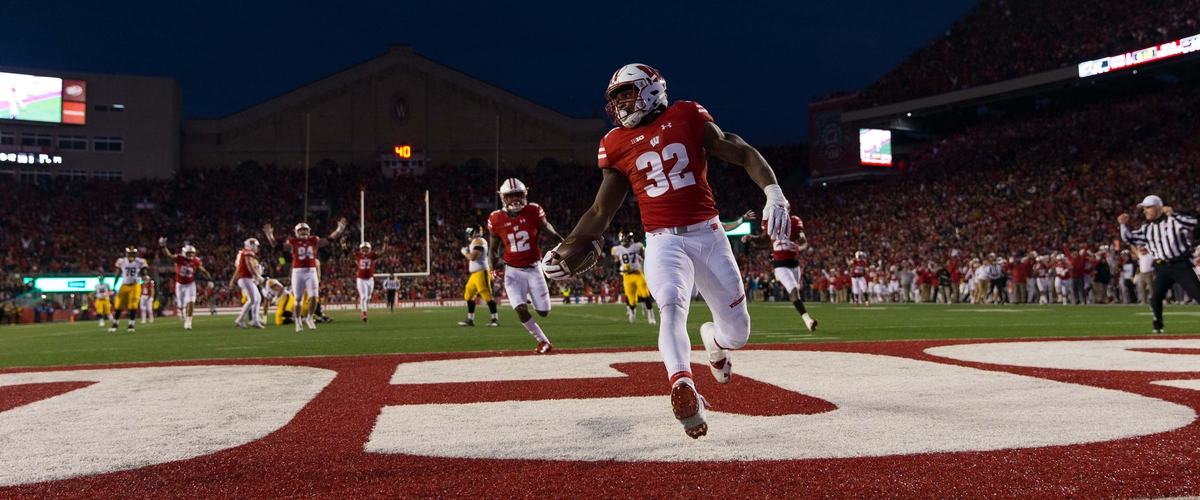 #5 Wisconsin (-7.5) vs. #24 Michigan
Like a bad rash, Michigan is hanging around. Even though they lost to Michigan State at home and were blown out of the water by Penn State, the Wolverines are somehow in the top 25 with two losses.
Wisconsin continued finally got a test playing their first top 25 team in week 11! The Badgers won by 24 and I was pretty impressed with their dominance considering how well Iowa had played Ohio State and Penn State.
Now, Wisconsin will play their second top 25 opponent of the season (note that Iowa and Michigan are ranked when they play Wisconsin, but had 3 losses and 2 losses going in respectively).
So, as I did a week ago, I ask: is Wisconsin for real?
Even after last week's win, I can say with full confidence I have no clue. Will they beat Michigan by at least 10? I would assume and hope so.
But are they deserving of being in the College Football Playoff? No, I don't think so.
When Wisco plays Ohio State in the Big 10 championship, we will finally see if they are legit. Until then, we wait and see if this team can win out like they are expected to.
Score: Wisconsin 24 - Michigan 6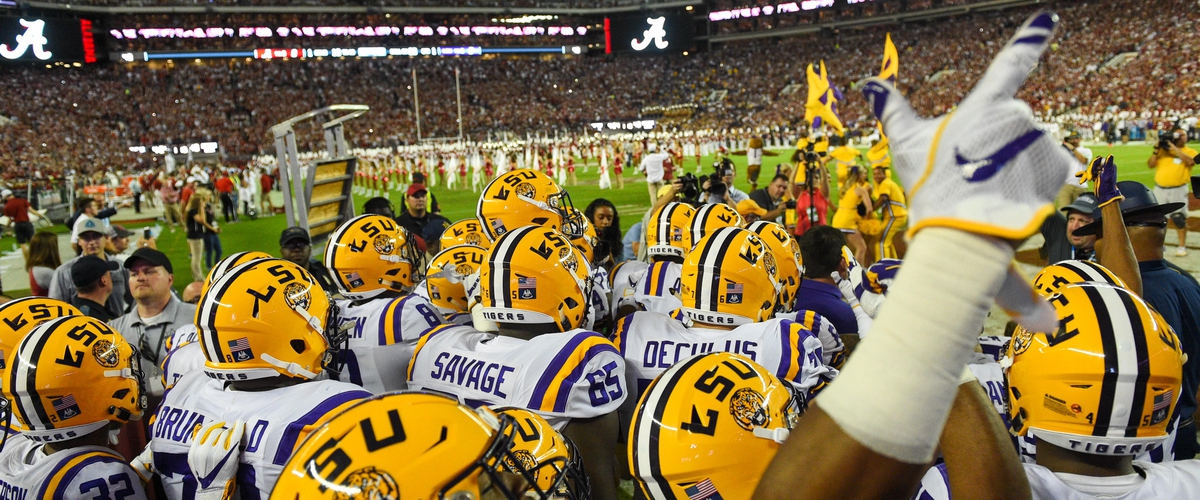 #20 LSU (-16.5) @ Tennessee
Tennessee is a dumpster fire I just can't look away from. They continue to get smushed by average SEC teams and I love it!
With two games left in the season, Tennessee has no coach, no SEC wins, and basically no chance of making a bowl.
LSU got back to their winning ways last week crushing Arkansas at home, now they are going to the same to Tennessee on the road. There's no need to over analyze this game. Tigers by 100 could happen.
Score: LSU 40 - Tennessee 3
#19 NC State @ Wake Forest (-1.5)
Like I said, there aren't many good games this weekend. I am choosing to pick this game because I can't believe NC State is an underdog against Wake. Even though it's on the road, the Wolfpack have been a decent team this year.
Although Wake dominated Syracuse on the road last week, they lost to the abysmal Florida State Seminoles earlier this year.
NC State on the other hand, has a winning record and sits in the top 25. I'm riding with the Wolfpack in this game but I think it will be a very close game.
Score: NC State 20 - Wake Forest 14
Bonus Picks:
Vanderbilt vs. Missouri (-8.5)
This is my bold pick of the week: Vanderbilt beats Mizzou at home. If you have read any of my articles before, you know that I despise Missouri football.
Yes, this is a bit of an emotional pick from me, but I think Vandy can pull the "upset" against this still bad team. Vanderbilt needs to stay alert in the secondary or Mizzou will drop 50 points on them again. But, I don't think that happens.
It all comes down to that defense that has really struggled, and it's not like Missouri's defense is much better. If Kyle Shurmur can take care of the ball, and Ralph Webb gets going Vanderbilt can win this game. And they will.
Score: Vanderbilt 31 - Missouri 27
#3 Miami (-19.5) vs. Virginia
Canes big in this one. That's all I have to say.
Score: Miami 49 - Virginia 17
Enjoy all the games this weekend!