Roger Federer Completes Flawless Wimbledn Run to Win 19th Grand Slam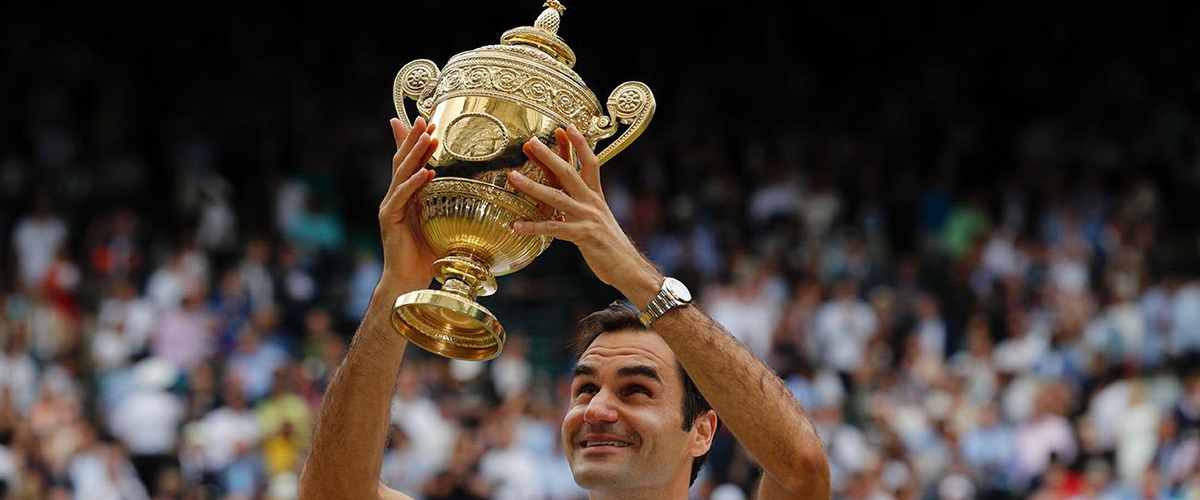 I've written about him before and I am more than happy to write about him again. He's the GOAT of course.
Sunday at Wimbledon looked shockingly similar to many year's past, as the great one, Roger Federer, made his record 11th Wimbledon final appearance and captured his 8th career trophy at the illustrious Grand Slam tournament.
After skipping out on the French Open in late May/early June in order to focus on the grass court season, Fed dominated the two week tournament, winning all seven of his matches without dropping a single set.
Despite a great tournament run from Marin Cilic, the 19-time Grand Slam winner Federer had no fear as he handily put the Croatian down 6-3, 6-1, 6-4.
Federer's 8th Wimbledon title breaks the tie with two other tennis greats, William Renshaw and Pete Sampras who both won seven, and he became the first man to win Wimbledon without dropping a set since Bjorn Borg did it in 1976.
"The tournament I played, not dropping a set, it's magical really," .
"It's disbelief that I can achieve such heights. I wasn't sure if I was ever going to be here again in another final after last year. I had some tough ones here, losing to Novak in '14 and '15. But I always believed I could come back and do it again, and if you believe, you can go really far in your life."
The Swiss great who is set to turn 36 in less than a month yet again proved that despite age, he is still the greatest to ever play the game. The proof is in him winning both of the Grand Slams thus far in 2017 that he's played in.
Tomas Berdych, who lost to Fed in the semifinal, spoke glowingly of his opponent and his continued success, "If you look at the other guys who are 35, 36, I think you can very clearly see that the age and the years on tour are affecting them, but not with him. You have to be a unique one for that."
If today is any indication, Roger is far from done.