The Ole Miss Football Team is in Big, Big Trouble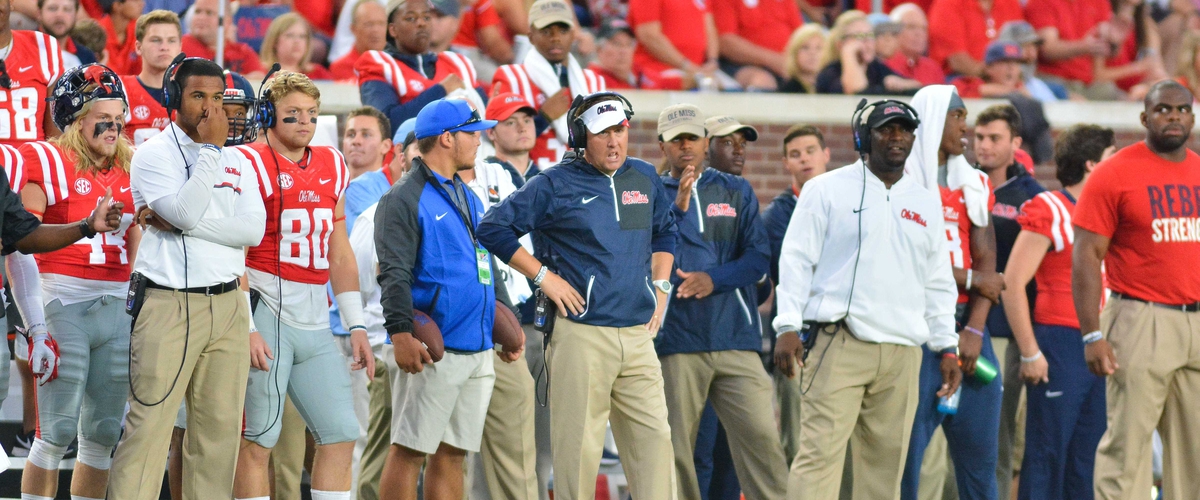 I wrote a little on this subject a couple weeks ago. It was Hugh Freeze being asked by a reporter at a charity golf event in Birmingham his take on the NCAA investigation into his football program.
He angrily stormed off, without making any attempt to answer the question. I took this as the sure sign of a guilty leader. And, wow, I couldn't have been more spot on with my judgement. Yes, it was a total guess, because until this morning, there had been basically no reports or indication into how the investigation was coming along.
The NCAA is looking into four very specific Level I violations, the most severe accusation the governing body of college sports can levy against an athletic program. The four accusations center around the actions of former assistant coach, Barry Farrar. The investigation is looking into :
- Providing lodging and transportation for recruits worth $2,200, and meals worth $235
- Providing false information knowingly about recruiting violations when asked by the NCAA and Ole Miss Football
- Boosters ing one athlete committed to another NCAA football program, and allowed a cash payment(s) to that athlete worth $13-15,000
- Distributing athletic gear, courtesy of a company owned by an Ole Miss booster, to recruits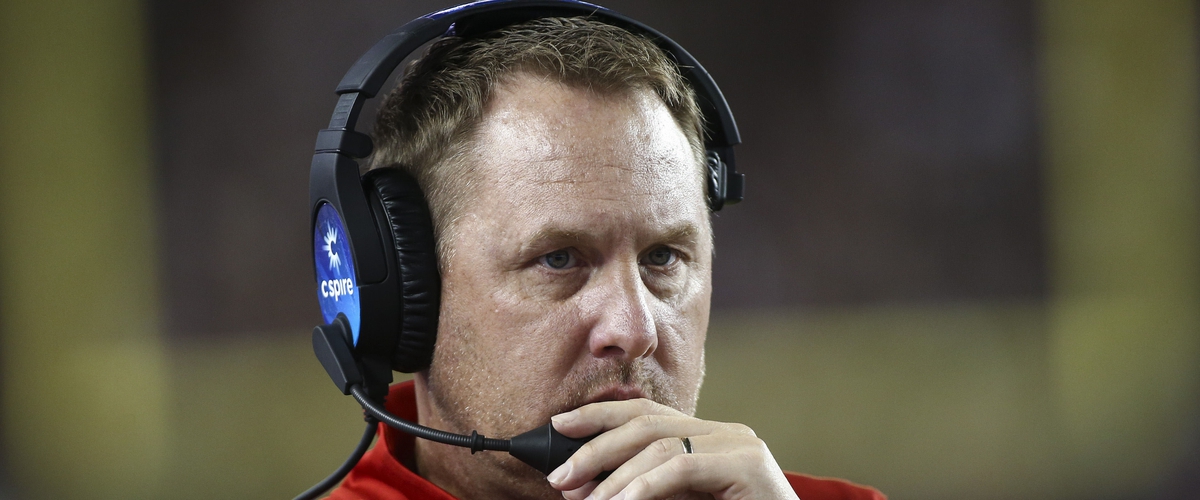 Farrar worked for the Rebels from 2011 until the end of the season in 2016. He was placed on administrative leave once news broke of the NCAA looking into his action, and was later fired, as the university cut all ties to the former assistant.
Farrar's personal attorney, Bruse Loyd, spoke to and what he revealed on the case was shocking, "It is as close to a death penalty as you can get without having that actually happen. Coach Farrar has been questioned extensively, in fact, five times by the NCAA about those allegations."
To go along with the 4 Level I violations, the NCAA is also looking into 17 other charges, including a loss of institutional control. Loyd wasn't done there, going on to say that it seemed like the university was using his client as a scapegoat.
"To use the excuse that everyone else is doing it, that's just not a good defense," Loyd continued. "That's not a good reason. That's not an acceptable reason. Some of these rules, you wish they weren't there but the fact of the matter is they are — and they've got to be enforced, and they've got to be followed. And if you don't, you'll find yourself in the position the University of Mississippi athletic department has found itself."
Yikes. Now the university looks even worse and even more corrupt than when the allegations came to light. Despite the football program levying a self imposed one-year bowl ban, the punishment could be even more severe once the case is closed. A possible bowl ban of five or more years? Loss of scholarships? I don't think it will go as far as the death penalty, but for a lawyer involved in the case to say it's "as close to the death penalty as you can possibly get," I would be very worried if I were the university.
Will the head man on all of this, Hugh Freeze, lose his job? No. The university extended his contract to stay as head coach another four years, but they did it very discreetly at the beginning of May, never formally announcing it.
The writing is on the wall for the Rebs, and the NCAA has the university and football program dead to rights. It's just a matter of time before we find out what the punishment will be.