National Championship Keys to Victory
After the madness that really started the second round, tonight we reach the championship game in a battle of #1 seeds. North Carolina is the perennial powerhouse that you can almost always count on in March, while Gonzaga is the mid major, never been there before team. The two teams seemingly match up perfectly against one another, so it SHOULD be a really good game. In the final four, we went over our keys to victory for each team, so here we are to do that again for the championship.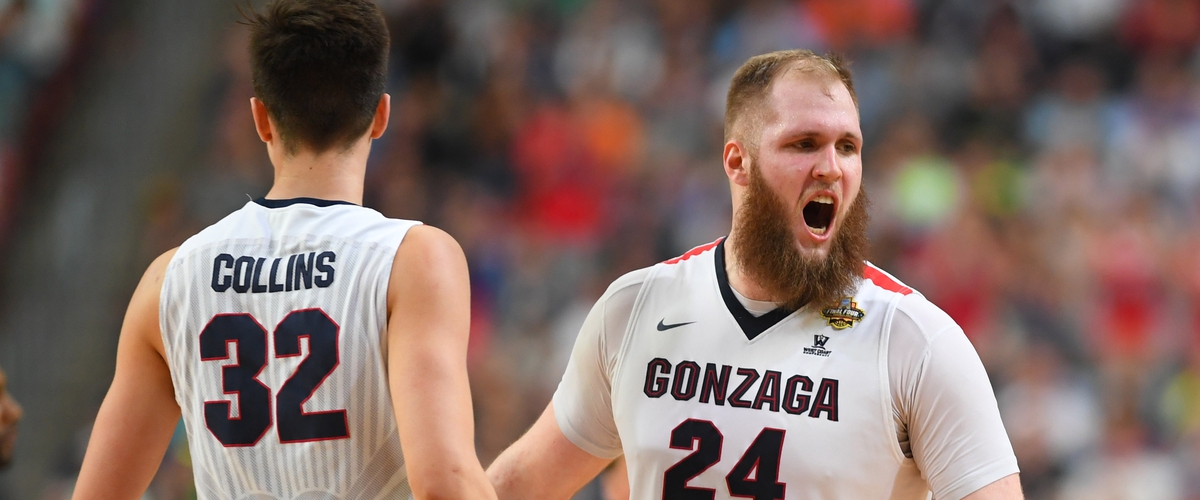 Gonzaga wins if:
The bigs stay out of foul trouble and hang with North Carolina's bigs. North Carolina's formula for success if very simple: grab every rebound because it gives you more shot opportunities. This is where Gonzaga's size comes into play. Przemek Karnowski is a massive human being, checking in at 7-1 and 300 pounds. His primary responsibility is going to be stopping Kennedy Meeks from doing what he did against Oregon. Karnowski needs to do a good job of cleaning up defensive rebounds so North Carolina isn't able to crash the glass at get more shots.
Zach Collins is another 7-footer, but at 230 pounds is much more athletic, and is Gonzaga's primary rim protector. Collins is going to need to discourage North Carolina from getting to the rim by swatting some shots. Johnathon Williams is another key contributor with good size at 6-9. Between the three, they'll need to do everything they can to limit offensive rebound opportunities.
Nigel Williams-Goss is also going to need to have another big game. North Carolina's Joel Berry is essentially playing on two sprained ankles, and Williams-Goss needs to take advantage every single time they match up against one another. Williams-Goss is too good to be stopped by a guy with bum ankles, but if he allows North Carolina to keep him in check, it will be tough for Gonzaga to have any flow to their offense. If Gonzaga limits offensive rebounds and Williams-Goss plays well, they can go home champions.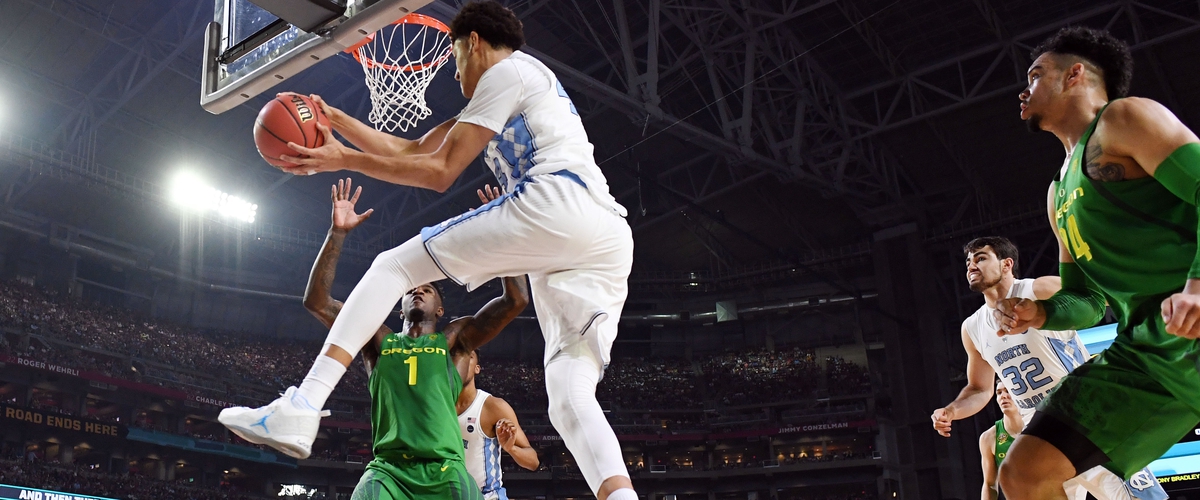 North Carolina wins if:
Kennedy Meeks continues to be a monster on the glass, and Justin Jackson has a good game. Meeks is averaging over 13 rebounds per game since the 2nd round of the tournament, with a ton of damage done on the offensive end. It is because of this time of rebounding production that North Carolina can get away with poor shooting.
Justin Jackson is a bit of a wild card in this game. Gonzaga's bigs match up pretty well against North Carolina's bigs, and Gonzaga's guards match up pretty well against North Carolina's guards, but who matches up against Justin Jackson? He is such a difficult cover because he has good size at 6-8 with guard skills and knocks down three's at a 38% clip. There is no one that fits that description on Gonzaga. If Jackson stays hot and goes for 20+ points, it's going to be a big edge for North Carolina.
It's also going to be imperative for North Carolina to get out in transition, where it is easier to take advantage of Gonzaga's defense. If Gonzaga has time to get set, they are very difficult to score on, but when you get out and run they aren't as good. This is where athletes like Jackson especially come into play. If North Carolina is rebounding well and getting out quick in transition, their athletes can shine. The quicker the pace of the game, the more it probably favors North Carolina. If this one goes over 80, North Carolina should be going home champions.
Prediction: North Carolina 81 Gonzaga 75
Gonzaga's bigs struggle a little to stay out of foul trouble and Meeks goes for 15 rebounds. Meeks comes up with some big offensive rebounds late once again while North Carolina ices the game. Add in 20 points by Justin Jackson, and the Tar Heels are champions once again.
Who is your Championship pick? Can the Bulldogs prove a mid major can win it all? Comment and let us know! Stay tuned for more current sports stories. Don't forget to follow us on social media. You can find us on , Instagram @beyondthemetrics, and Twitter @byondthemetrics