The Demise of FC Barcelona
"Barcelona's main rivals are Barcelona"- Victor Valdes
What has happened to Barcelona? Following their untimely exit from the Champions League, the Blaugrana look a shadow of the side that won the treble 2 years ago. The Catalans boast of the most prolific strike force in history, with MSN continuing to wreak havoc. However, Messi, Suarez and Neymar have not been getting support from the midfield and their defense looks distorted. There are a number of reasons for why Barcelona have lost the golden touch, and it doesn't look like the illustrious side has the desire to win anymore.
So what's behind their recent humiliations? What has gone wrong over the last 2 years?
Poor Recruitment
Lets face it, over the last 2 years, Barcelona have failed to replace one of their best ever players: Xavi Hernandez. Moreover, they have not replaced Pedro, Dani Alves, Fabregas and many more since their transfer ban expired. A lot of the blame has to be shouldered by the management as even though they have invested heavily, they have made a number of silly buys. The likes of Denis Suarez, Andre Gomes, Arda Turan, Aleix Vidal have been bought for a considerable amount but failed to cement a place in Luis Enrique's plans. Because of such poor back-ups, Enrique has not had the ability to rest key players like Suarez or Messi.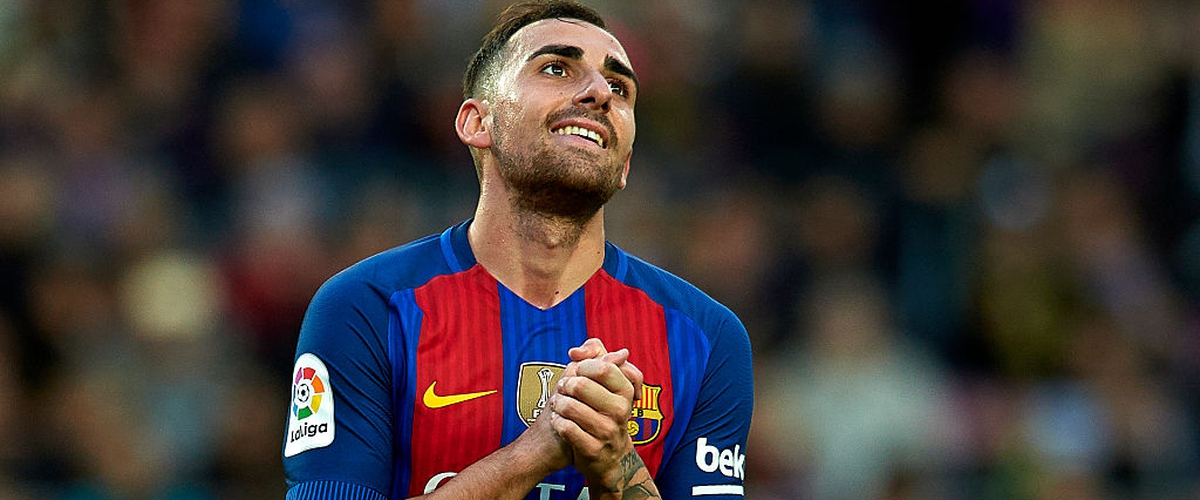 Defense in Shambles
This season, Barcelona have already conceded an astonishing 30 goals in La Liga, and it is on track to be their worst season defensively in the last decade. This comes at a stark contrast to the treble winners, who all season long conceded on 25 goals. Although they tend to dominate sides, creating a bundle of chances, every time they defend they look vulnerable. This was certainly the case against Juventus, where although they controlled the game, Juventus scored 3 goals. Combine that with them losing 4-0 to PSG, Barcelona lack a defensive mainstay like Puyol. The likes of Jeremy Mathieu, Aleix Vidal have particularly been at fault.
Attack wins games, Defense wins Championships
Furthermore, their full backs do not pose a threat anymore. Attacking full backs were a major part of Pep Guardiola's system, but in recent years they have lost the drive from their full backs. Dani Alves and Jordi Alba have been potent weapons in the past, almost playing as wingers from time to time. Alves, most importantly, used to create his fair share of chances and space for the attackers.
Ever since his departure, the Brazilian has continued to shine at Juventus and left a massive hole in his previous club. Jordi Alba has been sidelined by Enrique, and Jeremy Mathieu resembled a confused school boy against PSG, where he was ripped apart. Sergi Roberto has been converted to a full back, and while he may be good on the ball, he does not offer the threat that Alves used to. Barcelona have failed to replace Alves and lost their attacking threat down the wings.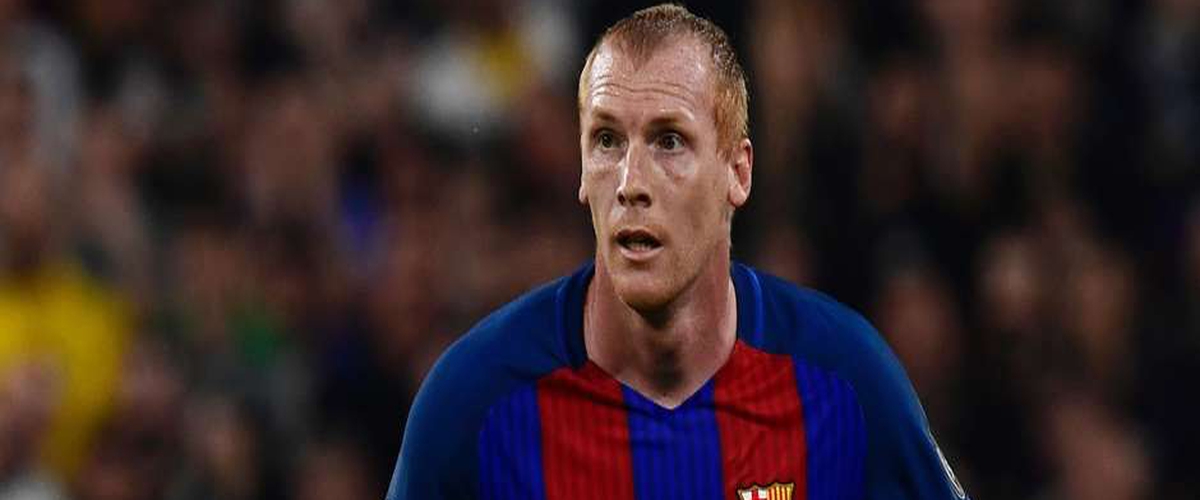 The end of Luis Enrique
Ever since Luis Enrique announced he would be leaving at the end of the season, their has been an inevitability around the team coming to an end. It is very likely that there will be a lot of change in the summer with 5-7 first team players earmarked to leave the club.
There are five or six in this team who shouldn't even be putting on the shirt. The way they played, the intensity, the quality – it's not on the same planet.- Rio Ferdinand

The new manager will be tasked with restoring the Catalan DNA into the club, a fact that the media has highlighted for the recent struggles. Their superstars also look like they have lost the drive to excel like they did in year prior, with Neymar having a disappointing season. His red card against Malaga perhaps shows a player who has lost the plot.
Their once famed midfield is looking very unstable. Iniesta is ageing, and at 32, it looks like he cannot continue to perform on the level fans expect of him. The center of the park was overwhelmed against Juventus, the intensity of the game seems like it got to all the players. Busquets has long been a rock in the midfield, but even he looks like he needs motivation, enduring his worst season to date. They lack depth and a true successor to Xavi. Overall, the way they have been outfought this season suggests that they were struggling for motivation and self belief.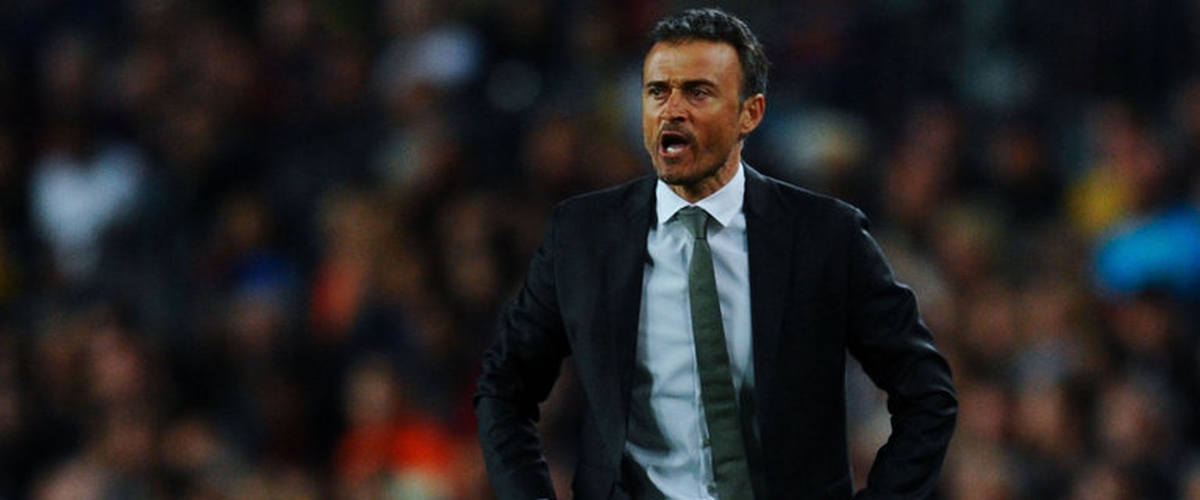 La Masia running dry
Youth development has always been an integral part of the Barcelona system. So many of their club legends, have trained in the famed La Masia academy. However, in recent times, the academy has not produced a world class gem. The team used to be full of La Masia alumni, the only recent graduate to have broken into the team has been Sergi Roberto.
The side used to have such good chemistry under Guardiola because they had all been trained in the "Barcelona Way" and they were all familiar with the system. The absence of youth stars in recent years has lead to Enrique spending exorbitant amounts on other players, leading to a loss of identity. Barcelona never used to compete financially with other clubs, but the failure of their youth academy has forced their hand. Stars like Munir have been sent out on loan, rather than being developed at the club.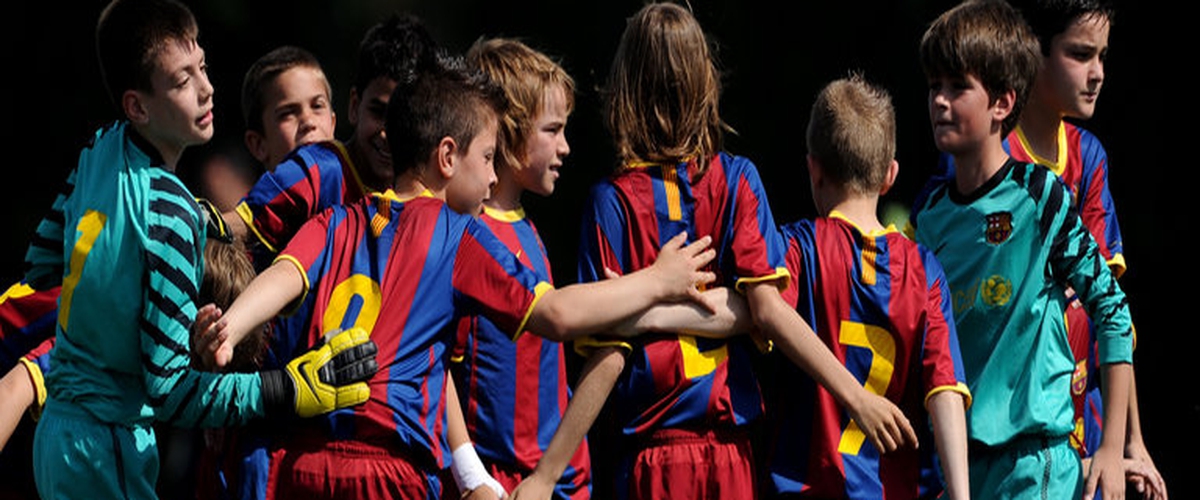 Loss of Tactical Superiority
There was a brief period of time under Guardiola when Barcelona looked unbeatable. They were superior in all areas of the field and tactically were drilled perfectly. However, recent debacles in the Champions League suggest they have lost this superiority. Their famed 'tiki-taka' system is outdated and teams have figured out how to beat the Catalans. Luis Enrique has had to resort to numerous tactical changes, where he has switched between the 4-3-3 and 3-4-3. This has lead to uncertainty in the ranks and a loss of their DNA.
The loss of their DNA has turned Barcelona from 'mes que un club' to just like every other club.
The Total Football tactics inspired by Johan Cruyff appear to be insufficient for the modern game. Modern managers like Conte, Tuchel and Klopp have created new innovations, and Barcelona have not adapted to the new style of football.
All in all, a number of different factors have contributed to the recent demise of FC Barcelona. Most strikingly, an identity crisis, where they have lost their DNA has lead them down the wrong path. Gone are they days when Barcelona relied on their academy, today they spend money like every other club.
Perhaps a new manager, maybe one not endorsed in the clubs philosophy is what's needed to rejuvenate the Spanish Giants. Comment down below your opinion and Like and Subscribe if you enjoyed the content.
-Zorawar