Dirty Dozen: A Butch Jones Memoriam.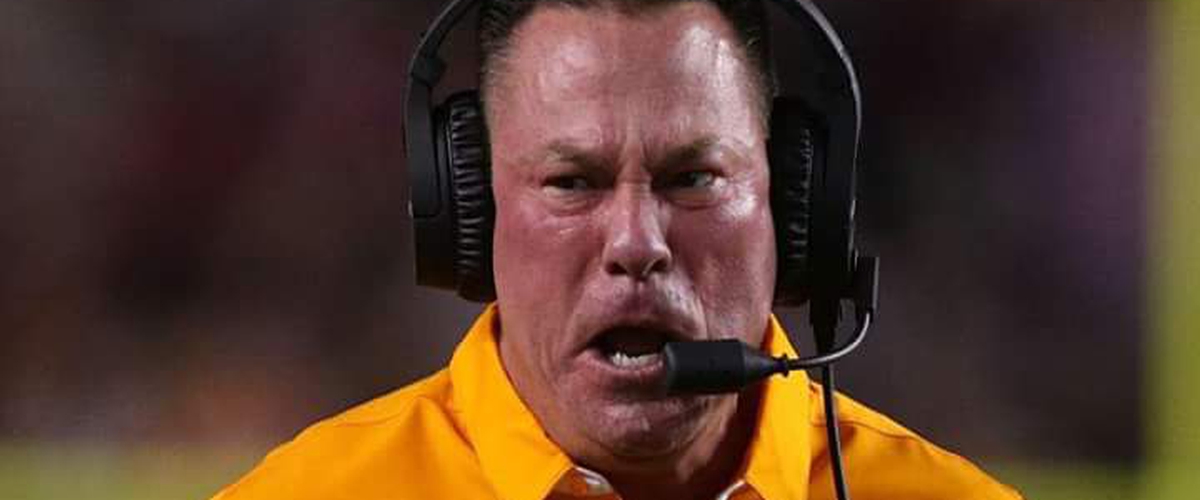 This week's edition of the Dirty Dozen would like to reflect on the memorable career of Butch Jones at Tennessee. Umm; not really, but the shoe did finally drop on him following the 17-50 pasting that the (not) volunteers took from former Dirty Dozen member, Missouri. That moves up Arkansas' Bret Bielema and Nebraska's Mike Riley up one chair in the Dirty Dozen Coaching Academy. By the way, was that a shoe or brick that dropped on Butch Jones?
This past weekend's events put Tennessee; (not volunteers), knee deep into the list at #8 after a week long hiatus. They join three other teams from the 'Best conference in America'. The ACC-pui is just behind with three teams thanks to Pitty returning after allowing fellow long time,Dirty Dozen resident, North Carolina to double their win total at Pittsburgh.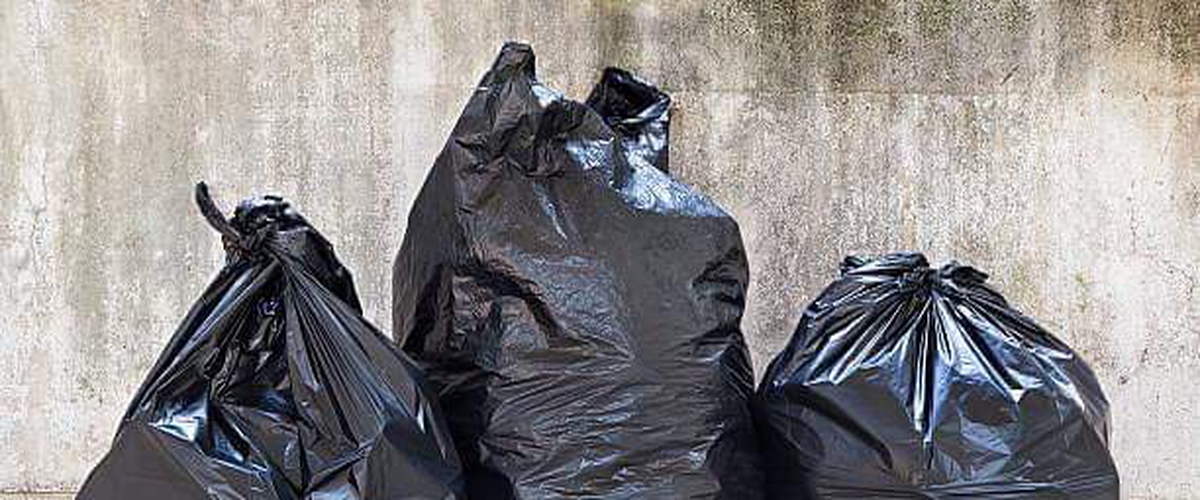 So, without further adieu, and with no apology, here is this week's Dirty Dozen.
Oh; and don't miss the Dirty Dozen Wayoff Prediction Show at the end of the list.
12 Vanderbust (4-6)
Got blue grassed by Kentucky; 21-44. Host Missouri this week.
11 Dook (4-6)
They were drilled by Army; 16-21. Host the Wramblin' Wreck this week.
10 The Fighting Bret Bielemas (4-6)
Lost to LSU; 10-33. Mississippi State at home next.
9 Floorida (3-6)
Lost to another ex-Florida head coach and South Carolina; 20-28. They host mighty UAB in another crucial SEC November grudge match.
8 Tennessee (4-6)
Lost to Missouri and a head coach, 17-50. LSU comes to Knoxville to begin another new era.
7 The Fighting Mike Rileys (4-6)
Minnesota rowed the boat right over Nebraska; 21-54. A trip to Happy Valley is just what the doctor ordered.
*Halftime Report*
Five Garbage Bag Medallions will be awarded this week...
-Notre Dame gets one for keeping it within 33 to Miami.
-Georgia earns one for soiling their sheets at Auburn.
-Michigan State gets the one that Ohio State earned last week.
Two more medallions go to both the Syracuse and Wake Forest defenses after the Deacons 64-43 win. Wake Forest gave up 38 points by halftime. Syracuse did that two better by giving up 40 second half points.
6 North Carolina (2-8)
They Tar Heeled Pitt again; 34-31. Can they negotiate Western Carolina at home?
5 Pitty (4-6)
Losing to the one win Tarred Heels at home may never get them off this list. They travel to Virginia Tech this week; (good luck with that.)
4 Illin ois (2-8)
Hoosier daddy; 14-24. Rewarded with a trip to Ohio State.
3 Kansas (Is it basketball season yet?) (1-9)
Lost to Texas; 27-42. Gets a Sooner Boomer this week.
2 Oregano State (1-9)
Lost to Arizona; 28-49. Host Arizona State this week.
1 Baylored (1-9)
Baylor ties Kansas for a third Dumpster Fire Award. They entertain Iowa State next.
The Dirty Dozen Wayoff Show.
The committee just left to return to their back alleys and cardboard boxes to leave this week's wayoff predictions, among other things.
4th Illinois
3rd Kansas
2nd Oregon State
1st Baylor