Chelsea vs. Manchester United Aftermath.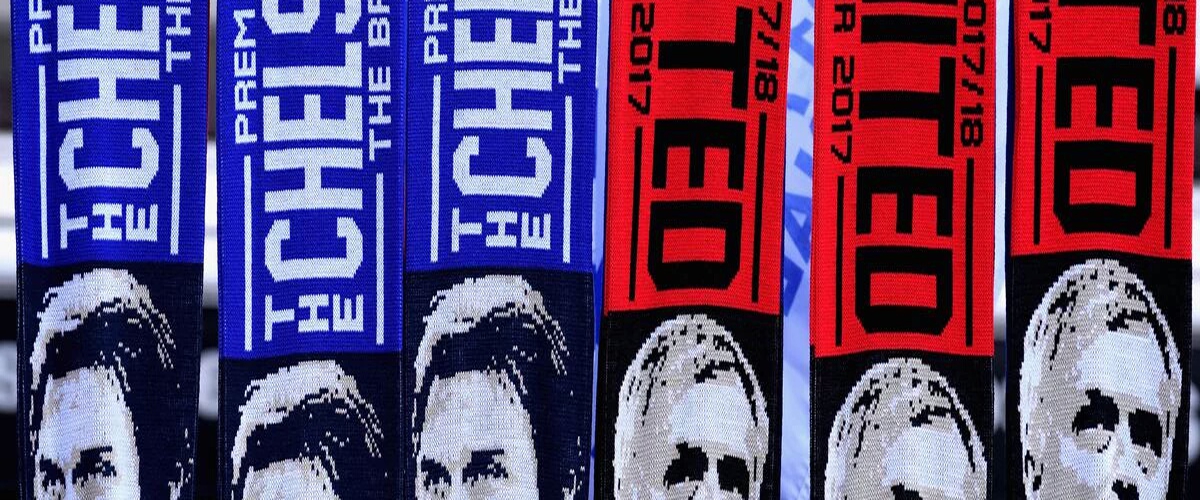 There seemed to be an anchor hanging around the necks of Chelsea the entire season. The slow start to the Premier League season, the injuries and the manager's unhappiness with the summer signings bothered the defending champions. This past week certainly was no bargain with the 3-0 drubbing by Roma in the Champions League and a rumored bust up with David Luiz and manager, Antonio Conte.
Through all of that, Chelsea reached deep within and put out perhaps their best display so far this season, defeating Manchester United 1-0 at Stamford Bridge. The win moved the Blues to within a point of second place, United and third place, Tottenham. Meanwhile, Manchester United fell eight points behind Manchester City.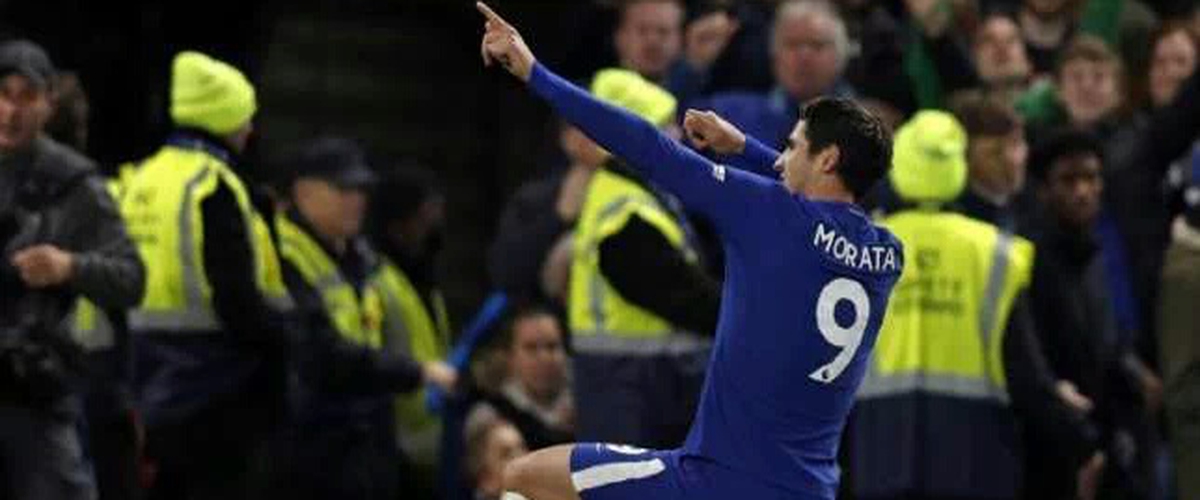 It was a wide open, end to end game through the first half. United defender, Phil Jones was fortunate that his own goal was disallowed due to a sketchy Alvaro Morata foul. Both sides went into the locker room at the half scoreless.
Chelsea got the game winner at the 55th minute on a Morata header off of a Cesar Azpilicueta cross past United goalkeeper, David de Gea. Azpilicueta has assisted Morata for the fifth time, most in the Premier League.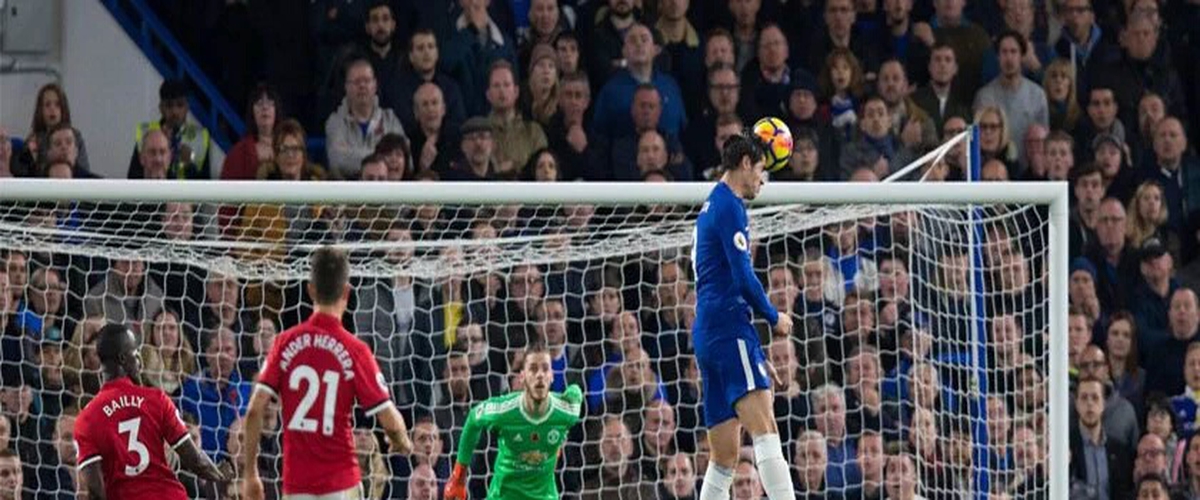 The Blues remained positive afterwards, looking more likely to get a second goal than United scoring at all. Tiemoue Bakayoko had a couple of chances that he couldn't wrap his foot around. Morata and Eden Hazard continued to apply pressure on United. Cesc Fabregas had six opportunities to score.
Manchester United had some chances after the Chelsea goal. Marcus Rashford just missed on a couple of occasions and Marouane Fellaini forced Chelsea's goalkeeper, Thibault Courtois a difficult save late. Romelu Lukaku continued his recent slump, registering only two shots.
*Mourinho's tactics to be questioned again.
You couldn't classify this game as 'parking the bus', but United was cautious yet again throughout this match. United has only one goal and six on target shots in their past three road games.
*Mourinho/Conte spat.
It wouldn't be the Jose Mourinho we know without a spat with an opposing, contending manager. This one has roots to last year when Mourinho stated he did it better than Conte at Chelsea. They went back and forth during the week. Mourinho waited at the end of the tunnel before the match, showing Conte his territory. A less than enthusiastic handshake and no eye followed when Conte came out. When the final whistle blew, Conte pounded his chest and revved up the crowd as he went out on the pitch, forgetting the parting handshake with Mourinho. Maybe Conte was showing Mourinho that the Stamford Bridge pitch is now his territory.
*The David Luiz situation.
The clouds haven't lifted entirely for Conte and Chelsea after this big win. It seems the reoccurring soap opera that follows Chelsea is alive and well; with the current villain, David Luiz. Luiz was kept on the bench Sunday following a rumored bust up at the training facility this week. Conte has admitted that he favors Andreas Christensen over Luiz, so it appears that Luiz's second stint with Chelsea is about to end.
*Alvaro Morata's £65 million tag > than Romelu Lukaku's £90 million.
At least for Sunday. Both players could have worn each teams jerseys to start this season. Lukaku had a sizzling start, but has fallen off a cliff during the past month. Morata has fought off injury and making up some of the production lost from the departure of Diego Costa.
*Other Bits
Chelsea's N'Golo Kante won the ball 11 times, Sunday and was reunited with Danny Drinkwater late in the match.
United gave Cesc Fabregas plenty of room and took advantage with six scoring opportunities.
This was Mourinho's third consecutive loss at Stamford Bridge.
United host Newcastle and Chelsea travels to West Bromwich, November 18.