Six Non-playoff Bowl Games to Watch.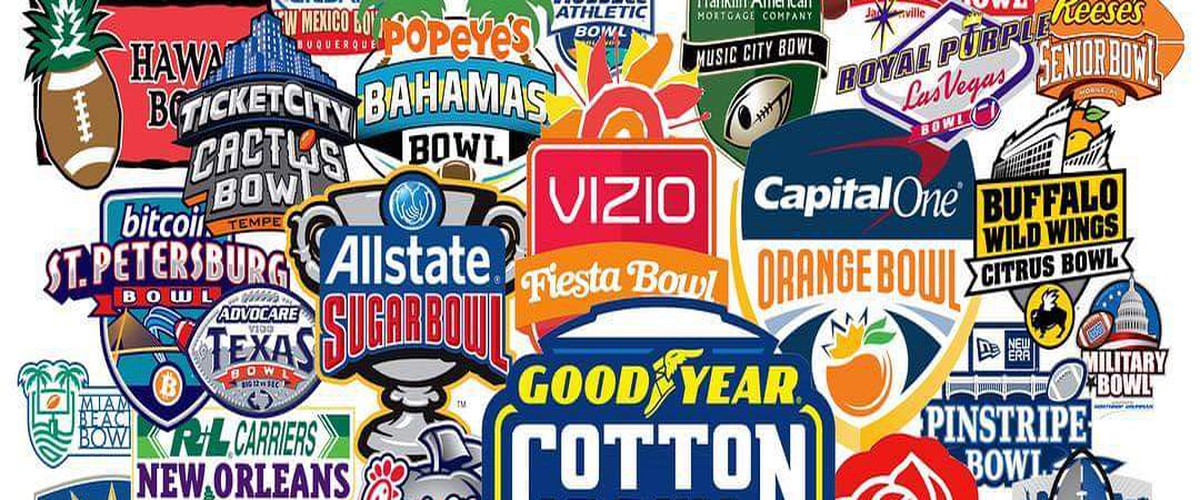 'Tis the season once again. The plethora of bowl games are underway and; personally, the beverages and popcorn are ready. There is nothing like the annual Idaho Potato Bowl game; and who isn't looking forward to the Bad Boy Motors Gasparilla Bowl or the Cheribundi Tart Cherry Boca Raton Bowl? Some of the best games of the year could come from any of these non-descript bowl games.
I have picked out six bowl games that are not playoff games that could be competitive, close ball games. All six involve ranked teams and many of them were in playoff contention at one point of the season. Besides, the two playoff games will be talked about at a nauseating clip.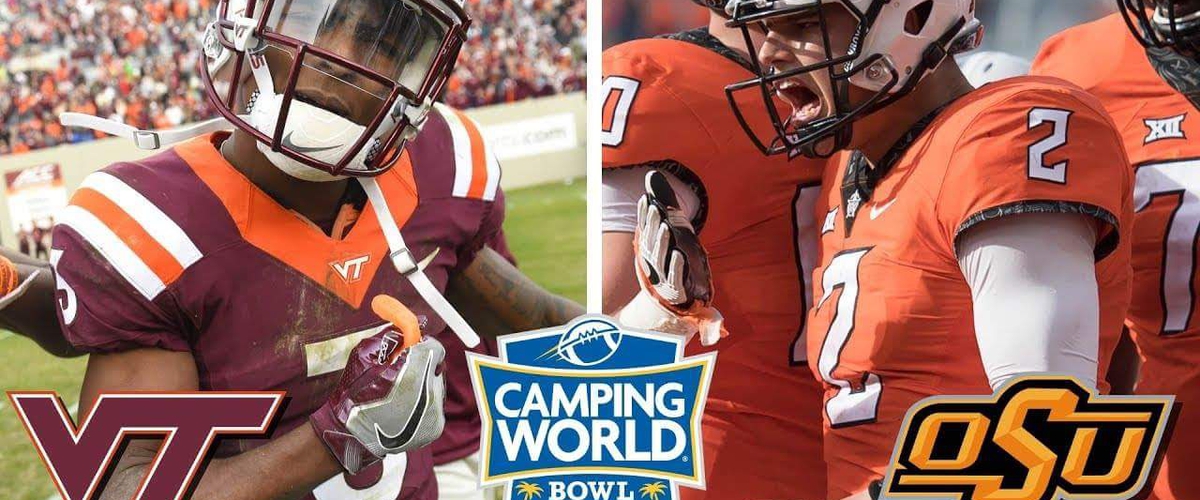 Camping World Bowl.
#22 Virginia Tech (9-3) vs #19 Oklahoma State (9-3)
December 28
5:15 / ESPN
This bowl has gone through many name changes over the years since its inception in 1990. The former Tangerine, Blockbuster, Champs Sports, Russell Athletic and a million others is now in the second year of the Camping World Bowl. Let's hope everyone can watch this game instead of a Camping World sign blocking it.
The Hokies are a defensive oriented team, but has struggled in the month of November. After two straight losses to Miami and Georgia Tech, they needed a goal line stand to beat Pitt and had their hands full getting past Virginia. Quarterback, Josh Jackson has had a fine first year leading the Hokies.
Oklahoma State was contending for a playoff spot through a good part of this year and sport the best passing offense in the land. Quarterback, Mason Rudolph with running back, Justice Hill and receiver, James Washington usually have been a lethal combination. However, the Pokes had a rough go in November, losing two of its last four games; (Oklahoma, Kansas State).
This game may have the highest potential of the six for a blowout.
Oklahoma State; 38-20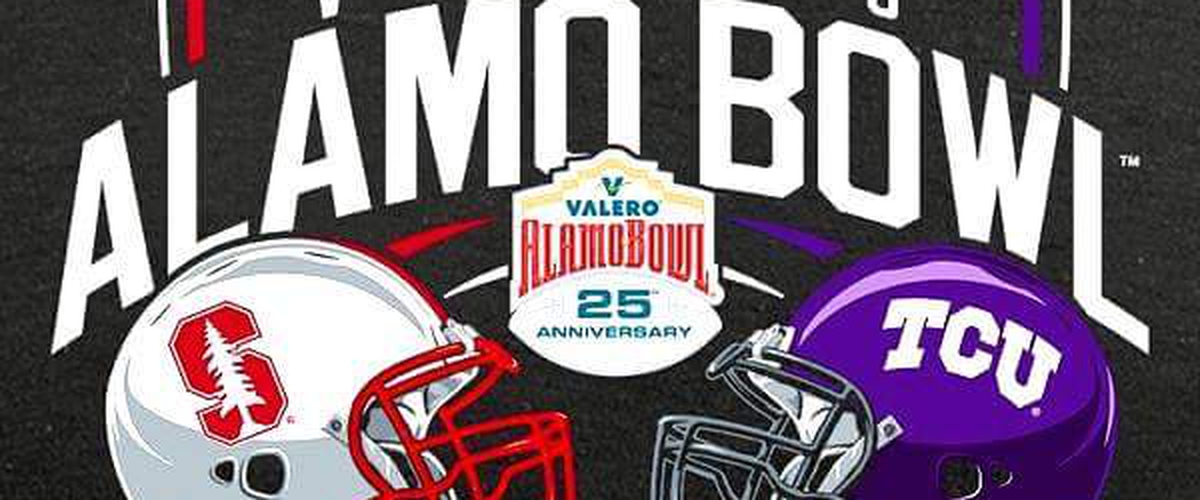 Alamo Bowl
#13 Stanford (9-4) vs #15 TCU (10-3)
December 28
9:00 / ESPN
The Horned Frogs take a trip down I-35 from Fort Worth to face Bryce Love and the Stanford Cardinal. TCU was a bonafide playoff contender until Oklahoma got in the way. The Frogs have the top defense in the Big 12, led by Mat Boesen's 11.5 sacks. They have a hot and cold offense though. Help may come in the possibility of running back, Darius Anderson returning from a foot injury. He and Kyle Hicks; along with quarterback, Kenny Hill must win the possession battle in the Alamodome.
Stanford is very similar to TCU in that they also have a decent defense. They had three big wins to win the PAC 12 North before losing to USC in the title game. Running back, Bryce Love was in New York to watch Baker Mayfield take the Heisman, and for good reason. His 1973 rushing yards was second in the country along with 17 touchdowns.
This game will boil down to ball control. TCU must contain Love and has to have the good Kenny Hill the entire game.
Stanford 30-27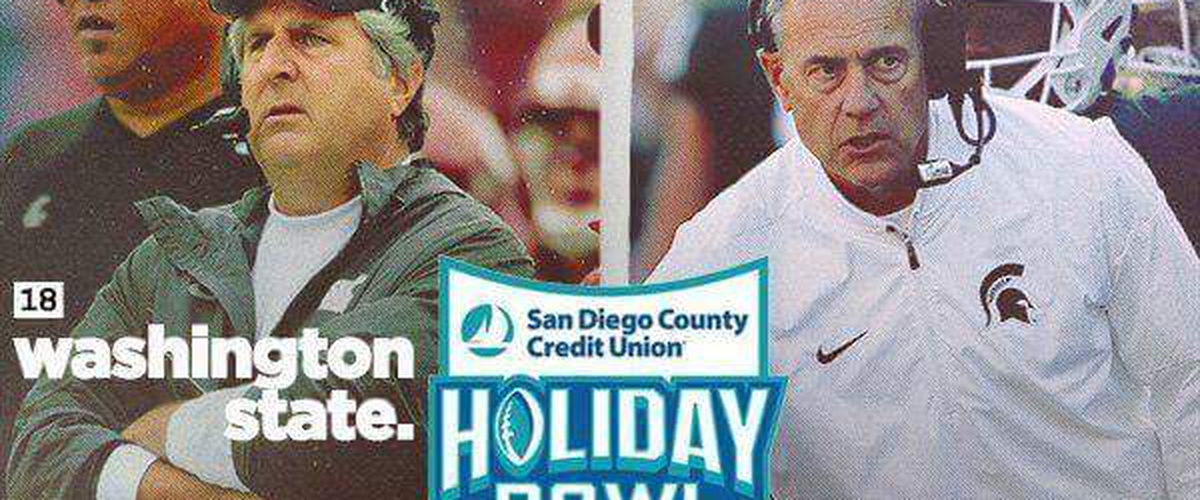 Holiday Bowl
#16 Michigan State (9-3) vs #18 Washington State (9-3)
December 28
9:00 / FS1
A potential traditional Rose Bowl matchup moves a bit further south in San Diego featuring a Washington State team that fell short of expectations against an upstart Michigan State squad.
Michigan State has been one of the biggest comeback stories of 2017, coming off of a nine loss season. Since their loss to Northwestern, the Spartans had a big win against Penn State before getting crushed at Ohio State. They have settled on a quarterback in sophomore, Brian Lewerke and have a tough rushing defense.
You have to wonder whether Washington State wants to play in this game. They had much more ambitious plans entering this year with super hyped quarterback, Luke Falk and Mike Leach's Air Raid offense. Washington ran them out of the Apple Cup and both Falk and Leach seemed to have minor meltdowns on a couple of occasions this year.
A big part of the Air Raid offense is the reliance on mesh routes to cross up the opposing coverage, producing short pass opportunities. Michigan State had trouble when Northwestern did this to them in their overtime loss. The Cougars will be without their two top receivers in Tavares Martin and Isaiah Johnson-Mack; but they have seven other players that have caught at least 24 passes.
This is a tough game to get a handle on. I believe the Spartans will have the mental edge and more want to.
Michigan State; 33-28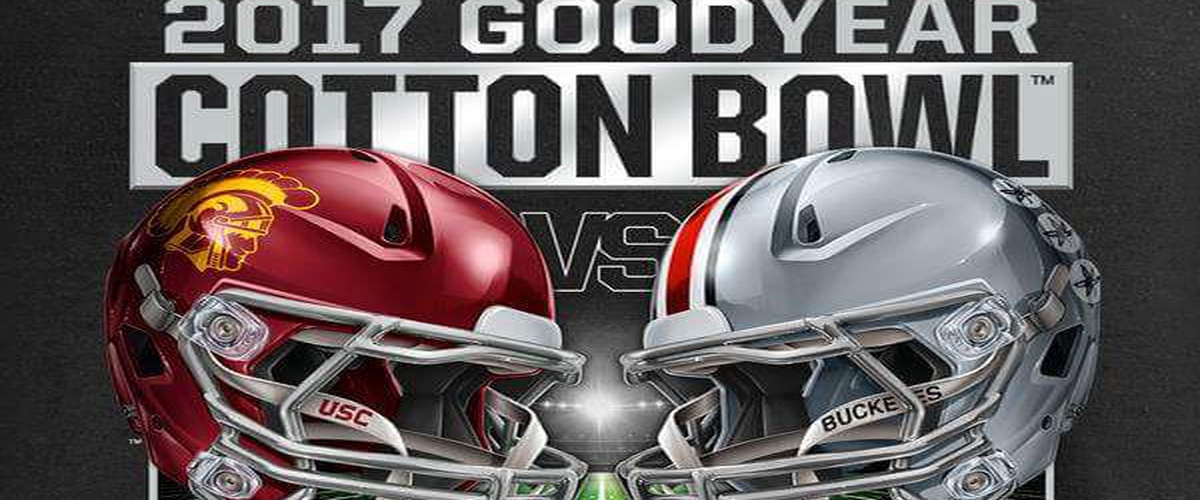 Cotton Bowl
#5 Ohio State (10-2) vs #8 USC (10-2)
December 29
8:30 / ESPN
A matchup of two programs who have combined for seven Heisman Trophy winners and 18 national titles. Both of these teams had some buzz over the summer for playoff possibilities. USC and quarterback, Sam Darnold were uber hyped but still won the PAC 12. Alabama just edged out Ohio State for the fourth playoff spot. A 31 point loss to Iowa in early November destroyed the Buckeyes chances.
It's the second year in a row that the Trojans will meet the Big Ten Champions; defeating Penn State last year. Darnold could become the first USC quarterback to hit the 4,000 passing yard mark in a season; needing 213 yards to do it. The Trojans have been plagued with turnovers this year and; of course, need to clean that up.
Ohio State is the only team ranked in the top ten in both total offense; (523.6 ypg) and total defense; (292.3 ypg). They also are the only team to average over 250 yards in passing and rushing a game. Quarterback, J.T. Barrett is eighth in passing efficiency with a steadily improving offensive line. They will face a Trojan defense who leads the nation in sacks with 43.
This game should be decided on who makes the fewest mistakes. Edge, Buckeyes.
Ohio State; 41-34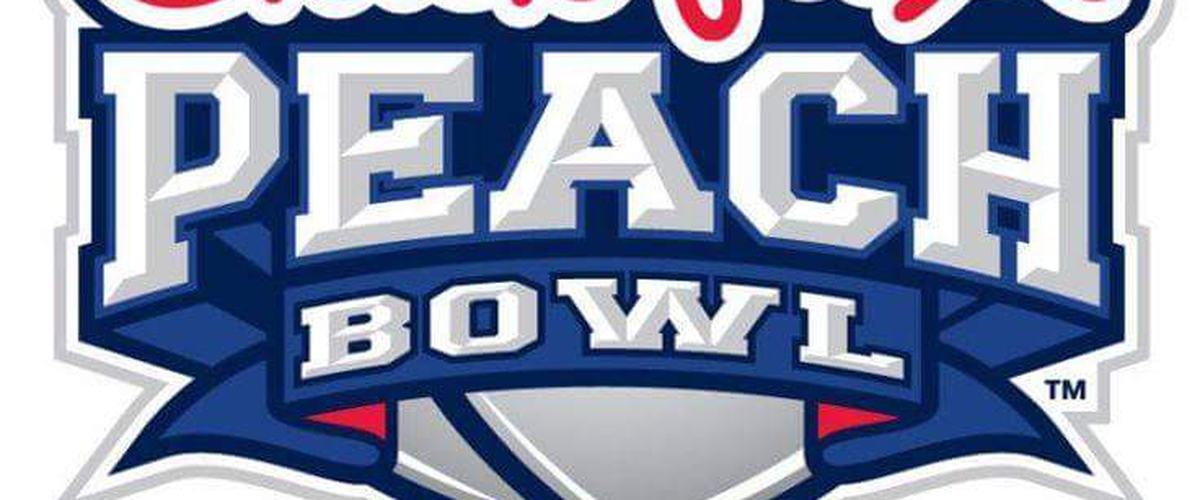 Peach Bowl
#7 Auburn (10-3) vs #12 Central Florida (12-0)
January 1
12:30 / ESPN
Shots have been fired across the bow already as Central Florida's running back, Adrian Killins wondered out loud that the SEC teams have no speed. It so happens that their opposition is a SEC team that was one win away from winning the conference and a playoff spot. Some fuel to the fire as the only unbeaten team showing some swagger before this matchup.
It has been a Cinderella story out of Orlando. Many believe the Knights deserved a playoff spot. They lead the nation in scoring; (49.4 ppg), and fifth in total offense; (540.4 ypg). How will they respond to their strongest test of the year and the departure of their head coach, Scott Frost?
Auburn has question marks going into this game. They were the rebound team in the SEC; beating Alabama then falling short in the SEC title game to Georgia. How is running back, Kerryon Johnson's shoulder? If he can't go, then they will have to rely on Kam Martin, Eli Stove and Mark Willis to tote the rock. Quarterback, Jarrett Stidham had a great season with his 17 touchdowns and only four picks.
Will Auburn match the intensity that UCF will certainly bring? A good start will be crucial for the Tigers. I think Auburn has too much.
Auburn; 41-27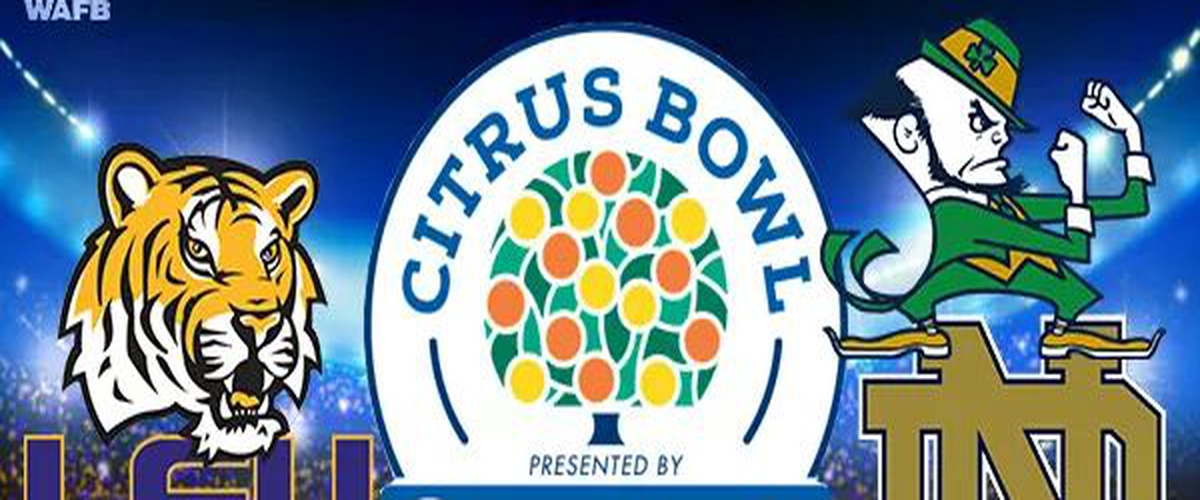 Citrus Bowl
#14 Notre Dame (9-3) vs #17 LSU (9-3)
January 1
1:00 / ABC
This is a rematch of the 2014 Music City Bowl with both teams doing a Jekyll and Hyde. LSU early in the year with losses to Mississippi State and Troy. Since their loss to Alabama, the Tigers have ripped off three convincing wins in a row.
The Irish were serious playoff contenders through much of the season, only losing by a point early to Georgia. They have lost two of their last five however, including a 41-8 loss to Miami.
LSU looks to be on the upswing. The Irish, not so much.
LSU; 23-17
Those are my six must watch bowl games. Even though these games have no playoff implications or championships involved, I have always been in the camp of more football the better. So, excuse me as I indulge in some Tart Cherry Bowl action.