The Swans are singing for Big Ben.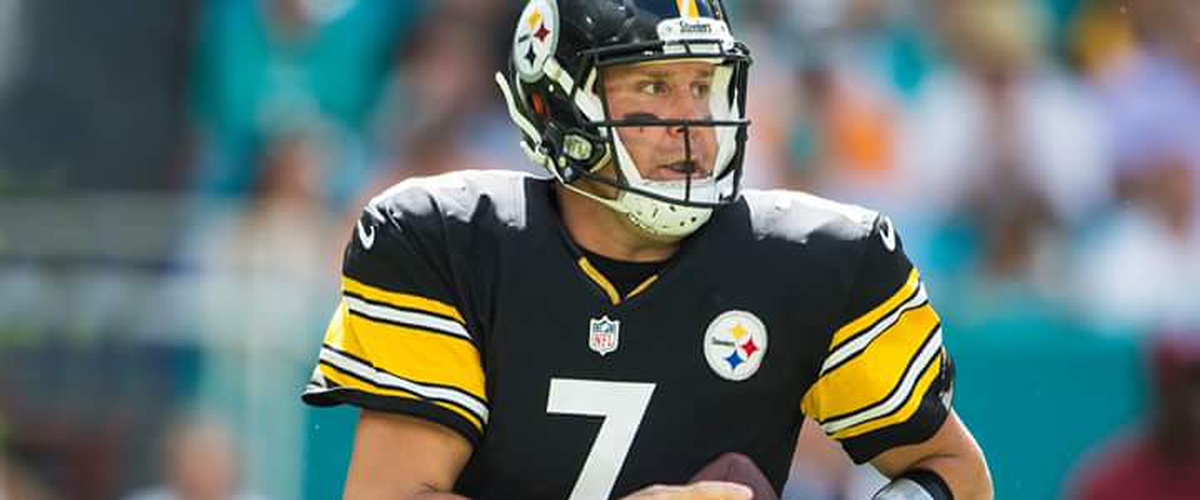 "If you are thinking about retiring; you've already retired."
That was a quote from the legendary head coach of the Pittsburgh Steelers; Chuck Noll. 'The Emperor', as Noll was affectionately nicknamed, was the main architect of building one of the top franchises in sport, let alone football. His head coaching tenure that ran from 1969 to 1991, includes nine division titles and four Super Bowl victories. Noll had Pittsburghs' first Hall of Fame quarterback; Terry Bradshaw, through most of his tenure.
The Steelers' second Hall of Fame quarterback is currently playing right now. Ben Roethlisberger will have a bust in Canton, Ohio one day. He has led the Steelers to six division titles, three AFC conference titles and two Super Bowl victories. He ranks in the top ten in many all time passing categories, and has compiled a 126-62 record. He; along with Bradshaw, will be debated by Steeler and NFL fans as the best Steeler quarterback ever.
Father time takes its toll on everyone, and Roethlisberger is no exception. 35 years old is getting over the hill to quarterback in this league; especially one who has been dinged up on numerous occasions over his 14 year career. He hinted on a Pittsburgh sports radio station about retirement following the end of the 2015 season. The fans and the local sports media never really let that go since. He gets asked about his feelings on retiring occasionally and his response has been to wait until after the season.
" Maybe I don't have it anymore. "
That was Roethlisbergers' answer to reporters following one of the worst outings of his career. He had a career high, five interceptions in the Steelers' loss to Jacksonville this past Sunday. His dismal quarterback rating of 37.8 for that game exemplified the awkward throws and throwing into double and triple coverage. Some assume that Roethlisberger is growing increasingly tired of the constant soap opera the Steelers have become in recent years. He really hasn't been the same quarterback this year. Whatever it is, a weak outing against the undefeated Kansas City Chiefs this week will intensify the doubt of his abilities.
Personally, I think this is Big Bens' final year. He should be remembered as a great quarterback and not for his alleged aggressions several years back. He has a family now and its clearly obvious he is thinking about his long term health. Ben has accomplished enough.