Tale of two halves could translate for Titans
For the Tennessee Titans on Sunday, it was an obvious tale of two halves. After a slow, unproductive start, the team fired on all cylinders in the second half en-route to a 37-16 win.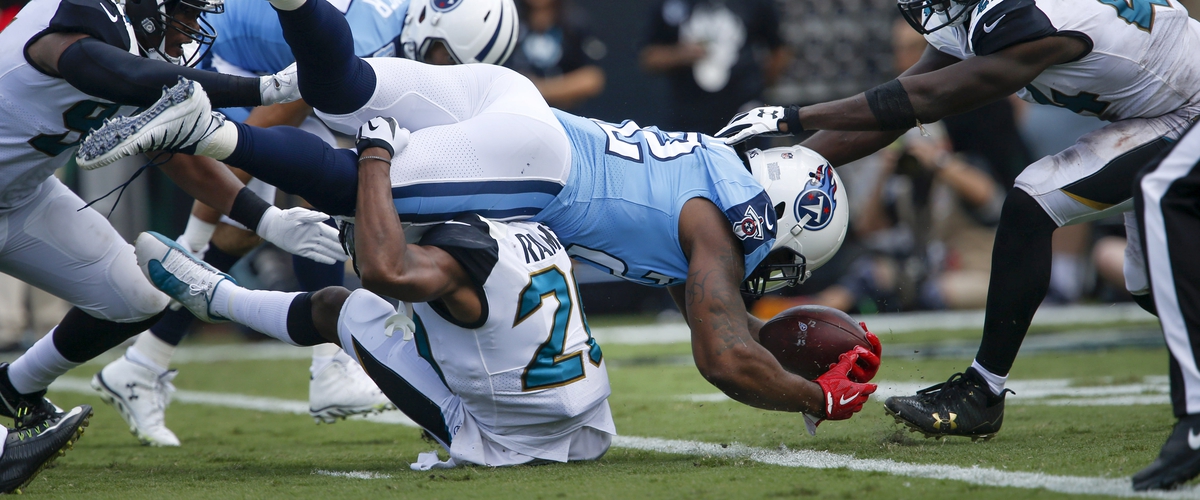 The defense came out with key turnovers and consistent pressure on Blake Bortles, forcing him to beat them with his arm. Adoree Jackson also set the tone in the middle of the third quarter on special teams with a 46 yard punt return that led to a Derrick Henry touchdown. That is why Jackson was a first round pick and illustrates what separates those first 32 selections from the rest of the pack. It's that potential talent at the NFL level evaluators see in guys like Jackson.
While the punt was obvious, Jackson is also showing great coverage skills. He's there on every play, close to the receivers and he's making his tackles. It's only a matter of time until he starts making plays on the ball and those tackles turn into turnovers. He's improving every game and making Jon Robinson look good for the selection.
Offensively, Marcus Mariota turned a slow start around by leaning on his go-to Delanie Walker. It's no coincidence the passing game showed improvement once the running game improved. DeMarco Murray's sluggish preseason has carried over into the regular season but at least we know why. The hamstring injury has lingered and the team plans to take it day-to-day with him.
In the meantime, Derrick Henry took over for Murray and looked explosive, totaling his highest rushing total as a pro with 92 yards on the ground, adding a touchdown. Expect Henry to see more time and carry more of the load regardless if Murray plays. Hamstrings for skilled positions like running back can be tricky to deal with and the team won't want to risk turning a strain into something worse.
Another more subtle potential obstacle which was overcome on Sunday was Mariota's play given what happened at EverBank Field. That was where Mariota suffered his broken leg, forcing him into an offseason of rehab. It had to be nice going back to the scene of the injury and coming out with a win and health instead of on crutches.
The Titans need to feed off that second-half performance and use it as a confidence builder of what they can do each week. With Henry, Mariota, and Walker coming away with renewed confidence, that shouldn't be an issue.