My NBA Awards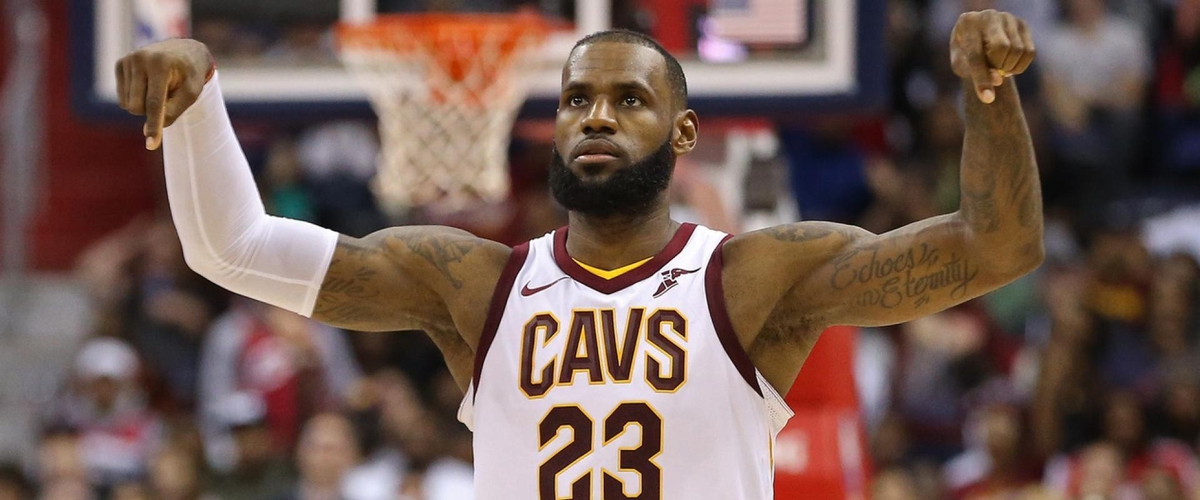 It's that time of the year. The regular season is about over, and the great debates over who wins what award come up. We're going to hear about the MVP, Coach of the Year, and Rookie of the Year debates for God knows how long. But here are my awards from MVP to the All-NBA Defense team.
ALL-NBA FIRST TEAM:
James Harden (G) (Houston Rockets)
Russell Westbrook (G) (Oklahoma City Thunder)
Giannis Antetokoumpo (F) (Milwaukee Bucks)
LeBron James (F) (Cleveland Cavaliers)
Anthony Davis (C) (New Orleans Pelicans)
These were my first team choices, and they didn't take much thought. When you evaluate some of the star players in league and all the injuries that have faced them, these guys have been the five best players in my opinion. I would really like to put Damian Lillard on the FIrst Team, but with only two guard spots there is no way I could put him ahead of Harden and Westbrook, who quietly averaged a near-triple double again this season. I'd also like to note that I counted Anthony Davis as a center in this list, which could very well be how the media votes for him to get him a first team spot.
ALL-NBA SECOND TEAM:
Damian Lillard (G) (Portland Trail Blazers)
Victor Oladipo (G) (Indiana Pacers)
Kevin Durant (F) (Golden State Warriors)
LaMarcus Aldridge (F) (San Antonio Spurs)
Karl-Anthony Towns (C) (Minnesota Timberwolves)
This team was a little tougher to make. Oladipo, Lillard, and Durant were obvious second teamers at least. I thought Aldridge performed well enough this season and helped will his Spurs into the playoffs without Leonard. I picked Towns over Embiid and Gobert based off number of games played. Towns has not missed a game this season, and I felt that should put him up into the second team over two guys that have played great, but in a slightly smaller sample size.
ALL-NBA THIRD TEAM:
DeMar DeRozan (G) (Toronto Raptors)
Bradley Beal (G) (Washington Wizards)
Ben Simmons (F) (Philadelphia 76ers)
Paul George (F) (Oklahoma City Thunder)
Joel Embiid (C) (Philadelphia 76ers)
A rookie on an All-NBA team?? Yeah, I think so. With Anthony Davis being counted as a center, and injuries to guys like Kristaps Porzingus mid-season and Gordon Hayward at the start of the season, the forward positions really opened up this year. Everyone in this group is well-deserving, but this team could really be up for debate. I really have no clue how the media will vote for the third team.
ALL-DEFENSE FIRST TEAM:
Victor Oladipo (G) (Indiana Pacers)
Jaylen Brown (G) (Boston Celtics)
Giannis Antetokoumpo (F) (Milwaukee Bucks)
Anthony Davis (F) (New Orleans Pelicans)
Rudy Gobert (C) (Utah Jazz)
This was another team that takes some thought and debate. Gobert may be a little controversial, having only played 55 games this season. When you watch him play though, it's clear he's the best rim protector in the NBA. He helps make the Jazz a great team defensively. It's also worth noting that Jaylen Brown played most of the season as a shooting guard, hence why I have him listed as a guard in this list. I figured this made since in a year that was particularly weak in guard defense, especially when you consider the injuries to Patrick Beverly and Jimmy Butler.
ALL-DEFENSE SECOND TEAM:
Kyle Lowry (G) (Toronto Raptors)
Ricky Rubio (G) (Utah Jazz)
Jayson Tatum (F) (Boston Celtics)
Draymond Green (F) (Golden State Warriors)
Al Horford (C) (Boston Celtics)
This is my second team for defense, which literally could be five completely different guys. A lot of these guys are eye tests on who I thought was tough defensively throughout the year. Lowry is kinda an outlier, but he is alright defensively and is worth some sort of All-NBA recognition. I did think about putting Clint Capela in this list, but he doesn't play real starters minutes, only about 25 minutes a game.
ALL-ROOKIE FIRST TEAM:
Donovan Mitchell (G) (Utah Jazz)
Dennis Smith Jr. (G) (Dallas Mavericks)
Jayson Tatum (F) (Boston Celtics)
Ben Simmons (F) (Philadelphia 76ers)
Lauri Markkanen (F) (Chicago Bulls)
These were just my five best rookies. There were no real outstanding rookie big men to me, so I chose two guards and three forwards for this team.
ALL-ROOKIE SECOND TEAM:
Bogdan Bogdanovic (G) (Sacramento Kings)
De'Aaron Fox (G) (Sacramento Kings)
Josh Jackson (F) (Phoenix Suns)
Kyle Kuzma (F) (Los Angeles Lakers)
John Collins (F) (Atlanta Hawks)
This team was a little tougher to make, but I think these five guys are well deserving of second team honors. Also Jackson is kinda a hybrid between a shooting guard and a small forward, but I listed him as a forward. I really wish I could put OG Anunoby in there, but there just isn't enough spots to do that.
MOST IMPROVED PLAYER: Victor Oladipo (G) (Indiana Pacers)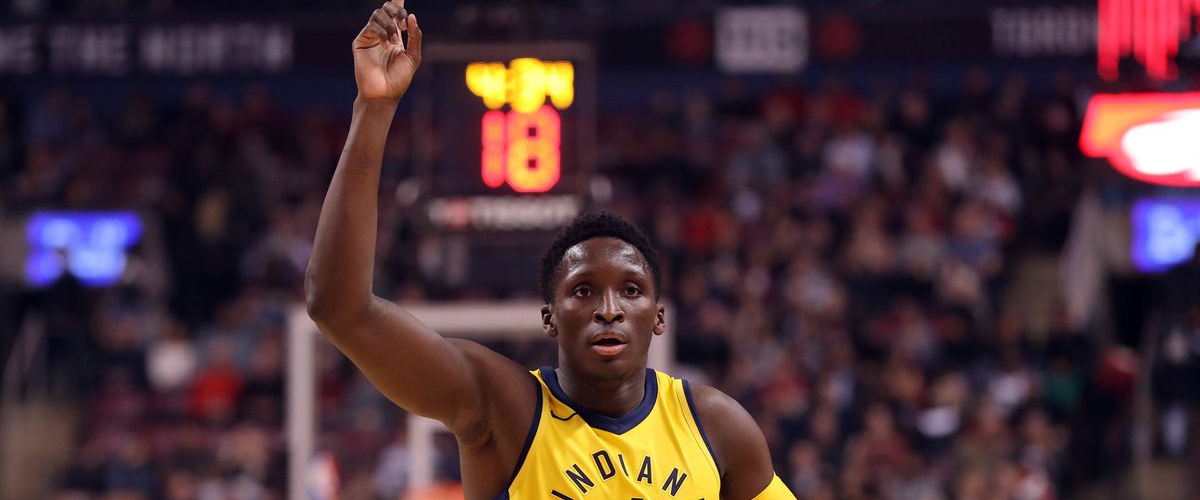 This award is pretty much a dead lock at this point. I honestly wouldn't be surprised if Oladipo wins it unanimously. He had an incredible season this year and proved he is an All-NBA caliber player on both sides of the ball. The only other players I can see maybe getting a vote here or there are Spencer Dinwiddie, Jaylen Brown, and Andre Drummond. But I don't think any of those guys will make it a close race.
ROOKIE OF THE YEAR: Ben Simmons (F) (Philadelphia 76ers)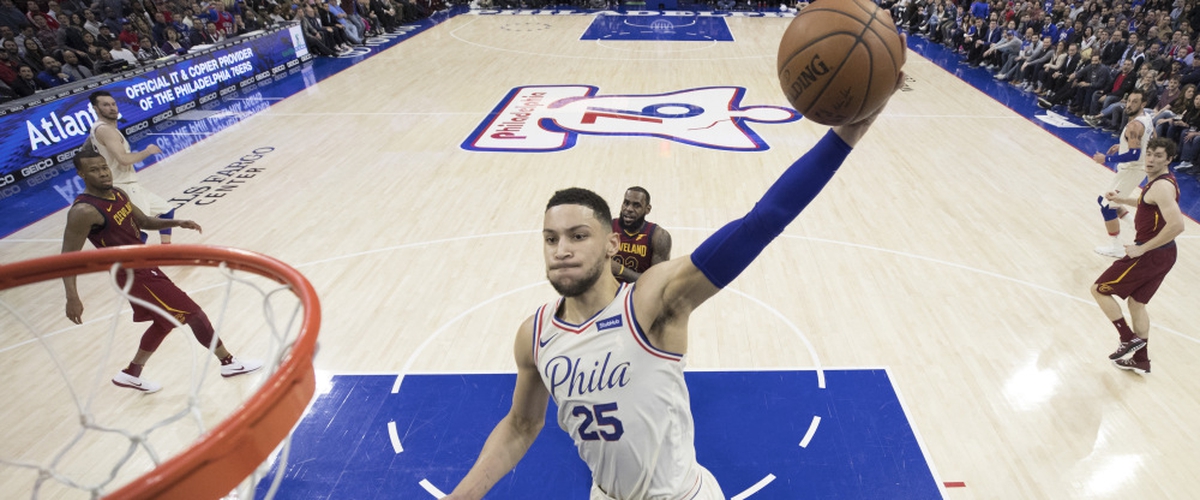 This award is really a two man race. I personally think it should go to Simmons over Donovan Mitchell. Both players played great this season, but this run by the Sixers has been incredible, especially when you consider what they've done without Embiid recently. Also the ability to step up and handle the ball at point as a power forward impressed me. Mitchell is really only a great scorer as of right now. Simmons is not quite as a great of a scorer and shooter, but is much better in nearly every other part of the game in comparison to Mitchell.
DEFENSIVE PLAYER OF THE YEAR: Anthony Davis (F/C) (New Orleans Pelicans)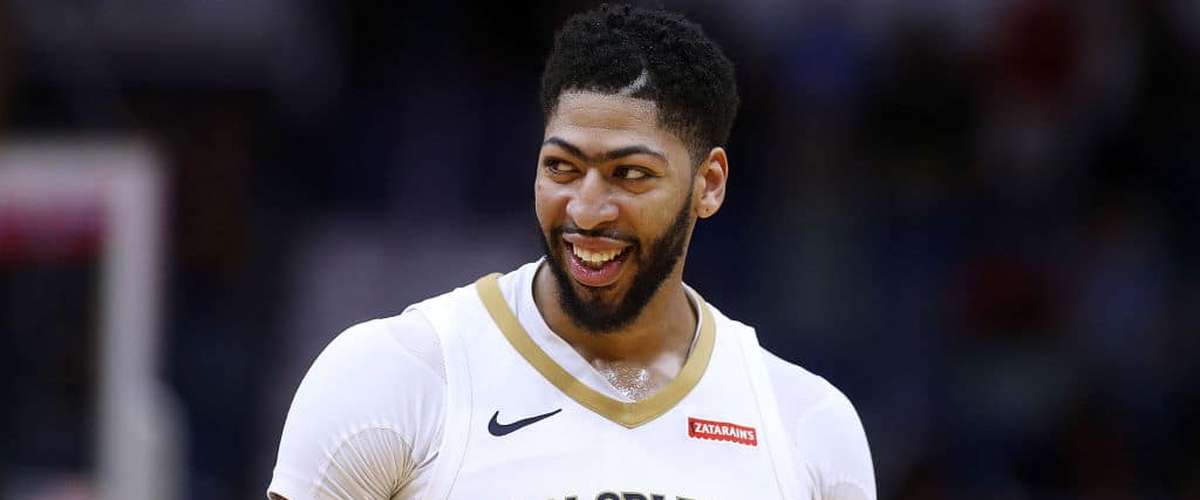 2.4 blocks per game, 1.3 steals per game, and willing your team to the playoffs with an injury to your All-Star teammate. I'd say that type of effort deserves some kind of special recognition. Why not Defensive Player of the Year? The way I see it, Davis just barely wins this award over Giannis and Oladipo. I do think that in a world where Rudy Gobert can play more than 60 games, that he would no doubt be the Defensive Player of the Year. Nonetheless, Davis is well deserving of this honor with his play on the defensive side of the ball this season.
SIXTH MAN OF THE YEAR: Lou Williams (G) (Los Angeles Clippers)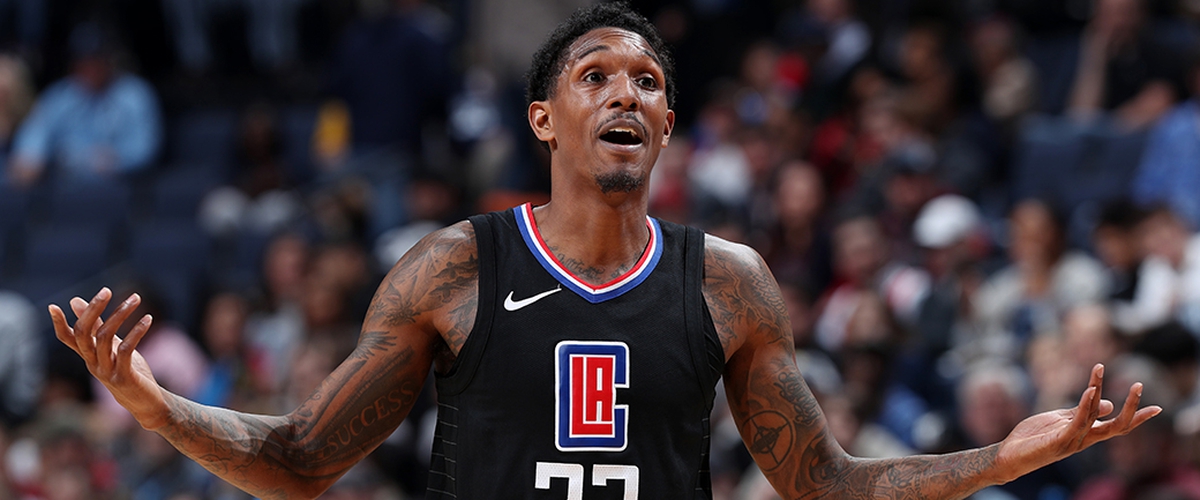 Lou Williams is a no-brainer for this one. Over 22 points per game off the bench is impressive. There are other great bench players like Eric Gordon, but I don't think anyone comes close to Lou Williams this season. You could argue Williams is the best player on his own team. He was upset he didn't make the All-Star team with the season he was having. Williams is another guy that I could see winning an award unanimously.
COACH OF THE YEAR: Quin Snyder (Utah Jazz)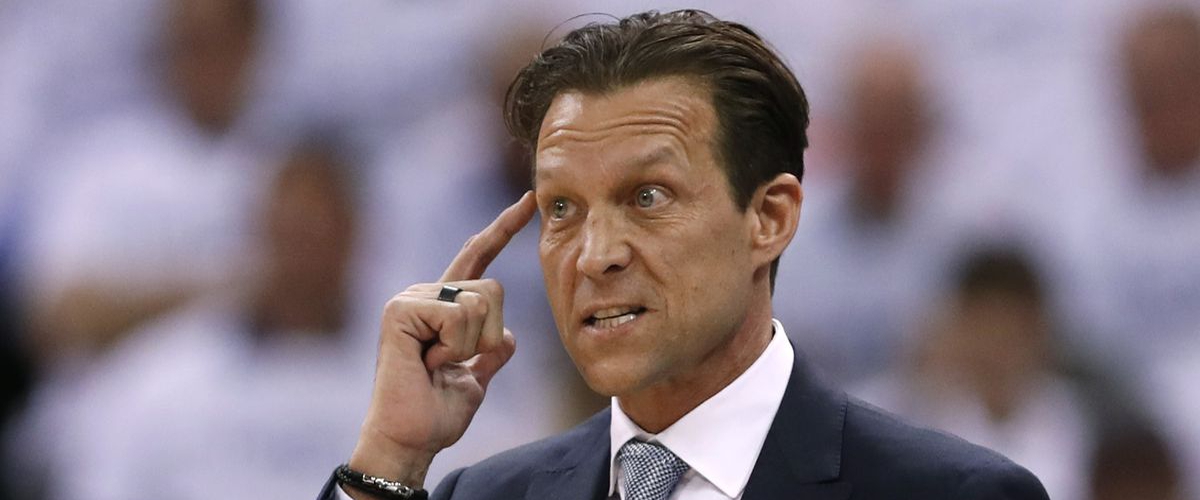 There are four coaches that I really wish I could give this award to, and some would argue there are even more in the race for it. The guy that I think will win the award is Quin Snyder. It's tough to argue against him. He has the Jazz in position to make the playoffs and potentially have home court advantage. He's doing all that without his elite rim protector for a third of the season and after losing Gordon Hayward in free agency.
Brad Stevens is a close second for this award in my opinion. What he did with the Celtics after all those injuries and with such a young lineup, being second in the East is simply incredible. Also it's impressive seeing what Dwayne Casey has done with the Raptors this year. If anything, I thought this Raptors team already hit it's peak and would decline this season. Boy, was I wrong. Brett Brown also deserves some recognition here. I don't think anyone saw this young Sixers team sitting at third in the East. Quite the coaching job from him.
MOST VALUABLE PLAYER: James Harden (G) (Houston Rockets)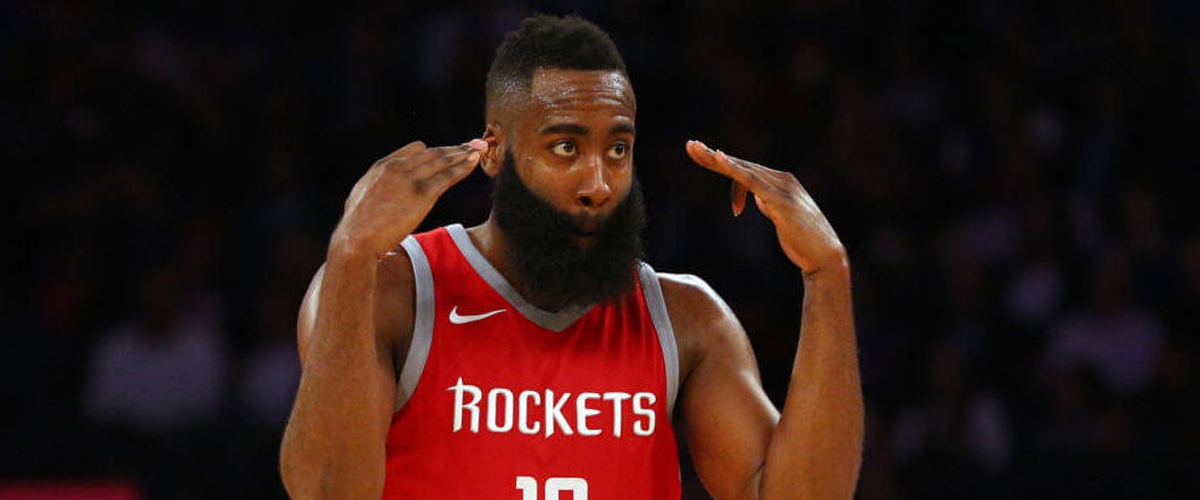 The MVP race has become close between James Harden and LeBron James, but I have James Harden here. More and more people have been jumping on the LeBron James MVP bandwagon, noting that he has outscored, out-rebounded, out-assisted, and has had a high field goal percentage than Harden this season. However, LeBron has played 11 more games than Harden.
Harden has also improved defensively, not that he is outstanding. But he has gotten much better on that side of the ball, and it has shown this season. The Rockets are not only a high powered offensive team, but one of the best defensive teams in the league. I do think it's important to take into consideration how a player plays on both sides of the ball. LeBron has been incredible this season, back his lack of defensive effort might be one of the biggest factors in why I don't see him winning the MVP. I have never seen a player of LeBron's defensive caliber stand there and not rotate or close out on shooters defensively. His lack of defensive effort in the regular season has shown as the Cavaliers are one of the worst defensive teams in the league.
Overall, Harden has led his team to the best record in the NBA, without Chris Paul for much of the season. It's also worth noting that outside of Paul, there really isn't any great star player on the Rockets, just a number of role players who are either good shooters or good defenders. Not saying that team is the same as the Cavs without LeBron and Love, but I do think if you put the Harden on the Cavs that they are still sitting at least at the fourth seed in the weaker Eastern Conference.