NBA Playoffs: First Round Predictions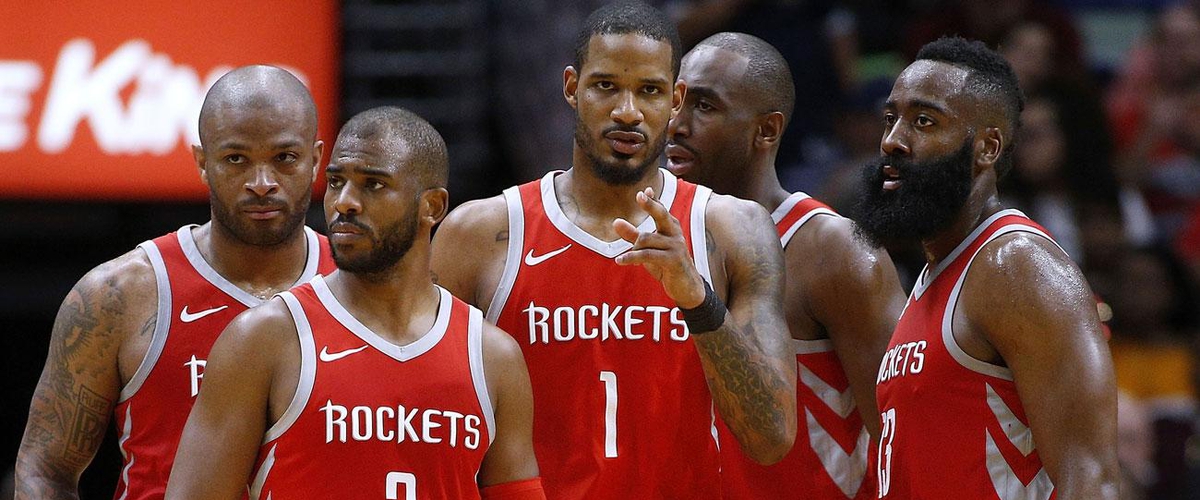 The NBA regular season ended Wednesday night, and the first round playoff matchups are all locked up. Overall, I think people look at he NBA Playoffs as though it has no parity. That may be so. Chances are we'll probably see another Warriors-Cavaliers NBA Finals, but I do think there are a number of intriguing first round matchups. This might be the best first round we have seen in years, especially in the Western Conference.
EASTERN CONFERENCE
(1) Toronto Raptors vs. (8) Washington Wizards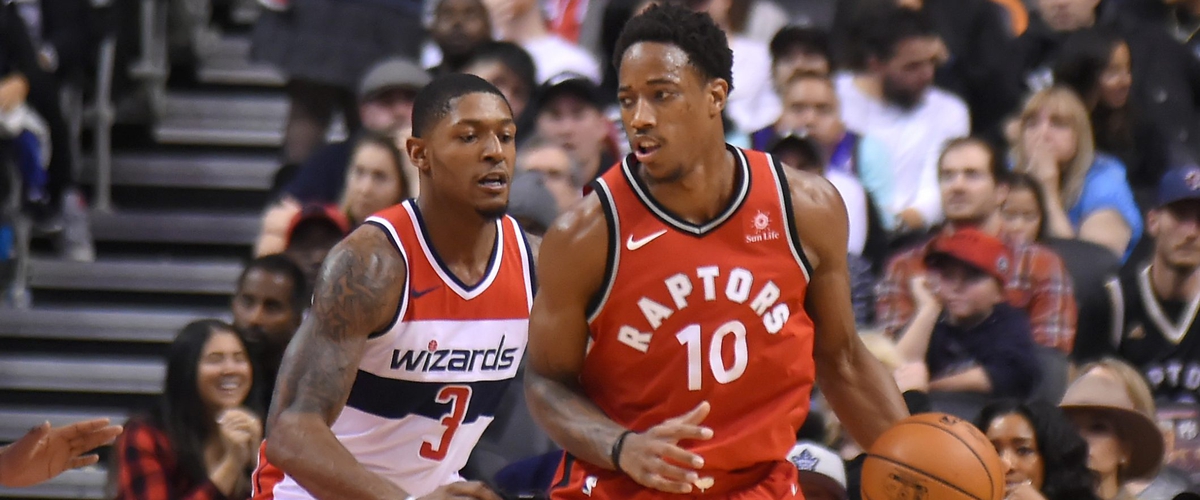 I'm picking Toronto in five games here. Even with Wall being back, I don't think this Wizards team is great. Frankly the only way I can describe this Washington team is disappointing. I know people have criticized the Raptors for not being great in the playoffs, but this is probably the best team they have had in franchise history. I do think Wall and Beal is a better guard combination than Lowry and DeRozen, but the lack of chemistry on the Washington side is concerning. I think the Raptors win this series pretty handily, maybe losing a game on the road.
(4) Cleveland Cavaliers vs. (5) Indiana Pacers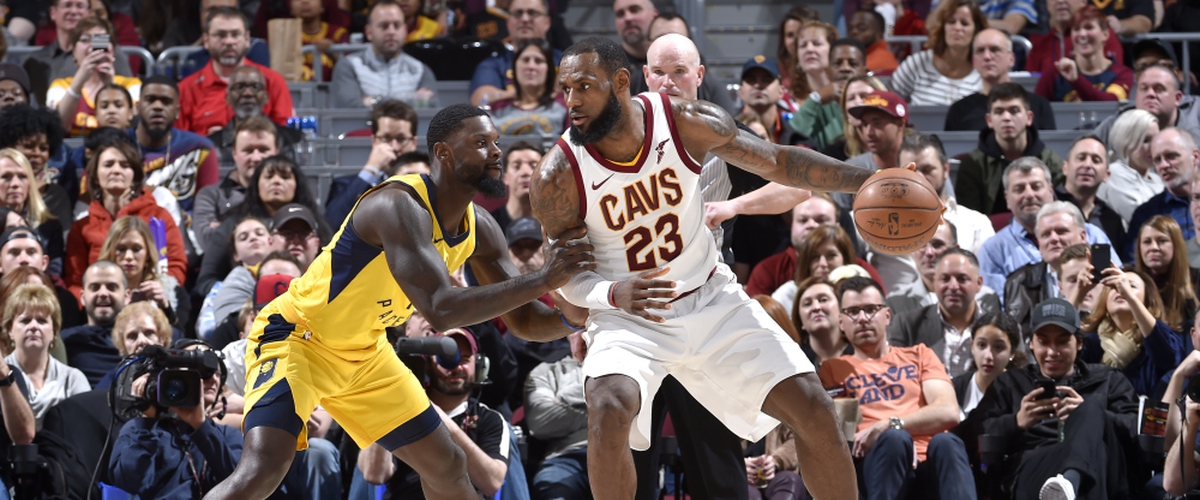 I got the Cavs in six games. I think this under-the-radar Pacers team will make it tough for the Cavs and their weak defensive play, but there's no way in hell Indiana wins this series. History repeats itself, and LeBron is going to dominate this series and will elevate the play of his mediocre supporting cast. I think the Cavs go up 2-0, then the Pacers win their two home games, then Cleveland just finishes the series out. Also we finally get to see LeBron and Lance Stephenson against each other in the playoffs again!
(2) Boston Celtics vs. (7) Milwaukee Bucks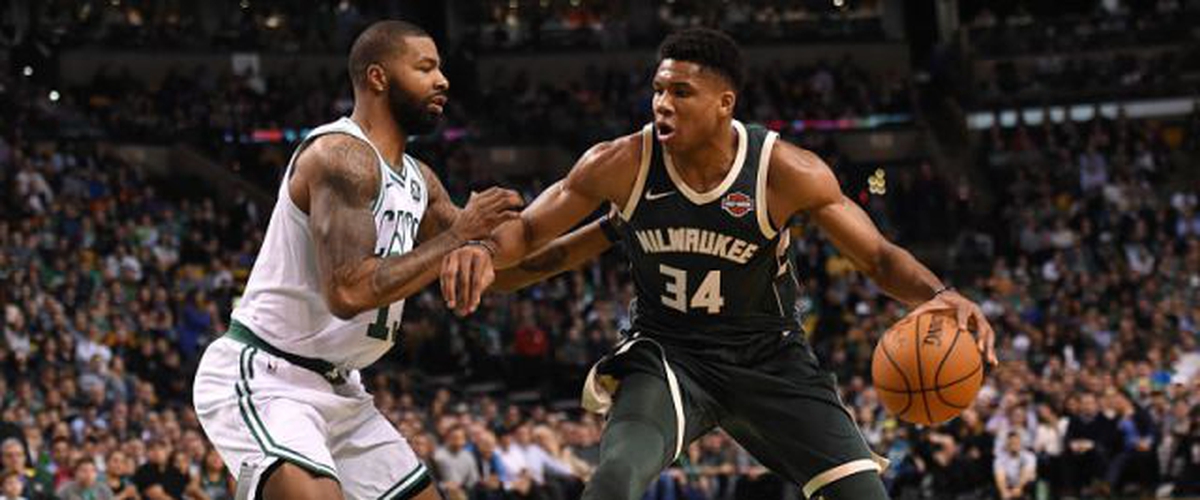 I know the Celtics are banged up, but they will win this series in six games. This Milwaukee team might be the worse team to make the playoffs. They do have a top 10 player in the world with Giannis, so I do think he'll be able to dominate and get a win or two for the Bucks in this series. This Celtics team is just great defensively, even without two of their All-Star players. They'll be able to lock down everyone except Giannis without trouble. It's also a when you have Brad Stevens, a guy who I think is the smartest coach in the NBA right now.
(3) Philadelphia 76ers vs. (6) Miami Heat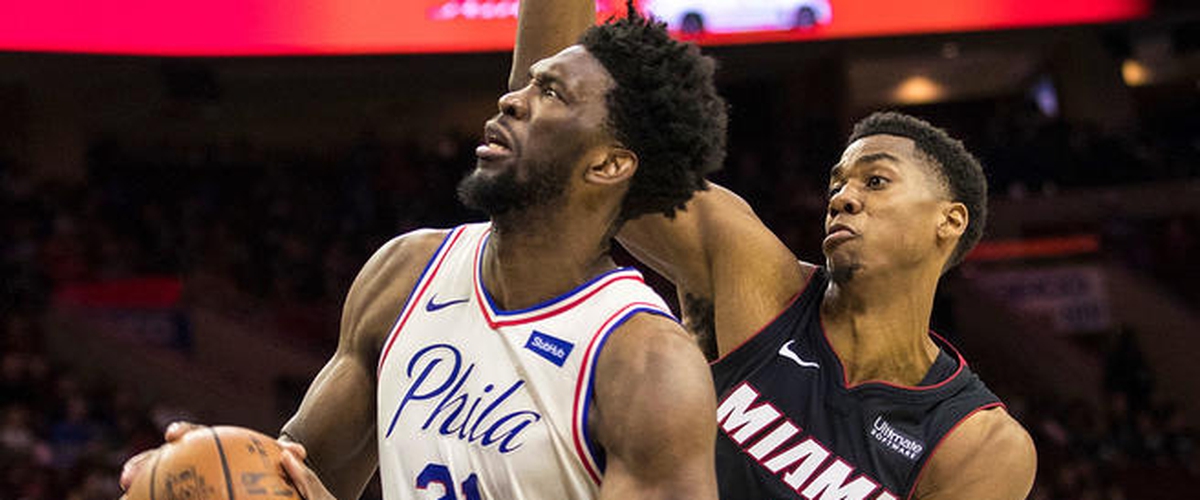 Can the Sixers really carry this hot streak into the playoffs? I think they can to an extent. This Heat team is a tough, gritty team, without any real stars. They defend well, have depth, and have a great coach. I just don't think the Sixers are a great matchup for the Heat. This Sixers team is much younger and more athletic, and they are on a winning streak on top of that. Brett Brown has these guys playing great basketball at the right time. Fultz is getting minutes off the bench and could be a potential x-factor for the Sixers in the playoffs. Plus Embiid should be back and ready. I'm going Sixers in six. I do think the inexperience of the Sixers might hurt them a little to where they lose a couple games, but I don't think they'll struggle to win this series.
WESTERN CONFERENCE
(1) Houston Rockets vs. (8) Minnesota Timberwolves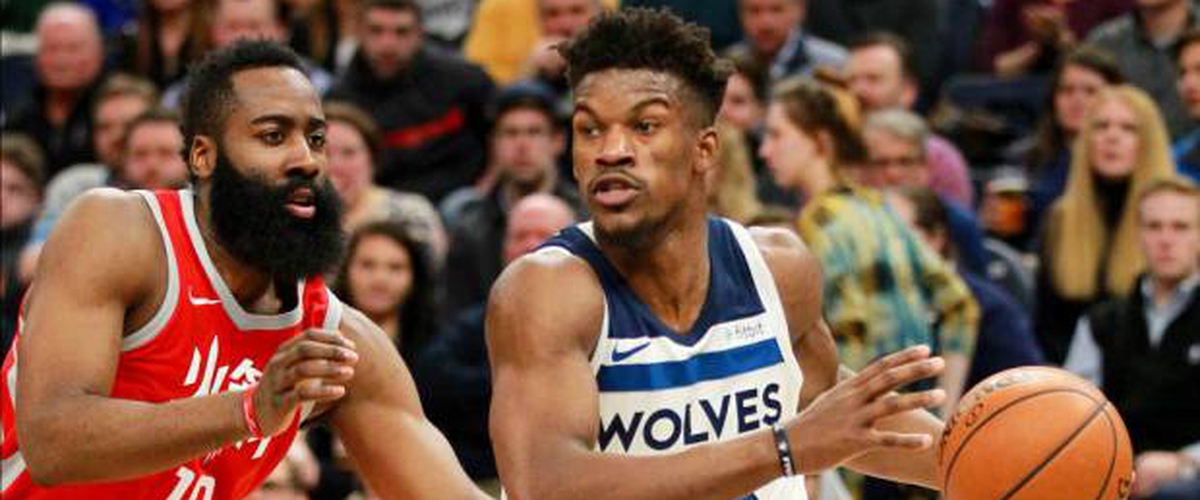 The Rockets have looked like the best team in the league this season. Their offense might be the best offense in NBA history, and they are a solid defensive team as well. Despite that, Houston will face one of the toughest eight-seeds of all time in the Minnesota Timberwolves. The Rockets two best players, Harden and Paul, have also had notable postseason struggles throughout their careers. I'm going Houston in five games here. I think the Wolves win will one in Minnesota. I don't think the games in Houston will be close for the most part. This Rockets team is just that good, despite their flaws. This Wolves team has a mixture of experience and youth, and I think this experience will be great going forward to the next season. I just don't think the Wolves are quite there yet.
(4) Oklahoma City Thunder vs. (5) Utah Jazz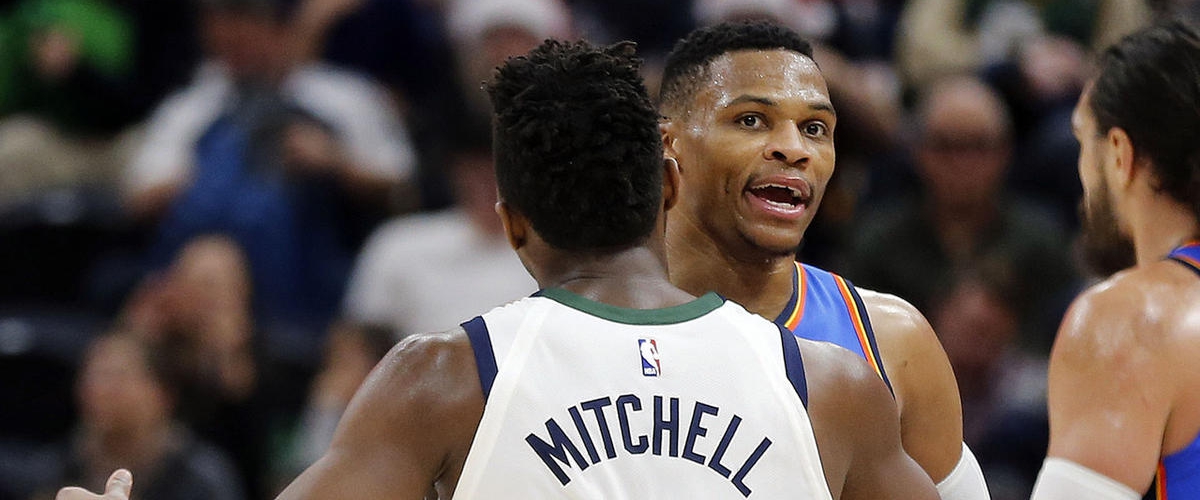 This going to be a great series. Two solid defensive teams, one with a little star power, the other with a bunch of great role players. I do think the Thunder could cause some matchup trouble for the Jazz. I think Westbrook and George will be even better in the playoffs, and I don't think Steven Adams is afraid of Gobert. Carmelo Anthony worries me a little bit. He is a clear defensive liability and could literally shoot the Thunder out of games. I think this series goes seven games, but the experience, star power, and home-court advantage of the Thunder will prevail.
(2) Golden State Warriors vs. (7) San Antonio Spurs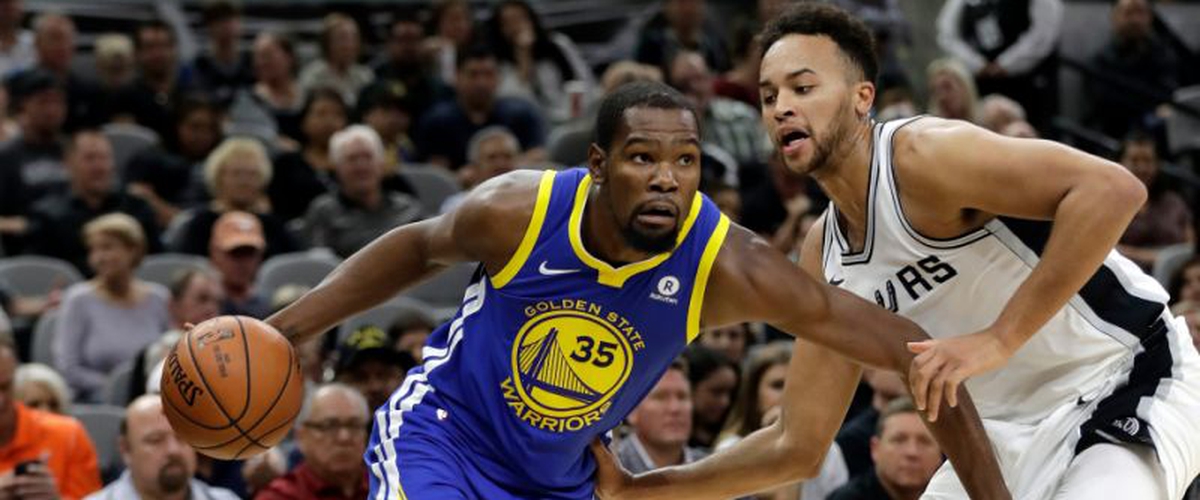 This series could be interesting. I don't think Leonard will be much of a factor, whether or not he even plays. When this Warriors team is playing its best, it is the best team in the NBA without question. But we haven't seen that Warriors team in awhile, and Steph Curry won't be back in the first round. I'm going Warriors in five. I think they will pick things up in the playoffs, but part of me is still slightly concerned.
(3) Portland Trail Blazers vs. (6) New Orleans Pelicans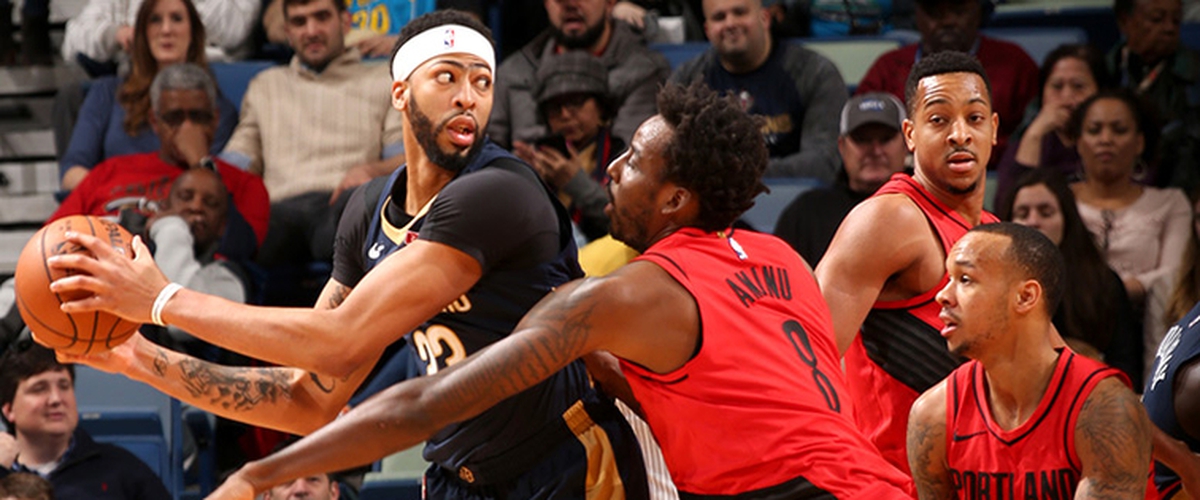 I think this will be another seven game series. I like the Trail Blazers here. A little more experience and one of the best backcourts in the NBA with McCollum and Lillard with homecourt advantage should be enough for them to get past the Pelicans, but it won't be easy. The way Anthony Davis can dominate a game is important to factor in this series. He's the best player by far on both sides of the ball this series. The seven-foot big man/point guard should be able to get some tough wins for his team. The supporting cast of this Pelicans team has also been better than expected this season. Guys like Mirotic, Rondo, and Holiday will be very impactful on this series.