The Star Golden State Warriors Aren't Actually Injured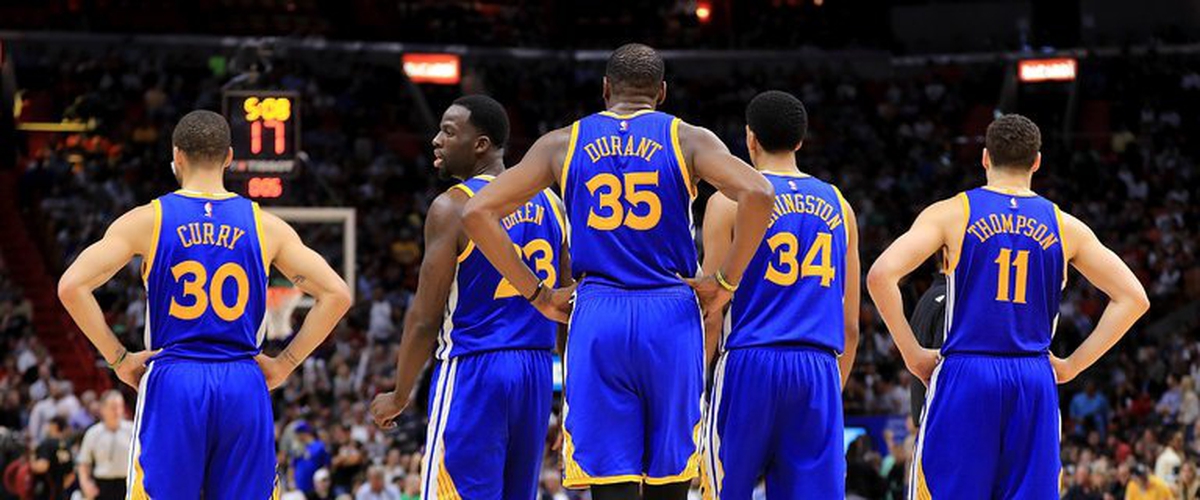 Hot take right here: Steph Curry, Kevin Durant, Klay Thompson, and now Draymond Green are not actually injured. The Warriors have just found a loophole in how they can rest their star players without punishment from the league.
The Warriors are content with heading into the playoffs with the 2-seed, and they're really just resting their star players for the playoffs. Like for real, it can't just be a coincidence that all four of these guys come down with minor injuries at the same time, just a few weeks before the playoffs start.
I am personally not a fan of the Warriors, but I have to say this is a brilliant move by Steve Kerr here. I could really care less if teams are resting their star players in regular season games. The season is 82 games, gives these guys a break. Especially for a team like the Warriors, the league shouldn't care. Hell just this weekend they beat Phoenix (which isn't much of a contest) with their best three players out. This rag tag group of veterans and D-Leaguers is still better than the shitty teams at the bottom of the league, so the product of basketball can't be that horrible that fans have a problem with it.
I just love how the Warriors are finding ways around NBA rules and are getting away with it. Adam Silver seems more concerned with preventing teams from tanking. Like seriously bro, Bulls fans don't care if Cristiano Felicio and Ryan Arcidiacono are playing 35 minutes a game. I bet 90% of Bulls fans have stopped watching their games this year, and they probably want them to tank at this point anyways.
The Warriors continue to change the game with innovation. They were shooting a thousand 3-pointers every night, now that's what everyone's doing. They liked to go to a small ball lineup, now that's what a lot of teams are doing. The classic big man is a dinosaur. Fours and fives are shooting three's. Every guard thinks they can shoot from 35 feet out. Now when it gets close to the playoffs and teams have their seeding basically locked, teams will start having their best players fake injuries just to get a little rest for the playoffs. Steve Kerr and that coaching staff are always thinking of ways to change the game.