NFL Fantasy Football Cheat Sheet: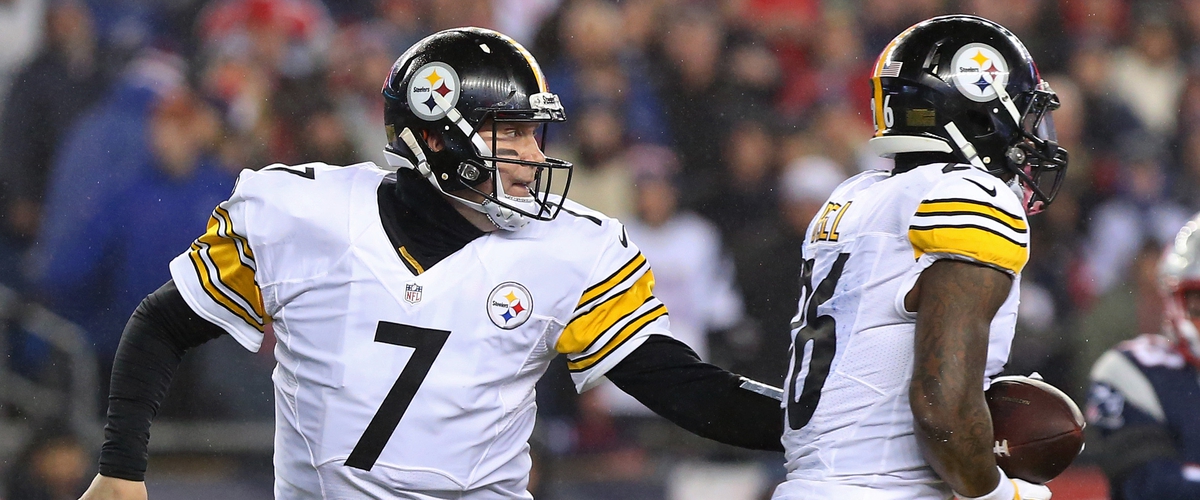 Many people have their own strategies when it comes to fantasy football. You got the homers who love stocking up on their favorite team, the guys who will always overvalue the rookies or just the guy who has absolutely no idea what he's doing & will think he's ahead of the game by snagging Jason Witten in the 2nd round.. (Yes, a guy in my league did that last year).
So here's my strategy, the winning formula for all you fantasy footballers who have been the constant butt of all jokes in your own respective leagues year after year, it's time for you to take over.
Priority #1: Wide Receivers
A solid 10-20 point per week wide receiver is not easy to find, that's why if you have the 1st overall pick take Antonio Brown. Julio Jones & Odell Beckham Jr will all be consistent game changers that if you have a shot at either of them, take them with out hesitation!
Priority #2: Running Backs
Pick yourself up a solid running back, Le'Veon Bell is a guy that will most likely go immediately after Antonio Brown. Him or David Johnson are the only running backs i can justify taking over the 2 other aforementioned receivers. LeSean McCoy, Devonta Freeman, Ezekiel Elliott (risky pending suspension), Melvin Gordon & DeMarco Murray are all guys you will love to have on your team!
Priority #3: Tight Ends
Many people like to go after a QB here but you have to play the numbers game. You're limited selections at TE is why you need to pick one as early as possible. Rob Gronkowski is the only one i could let myself take in the 1st round. 2nd-3rd round you have to start looking at guys like Jordan Reed, Travis Kelce, Greg Olson & Jimmy Graham. Tight Ends can be game changers week in and week out, get one of these guys!
Priority #4: Wide Receivers
Now is a time to get back to your receivers. If you go this direction, you will likely have one of the best receiving duos in your league. You want to target the guys who you know will produce because their QB's rely on them. Jordy Nelson, Dez Bryant, DeAndre Hopkins (risky to pick earlier due to who will be throwing him the ball), TY Hilton, Mike Evans, Michael Thomas, Amari Cooper & Doug Baldwin. A lot of selection in this part of the draft so even if you have the chance to snag 2 of these guys you can solidify your flex!
Priority #5: Running Backs
Time for your RB2. Jay Ajayi, Jordan Howard, Todd Gurley, Leonard Fournette, Lamar Miller & Carlos Hyde are guys you will want to be grabbing around this time. All should be a close lock for at least 10 points a week which is solid from your RB2. Again if you are able to get 2 of these guys do not hesitate, making sure you have a good, productive flex player is huge.
Priority #6: Quarterbacks
Now, finally you can pick yourself a QB. At this point take the best available off the board. The reason why i have QBs as such a low priority is because it's not hard to find a guy who will get you 20+ points a week. Even actively playing the waiver wire at QB is not a horrible thing to do. Of course guys in your league will likely be taking Aaron Rodgers, Tom Brady, Matt Ryan, Drew Brees earlier in the draft & that's fine. Would it be nice to have one of those guys? Of course it would, but you don't need either to win your league. At this point pick up a guy like Big Ben, Derek Carr, Andrew Luck, Russell Wilson, Matt Stafford or even an Andy Dalton. They will all be capable of producing just as many points as those big 4 QBs.
Priority #7: Defense
Obviously your top tier defenses will be Denver, Seattle, Houston & Kansas City so if you're able to get one of them you're golden. If you don't get a chance at any Minnesota, New England, Carolina & Arizona are all solid options as well. Defense is a spot where you're able to work the waiver wire, play the match up game & if you see a free defense is up against the 32nd ranked offence, probably pick them up.
Priority #8: Kickers
Time to show the kickers some love, i like looking a guys who are on a good offensive team, this way you know they'll likely get a lot of FG or PAT attempts & hopefully will make them for you. Stephon Gostkowski, Dan Bailey, Matt Bryant & Mason Crosby are all guys to chase after. Justin Tucker, Cairo Santos, Matt Prater & Will Lutz are also good picks. Get any of those fellas & you will be happy at that position.
Priority #9: Sleepers
Alright time to grab a guy that you just like & that is flying under everybody's radar. Guys who underperformed or were hurt last year. I think the sleeper of the year could be Thomas Rawls, he will be the starter for the Seahawks & i feel their offensive line will take a significant step forward & Rawls will benefit massively. Be sure to solidify your depth with receivers & running backs, never hurts to have a lot of skill!
Good luck to you all, hope this cheat sheet helps you kick some a** in your league!
Thanks for reading, don't forget to follow me on @BLSportsInc.