Trouble In Titletown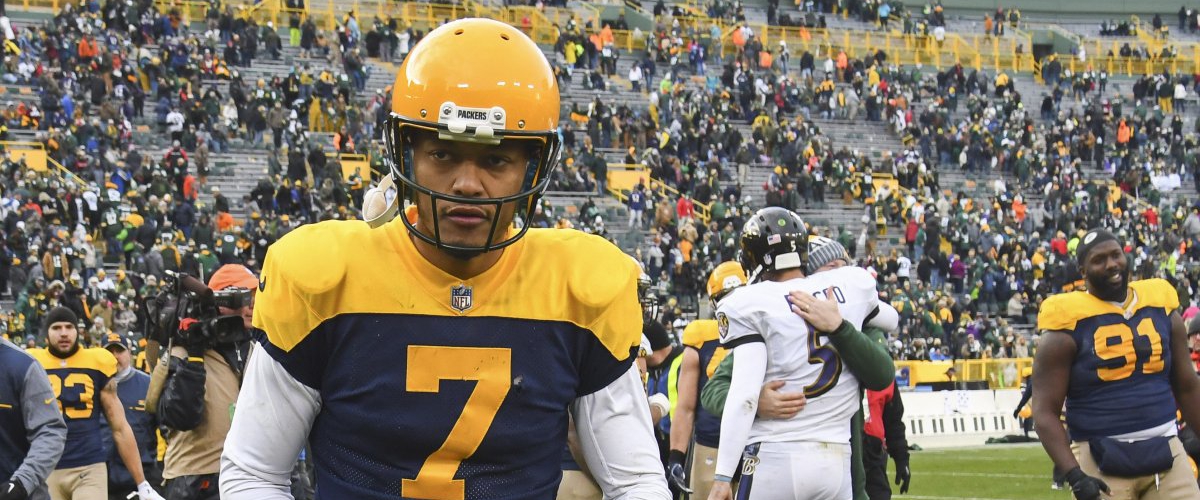 On Sunday, the Green Bay Packers were shutout for the first time at Lambeau Field in 11 years. They have lost four of their last five games. It's no secret at this point, the Packers stink without Aaron Rodgers. Brett Hundley can't win games in the NFL. Hundley added to his list of unimpressive starts on Sunday with his three interception performance. Green Bay has to look at this and either start the next guy in the depth chart, Joe Callahan, or decide to just tank. Head Coach Mike McCarthy says Hundley is going to remain the starter, so it looks like the Packers are just gonna tank. The Packers have no intention of starting Callahan or any other quarterback available in free agency that may give them a better chance to win while Rodgers is out. The playoff window hasn't for sure closed yet, but it's really damn close with how competitive the NFC has been this season.
Things aren't gonna get any easier for the Packers in the near future, as they have to play the Steelers next week. They do play a couple of games after that against sub-par teams (Buccaneers and Browns), but they will have to finish the season against the Panthers, the Vikings, and the Lions. The Packers' season is salvageable if they can beat the Buccaneers and the Browns and if Rodgers can be back by week 15, but things don't look so good in Titletown.