Where will Kirk Cousins End Up Next Season?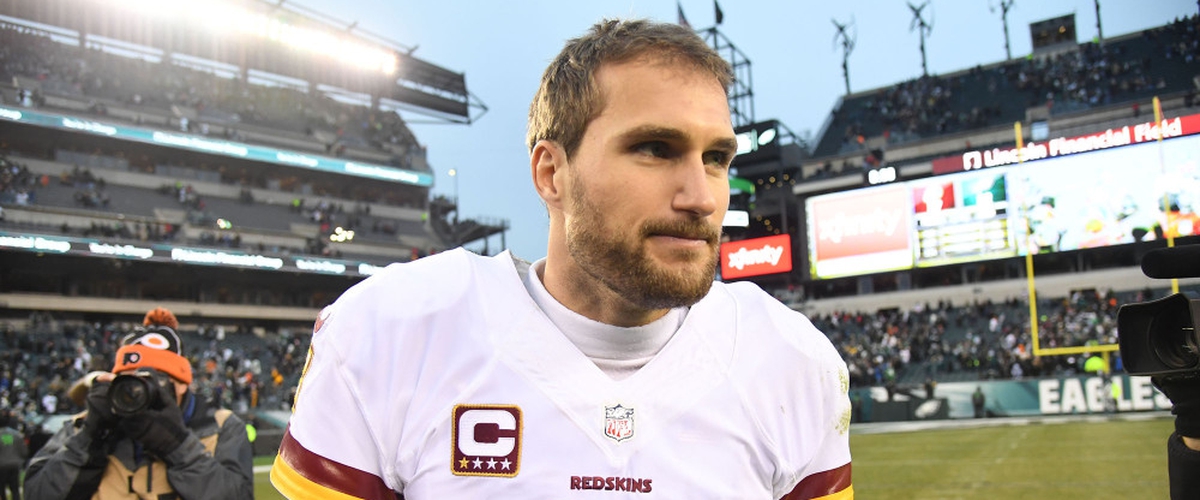 It's not all that often we see big name free agent quarterbacks on the market. Kirk Cousins and his relationship with the Redskins could make this NFL off-season pretty interesting. In general, this off-season may involve a lot of shuffling around at the quarterback position. Will Tyrod Taylor return to Buffalo? Where will Eli Manning end up? What's gonna happen with the three quarterbacks in Minnesota (Keenum, Bridgewater and Bradford)? When will Andrew Luck be healthy, and what is going to happen with Jacoby Brissett? Where will Kirk Cousins end up?
The Washington Redskins were throttled by a beat up Dallas Cowboys team Thursday night, as their playoff hopes dwindled away. The Redskins have lost three of their last four games, and the likelihood of their play maker at quarterback returning might not be great. Cousins didn't play well Thursday night, as he threw two interceptions against a weak Cowboys defense. Despite a poor performance in his last game, Cousins has not looked that bad this season.
So far this season, Kirk Cousins has thrown for 3,289 yards with 21 touchdowns and 8 interceptions. There are plenty of teams that would love to have a quarterback throwing for over 270 yards per game with a touchdown-to-interception ratio over two. But the numbers that will really help Cousins will be in these last four games of the season. He'll have his own little free agency audition, and you gotta think quite a few teams will be watching.
So where will Kirk Cousins end up? It's tough to say. With how many free agent quarterbacks there may be this off-season and with a stacked upcoming quarterback draft class, it's really tough to say. But there are a number of teams that could be possible landing spots for Cousins next season. Keep an eye on the 49ers, the Cardinals, the Bills, the Broncos, the Jaguars, the Browns and the Jets. Heaven forbid Redskins fans have to embrace the possibility of Cousins in a Giants uniform next season, because that might happen too. But don't rule out Cousins returning to Washington. As of right now, I still think that is the most likely scenario for Kirk Cousins.