2018 NFL Season Prediction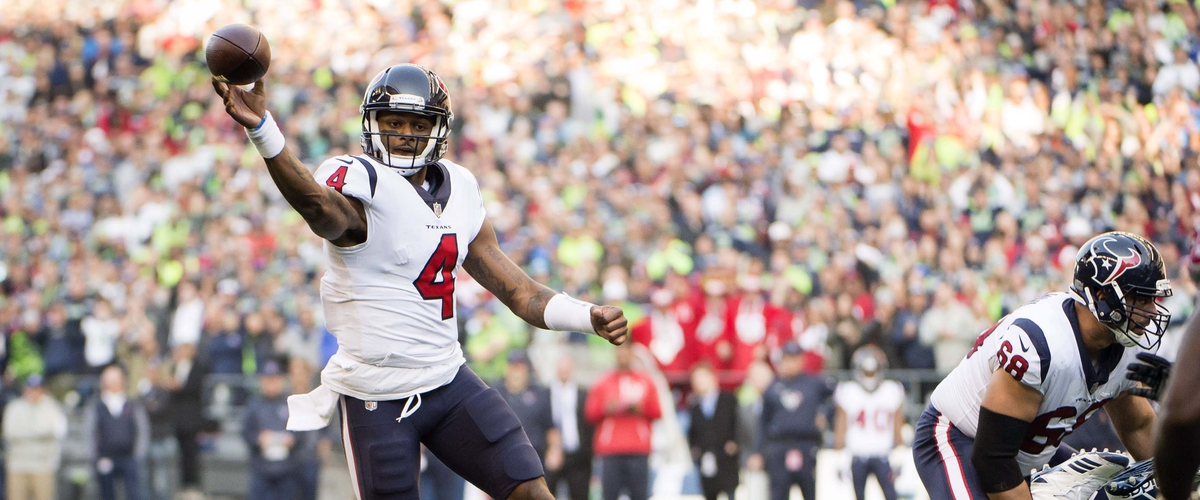 The NFL season kicks off tonight with an NFC matchup between the Atlanta Falcons visiting the Philadelphia Eagles at 8:20pm ET. With only hours until the season starts, here's my 2018 NFL season prediction.
*AFC
-AFC North
1) Baltimore Ravens, 9-7 (4 seed).
-The Ravens came within one play of making the Playoffs last year, and they should be in the Playoff mix this year. The only problem is, the brutual schedule of the AFC North having to go against the AFC West and NFC South. However, the Ravens caught a big break yesterday when it was announced Steelers Running back Le'Veon Bell may hold out for multiple weeks into the season. The Ravens play the Steelers twice in the first nine weeks so it's crutial that they win those games. Without Bell on the field, I'll take the Ravens over the Steelers. This is the type of season that could make or break Quarterback Joe Flacco's career, and making the Playoffs would certainly help his case in seeming like a franchise QB.
2) Pittsburgh Steelers, 8-8.
-I had the Steelers winning the division all offseason, until yesterday. Yesterday Steelers Running back Le'Veon did not report to the team and his agent has said that it's possible Bell sits out even more games to insure his health going into the 2019 free agency (I've heard he may miss as many as ten games). Bell is arguably the top Running back in the NFL, and that's not something you can easily replace. Bell was a 1,000 yard rusher, had over 600 yards receiving, and touched the ball over 400 times last year. How do you simply replace that sort of value? Without Bell the Steelers have their work cut out for them. I had the Steelers originally going 10-6 but without Bell I'm going to drop them a few games. Ben Roethlisberger and Antonio Brown are going to have to play amazing if the Steelers still want to win this division.
3) Cincinnati Bengals, 8-8.
-Analysts are not too high on this team, I've seen predictions as low as 3-13. It seems like every year this team does better than predicted. Even if they do not look like a Playoff team, they certainly don't look like a basement dwelling team. Don't believe me? Watch the highlights of their third Preseason matchup against the Bills. The offensive line looks much improved in their pass blocking at least, and that's certainly a start. To me this is just a young team who needs a season or two to gel together before being a Playoff threat.
4) Cleveland Browns, 4-12.
-Well, the Browns probably won't go 0-16 again. Adding Tyrod Taylor, Damarious Randall, Jarvis Landry, and Carlos Hyde should seriously improve this team. The Browns are still very young and all these new guys coming together at once could cause team chemistry issues. I think this is just the beginning of good things to come in Cleveland!
-AFC East
1) New England Patriots, 12-4 (1 seed).
-Would anybody really be surprised if the Patriots were the best team in the AFC? They have Tom Brady and Bill Belichick, that is all.
2) Miami Dolphins, 5-11.
-Here it is, the NFL's worst second place team. This team flat out lacks talent. I don't believe in Ryan Tannehill at Quarterback or Kenyan Drake at Running back, I don't believe in their receiving core, and their defense only has two solid proven players. Young guys will be expected to carry the team this season, and that's a lot to ask of players who have not been in the league for very long.
3) New York Jets, 5-11.
-The Jets are going all in on rookie Quarterback Sam Darnold this season, giving him the Week 1 starting job. This team is very young, with a QB who has all the potential to be a franchise Quarterback. While they will not likely be a Playoff contender this season, they have a good amount of cap space and a lot of potential beyond 2018.
4) Buffalo Bills, 4-12.
-Despite making the Playoffs for the first time since 2000 last season, I am not high on the Bills this season. The team traded a good Quarterback in Tyrod Taylor this offseason, traded Offensive tackle Cordy Glenn, let Linebacker Preston Brown leave in free agency, and just recently traded who was originally expected to replace Tyrod Taylor in AJ McCarron. The team named Nathan Peterman their Week One starter instead of the exciting rookie Josh Allen. Nothing this team is doing has made much sense to me.
-AFC South
1) Houston Texans, 11-5 (2 seed).
-In 2017 the Texans were derailed by injuries, losing JJ Watt, Whitney Mercilus, and Deshaun Watson to season ending injuries. However, when Deshaun Watson was healthy the Texans averaged 34.6 points per game, and 394.8 yard per game. Had the offense continued going at the rate they were with a healthy Watson, the Texans would have had both the top scoring offense and top offense in terms of yardage. With a healthy Watt and Mercilus the Texans have had a formidable defense nearly every season. With that being said, I wouldn't find it a stretch to say that if the Texans stay healthy in 2018 they could have the top offense and one of the best defenses in the NFL. To me this is the second best team in the AFC if healthy.
2) Jacksonville Jaguars, 11-5 (5 seed).
-Last year was a magical season for the Jaguars. Winning the AFC South, winning two Playoff games, and reaching the AFC Championship. I expect this season will be another good one for the team. The Jaguars defense is absolutely ridiculous and as a rookie last season Running back Leonard Fournette went over the 1,000 yard mark. The Jaguars will likely rely on Fournette a lot this season, with an average-below average Quarterback in Blake Bortles and a receiving core that is of no worry to most opponents. I think the Jaguars have a good chance to win the AFC South, but I'm just slightly higher on the Texans than the Jaguars.
3) Tennessee Titans, 8-8.
-The Titans were a Playoff team last season, despite this they fired their coach and he brought in an almost entirely new staff. I'm not sure what the reasoning was for this move but I think it could hurt the Titans more than it will help them. Despite the additions of Running back Dion Lewis and Cornerback Malcom Butler, I'm still not confident enough to call the Titans a Playoff team.
4) Indianapolis Colts, 7-9.
-The Colts went 4-12 last season without ever really looking like a good team. This season they have a seeming healthy Andrew Luck at QB, and that makes all the difference in the world. When healthy you can argue that Luck is a top 5 QB, but I don't think the Colts should automatically put those sort of expectations and pressure on Luck. I think Luck will have a good season and the no.6 pick Offensive guard Quenton Nelson should help give Luck more time to find his receivers and let plays devlop. The defense is likely what will keep this Colts team from being a Playoff contender in 2018.
-AFC West
1) Kansas City Chiefs, 10-6 (3 seed).
-After winning the Division title last year, the Chiefs traded both Quarterback Alex Smith and Cornerback Marcus Peters, they released veterans Linebackers Derrick Johnson and Tamba Hali. The only player of these four I think will be a significant loss is Peters because the Chiefs have no real replacement for what Peters brought to the table. Second year Quarterback Patrick Mahomes is absolutely electrifying and with Kareem Hunt, Travis Kelce, and Tyreek Hill at his disposal, Mahomes is set up for success in 2018. Give me the Chiefs over the Chargers in a dog fight for the AFC West crown.
2) Los Angeles Chargers, 9-7 (6 seed).
-I can't be the only one who feels sorry for the Chargers. They looked like the best team in the AFC West heading into the offseason, but season ending injuries to Tight end Hunter Henry and Cornerback Jason Verrett have put that status in question. I still expect the Chargers to be a pretty good team with potentially a top 10 offense and defense. I'm never going to bet against Philip Rivers at Quarterback, and I think the team around him even with their current injuries is good enough to be a Playoff team in the AFC.
3) Denver Broncos, 6-10.
-The Broncos turned to veteran Quarterback Case Keenum this offseason, rather than drafting a young QB. The team instead opted to draft Defensive end Bradley Chubb at no.5. Chubb should help Von Miller form potentially the best pass rush in the NFL. The Broncos are likely going to need a valiant effort from their defense in 2018 if they are going to make the Playoffs. I just don't think their defense is good enough to compensate for an offense that is below average in my opinion. Case Keenum will have to prove his breakout 2017 season wasn't a fluke if this team even wants to think think be a Playoff contender in 2018.
4) Oakland Raiders, 5-11.
-This offseason Raiders hired Jon Gruden to be their a Head coach, and he hasn't coached in a decade. With Gruden came a whole new staff too. They cut a good veteran Wide receiver in Michael Crabtree, and just traded one of the NFL's best defensive players in Outside linebacker Khalil Mack. The only move I agreed with was the trading of Mack, becuase I'd never pay a defesnive player $140+ million and two first round picks for a defensive player is good compensation. The Raiders defense already sucked with Mack, I wouldn't expect it to be better without him. Nothing about this Raiders team resembles a Playoff team, and I'm expecting them to have a disappointing 2018 campaign.
*NFC
-NFC North
1) Minnesota Vikings, 11-5 (4 seed).
-The Vikings went 13-3 last season and made it to the NFC Championship. This is not to say this year's team will be worse, it's just hard to be better than 13-3. The Vikings have some tough games this season (vs. 49ers, Packers 2x, @Rams, @Eagles, vs. Saints, @Patriots, @Seahawks). Offseason signee Quarterback Kirk Cousins will certainly have his work cut out for him in 2018 if he wants to keep this team a Super Bowl contender.
2) Green Bay Packers, 9-7.
-Wait a minute, the Packers aren't automatically a Playoff team with Aaron Rodgers back?? No, they're not. Aaron Rodgers is everything you could ask for at the Quarterback position but there's unfortunately 21 other players on the field. The Pakcers have their weaknesses; the secondary, Running backs, Linebacking core, and they have to find a no.3 receiver fast. I think the Packers will certainly be in the Playoff hunt and could maybe even win the NFC North, but for now I'm going to keep them out of the Playoffs in a very good NFC.
3) Chicago Bears, 8-8.
-This offseason the Bears hired Matt Nagy to be their Head coach, signed Wide receiver Allen Robinson, signed Tight end Trey Burton, traded for Outside linebacker Khalil Mack, and lost virtually nothing. I think Nagy is the perfect coach for second year Quarterback Mitch Trubisky, who reminds me a lot of Alex Smith (who Nagy had worked with since 2013). Alex Smith had a breakout year in 2017 with Nagy at offensive coordinator, which means that Trubisky could possibly have a breakout year in 2018. Adding Allen Robinson and Trey Burton gives Trubisky more weapons to work with too. Khalil Mack should also be a great veteran addition to a young defense with plenty of room to improve. The Bears could be a Playoff contender in 2018, but I think 2019 might be a more reasonable expectation for the team.
4) Detroit Lions, 7-9.
-The Detroit Lions also got a new head coach in Matt Patricia. Patricia a former defensive coordinator for the New England Patriots will look to improve a Lions defense that allowed a league worst 27.8 points per game last season. That's a bit of a daunting task and it may take more than a year to turn the Lions defense into an average one. As for the offensive, they have a young offensive line and a bit of a Running back rotation which could slow down the offense a little. The Lions have the potential to be a Playoff team in 2018 but there are a few things that could keep them from reaching their full potential this season.
-NFC East
1) Philadelphia Eagles, 14-2 (1 seed).
-Coming off of a Super Bowl winning season in 2017, this prediction is a bit wild considering I have the Eagles predicted to lose to the Falcons in Week One. This team has the potential to go on a serious run at any point they want. Their offensive line is one of the best in the league, they have one of the top three Tight end's in the NFL in Zach Ertz, they have a defense that is solid at all three levels, and most importantly one of the NFL's biggest rising stars in Quarterback Carson Wentz. A lot of the Eagles season will depend on how Carson Wentz recovers from a torn ACL he suffered in Week 14 of last season. However, Super Bowl winning backup QB Nick Foles should be more than capable of holding down the fort until Wentz is healthy enough to start.
2) Dallas Cowboys, 7-9.
-The Cowboys should have Ezekiel Elliott all season, which will benefit QB Dak Prescott. What won't benefit Prescott is veteran Tight end Jason Witten retiring and veteran Wide receiver Dez Bryant being cut. The Cowboys didn't do enough to fill the hole left by these two's departure, all they did was sign Wide receiver Allen Hurns (who is a bit better than average in my opinion). I worry that the Cowboys offense could become one dimensional this season, which may lead to a drop in points and production out of Ezekiel Elliott despite the Cowboys having potentially the best Offensive line in the NFL. Defensively the Cowboys are an average team at best, with a secondary that is very young too. I wouldn't count on the Cowboys being a Playoff team in 2018.
3) New York Giants, 6-10.
-After an injury filled 3-13 campaign in 2017 the Giants hired Pat Shurmur, drafted Running back Saquan Barkley no.2 overall, and locked down one of the NFL's best Wide receivers in Odell Beckham through 2023. The only problem? This team has an aging Eli Manning at Quarterback and I don't have much faith in him this season. The offensive line is suspect even with the addition of free agent Tackle Nate Solder and rookie guard Will Hernandez, and the defense has a serious problem in their Linebacking core. I don't think the Giants have the talent to keep up with the NFC's best teams.
4) Washington Redskins, 6-10.
-The Redskins decided to move on from QB Kirk Cousins this offseason and instead traded for veteran Quarterback Alex Smith. I don't think this decision helps the team, Smith is a solid Quarterback but he's not as good as Kirk Cousins. The Redskins run game has been poor for years now and when rookie Running back Derrius Guice tore his ACL in the first game of the Preseason it looked like the Redskins were doomed for another season of poor play from their Running backs. However the Redskins signed future Hall of Fame Running back Adrian Peterson in hopes of solving their run game. Aside from that the Redskins need a healthy season from Tight end Jordan Reed and need one of their young receiver to step into a no.1 role. The Redskins Playoff chances aren't terrible by any means, but I don't see it happening and I think they could fall into the basement of a division that the teams constantly beat the crap out of each other.
-NFC South
1) New Orleans Saints, 13-3 (2 seed).
-The Saints were one miracle play away from reaching the NFC Championship last season, this year they'll be out for blood. The Saints are very young on the defensive side of the ball, but last year these young guys still worked well together. On the offensive side of the ball Quarterback Drew Brees, Running back Alvin Kamara, and Wide receiver Michael Thomas will make for one of the NFL's best offensive trio's. Also, this team is getting Running back Mark Ingram II back from suspension in Week 5. The Saints should have a very nice 2018 campaign!
2) Atlanta Falcons, 11-5 (5 seed).
-The Falcons would probably win six out of the eight divisions, and this is one of the two they might not. The Falcons have one of the NFL's best offenses and their young defense was top ten in the league in points allowed. The Falcons are just one year removed from a Super Bowl run, so this team is not to be taken lately. Expect to see the Falcons in the Playoffs!
3) Carolina Panthers, 9-7.
-Last year the Panthers were a Playoff team, but things change year-by-year. The Panthers have one of the NFL's top Quarterbacks, and a solid front seven on defense. Where I start to worry about this team is their receiving core, and secondary. I'm not saying the Panthers can't be a Playoff team again, I'm just not going to put them there yet.
4) Tampa Bay Buccaneers, 2-14.
-I am expecting the Buccaneers to be a train wreck this year. They'll have to spend the first three weeks without starting Quarterback Jameis Winston, they have a rookie Running back, their offensive line is below average, and their secondary doesn't look good. On top of that, I think the Buccaneers have one of the worst coaches in the league in Dirk Koetter. Maybe if the Buccaneers have a bad 2018 campaign they can move on from Koetter and begin to rebuild.
-NFC West
1) Los Angeles Rams, 11-5 (3 seed).
-The Rams were one of the NFL's best teams last year behind rookie Head coach Sean McVay. Running back Todd Gurley and Quarterback Jared Goff guided the Rams to the NFL's highest scoring offense. I don't expect much to change in 2018, this offense is still one of the NFL's best. On the defensive side of the ball the Rams added veterans Aqib Talib (Cornerback) and Ndamukong Suh (Defensive tackle), as well as fourth year Cornerback Marcus Peters. The Rams look set for a solid 2018 campaign.
2) San Francisco 49ers, 10-6 (6 seed).
-The 49ers without Jimmy Garoppolo starting in 2017? 1-10. The 49ers with Garoppolo starting? 5-0. This team looked like an entirely different team once Jimmy G stepped on the field as the teams starting Quarterback. Garoppolo and second year Head coach Kyle Shanahan should have plenty of time to make this offense even better in 2018. The 49ers have a lot of young pieces on the defense that I expect will take the next step in 2018. The 49ers are certainly in Playoff contention for 2018.
3) Seattle Seahawks, 6-10.
-The Seahawks finally said goodbye to the Legion of Boom this offseason when they cut Richard Sherman, traded Michael Bennett, and then watched Kam Chancellor retire. One of the only members remaining from one of the NFL's best defenses from 2012-2017 is Safety Earl Thomas, and it doesn't seem like he even wants to play for the Seahawks, there are even trade rumors surrounding Thomas to the Dallas Cowboys. Regardless of how the defensive transformation goes, the Seahawks have one of the NFL's best QB's in Russell Wilson. With Wilson at the helm the Seahawks have made the Playoffs five of the last six seasons. I don't think the Seahawks have enough talent to be a Playoff team in 2018 but Wilson won't let the Seahawks become one of the NFL's worst either.
4) Arizona Cardinals, 4-12.
-The Cardinals look like a team in transition. This offseason they had their veteran Quarterback Carson Palmer retire and Head coach Bruce Arians step down this offseason. They are hoping no.10 pick Quarterback Josh Rosen can replace Palmer in the coming years, and that rookie Head coach Steve Wilkes can takeover and succeed in Arians place. I expect great things from Rosen personally, but I think he'll spend most of the season behind veteran Sam Bradford. The best thing going for the Cardinals in 2018 is the return of David Johnson, who is one of the NFL's best Running backs.
Wildcard Round
-AFC
(5) Jacksonville Jaguars @ (4) Baltimore Ravens // Jaguars win 23-17
-The Jaguars make it to the Playoffs for the second season in a row, the Ravens return to the Playoffs for the first time since 2014. This will be a matchup of two of the NFL's best defenses, and I expect that the Jaguars defense will be just a little bit better than the Ravens.
(6) Los Angeles Chargers @ (3) Kansas City Chiefs // Chargers win 26-24
-Nothing's more fun than when division foes meet in the Playoffs. The Chargers and Chiefs will meet for the third time this season and despite me having the Chiefs taking both regular season matches, I'm going to take the Chargers here. Chiefs second year Quarterback Patrick Mahomes is fantastic and all, but I simply can't take him over the experience Philip Rivers. Rivers will show up big and lead the Chargers on a game-winning drive to advance them to the Divisional Round.
-NFC
(5) Atlanta Falcons @ (4) Minnesota Vikings // Falcons win 27-21
-This is going to be one heck of a matchup. The Vikings have one of the NFL's premier offenses, while the Falcons have one of the NFL's premier offenses. That old cliche "defense wins championships" might as well be thrown out the window with 136 combined points having been scored in the last two Super Bowls. The NFL is moving to an offensive driven league, and I simply think the Falcons offense will out do the Vikings.
(6) San Francisco 49ers @ (3) Los Angeles Rams // Rams win 38-35
-Another matchup of division foes. These two teams look like they're going to be forces to reckoned with for many years to come. The amount of offense you could see in this game between these two is off the charts. Both have very good offense lead by very good young Quarterbacks. When push comes to shove, give me the Sean McVay led team though. Rams win a nail-biter.
Divisional Round
-AFC
(5) Jacksonville Jaguars @ (2) Houston Texans // Texans win 20-14
-Yet another matchup of two teams from the same division. These two teams are some of the NFL's best. Both have fantastic defenses when healthy. In the Playoffs though, Quarterback play is vital. Deshaun Watson is arguably miles better than Blake Bortles too. I think Watson will prove crucial to the Texans in a tight win over the Jaguars.
(6) Los Angeles Chargers @ (1) New England Patriots // Patriots win 28-23
-These two teams played in one of my favorite matchups ever, the 2007 AFC Championship (). 11 years later, and I have them meeting up in the Playoffs again. Things are a lot different now but the Quarterbacks are still the same. Tom Brady outdueled Philip Rivers that day, and he will again this time. The Patriots will win a close one and advance to their eighth straight AFC Championship game.
-NFC
(3) Los Angeles Rams @ (2) New Orleans Saints // Rams win 32-29
-It pains me to have to predict this game. To me these are two very evenly matched teams, and this game could go either way. 9 times out of 10 I wouldn't predict against Drew Brees, but this is one of those ten. The Rams offense will slightly outdo that of the Saints. The Rams make it to the NFC Championship on a last minute field goal by Greg Zuerlein.
(5) Atlanta Falcons @ (1) Philadelphia Eagles // Eagles win 26-20
-A rematch from the first game of the season, where I took the Falcons. However the Eagles should be healthy by now. These two teams will go at it in an absolute dog fight. Carson Wentz will get his first Playoff win as a starting Quarterback, and the Falcons season will end on the same field it did last season. The defneding Super Bowl champion Eagles are onto the Championship Round.
Championship Round
-AFC
(2) Houston Texans @ (1) New England Patriots // Texans win 36-33
-The Patriots have represented the AFC in the Super Bowl the past two seasons. The last time they lost a Playoff game at home? 2012 against the Baltimore Ravens in the AFC Championship game. Since then the home team has represented the AFC in the Super Bowl. Despite this, I'm taking the Texans. The Texans have such a talented young team and I've just got a good feeling about this team. I just simply can't see a team representing their conference three years in a row during this day and age. The Texans make it to their first Super Bowl in team history!
-NFC
(3) Los Angeles Rams @ (1) Philadelphia Eagles // Eagles win 24-21
-This is going to be an absolutely incredible matchup. Most analysts think these are the two best teams in the NFL, and I can't really disagree. Both teams have very few holes and both are capable of making it to and even winning the Super Bowl. The Rams will put together a great run in these Playoffs, but I'm going to take the Eagles in a close NFC Championship game. The Eagles advance to their second straight Super Bowl!
Super Bowl 53
Philadelphia Eagles vs. Houston Texans // Texans win 28-24.
-Two young Quarterbacks on the NFL's biggest stage, this game should be a classic. Jaguars Cornerback Jalen Ramsey said that Deshaun Watson and Carson Wentz will trade MVP's "every year starting now until five to ten years." If that doesn't tell you that these tow can handle the stage, I don't know what does. These two teams will trade blows back and fourth until the final whistle. Unfortunately for the Eagles the Texans will throw that final blow. Deshaun Watson will lead the Texans on a game-winning drive in the final minutes just like he did for Clemson in the 2017 National Championship game, and for the second straight year the NFL will see an originally titleless team turn into Super Bowl champions!