CIHS Class of 1997…It's Been 20 Years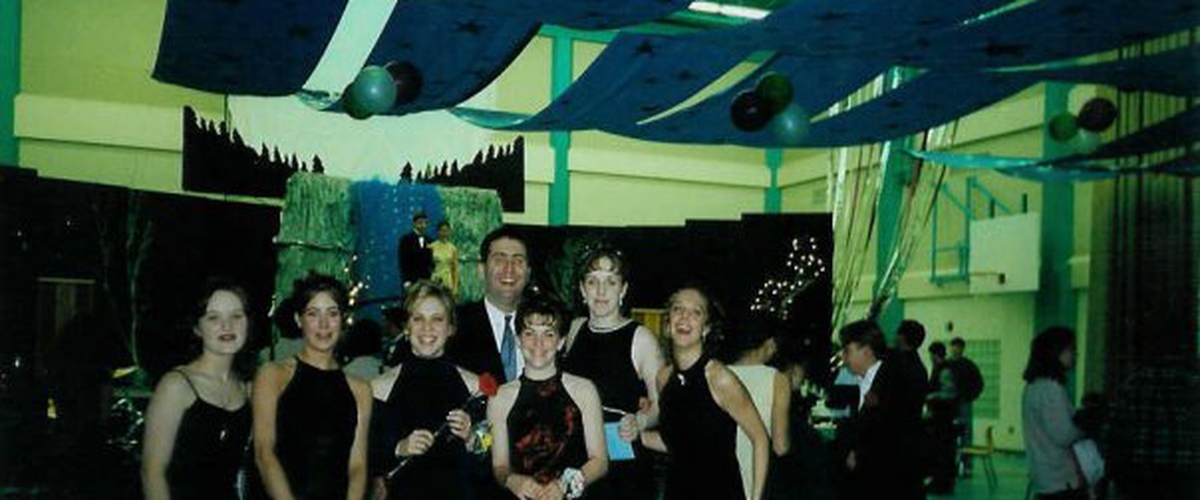 Not all classes are created equal.
I have been very lucky throughout my career. I have worked with many great teachers and students, some of whom have gone on to become great friends. I would never try and convince anyone that I have had the same effect on everyone, but this is not about them. This is about those years where everything seemed to click. Sometimes it involved undefeated seasons or surprise championships. Sometimes it involved great classes who seemingly taught me more than I taught them. But sometimes it's just a unique connection that involves a little bit of everything.
In 1996, I was unemployed and living off of EI in a mouse infested basement apartment with my buddy Lloyd. Needless to say, life was good. We were down on George Street a bunch, we sat around discussing nonsense and never really realized the dire shape we were in; then I got a call from my aunt Chris.
Everyone needs an Aunt Chris, she is loud, opinionated, a great cook, and opinionated. If Aunt Chris calls, you listen, not just because she rarely allows you to get a word in edgewise but she is also a riot. She once told one of my significant others that she looked like a,"Slutty Julia Roberts." It was meant as a compliment.
So when Auntie Chris told me there was a PE opening at Clarenville Integrated High School and I was to apply, I knew this was an order. The interview seemed to go well but the congratulatory call when I was awarded the position was unique.
"Hello Mr. Crewe. Congratulations, you have been awarded the CIHS job. I hope you are prepared to work because we choose you over a lot of great candidates. Please don't make us regret our decision."
The next day I rolled into town in my fancy Hyundai Excel. (A vehicle that was once referred to as a hooded bicycle.) I got the tour of the school and was ready to work the following day. Chris informed me I would live with them for minimal rent and my uncle Harold said, "Don't worry, I make my own beer and wine." Yep! This was going to be fun.
What I didn't realize was the monumental task at hand or the quality of people I would be teaching. I agreed to coach Cross Country and Volleyball in the fall, Basketball in the winter, volleyball again in the spring and then Track and Field. Of course I would add three overnight camping trips; all of which included return hikes of 22km, I was a safe grad chaperone, and I was the organizer of the CIHS hockey tournament. Needless to say, they did get their money's worth out of me.
But those tasks are are not the stories I remember from that school...
I remember showing up on my first day and meeting a young man named Philip Soper. If Dennis Rodman was white and from Newfoundland, he would have been Philip. That meeting was neat because we were shooting baskets. As is the basketball tradition, you make a shot and get the ball back. I wasn't missing at all that day and stopped shooting after I made my 20th in a row. (While that story has nothing to do with their awesomeness and everything to do with me, it is still one of my favorites.)
I remember meeting Mike and Lorne who later became Sam-n-Eric. These two characters could finish each other's sentences. They played on my volleyball team and loved the reference to the William Golding's Lord of the Flies. They were fans of the Discovery Channel before the Discovery Channel became cool, or at least allowed to sit at the popular channel's table.
I remember the goofy bunch of guys who played Volleyball for me. They were a ragtag collection who were just fun to be around. They wanted to learn, they were up for anything and were ready to play at a moment's notice. One kid even skipped a hockey tournament to play with us. Not a small feat for the Clarenville crowd. (Dale's chute set for Daniel is still one of my favorite plays of all time.)
I remember walking leading three 22 km walks after spending the night camping. We never really trained for it, instead we just boated in, stayed the night and walked in the morning. I would like to say they were angels who went to bed on time but I have heard too many stories about what happened after they heard me snore. No one complained during the walk though. Once student thought it would be a good idea to repeat the line, "Come on ride the train, and ride it." for the entire walk. I feel this was Karma's revenge for my horrible British accident I tortured John Smith with.
He did not know the other lyrics.
I remember organizing my one and only hockey tournament. One team needed billets for their team so I sat around with my cousin Peter and called everyone on the school's calling list. Three hours and a few home-brews later, I had a place for everyone. I am so glad we do not do that anymore!
I remember being befriended by teachers from other faculties. The crazy art teacher was from the West Coast of Newfoundland and we shared many discussions about teaching and students and life in general. I also loved Ms. Sharpe who taught me how to relate to everyone. She was funny and fair and had the greatest idea for student discipline… that I cannot repeat.
I remember inheriting a group of basketball girls who wanted to be good. I worked that poor team hard. They ran and practiced and practiced and ran. I convinced a softball player to try out and convinced a smurf she could run my point. They succeeded despite me. We finished third in the MUN Invitational and made provincials. Unfortunately, I choked at provincials and had some of the least impressive games of my coaching career. Frustration boiled over late in our last game when one of my players cried on my shoulder after I took her out. I had only kept her on the floor for eight seconds.
I also took that team to a UNB vs MUN game to see cheer on the Varsity Reds and see one of my mentors coach. Joyce Slipp is in the Canadian Basketball Hall of Fame and she planned to talk to my team after the game. Unfortunately, she picked up two undeserved technical fouls and was tossed from the game. (The only game she was ever tossed from.) As she left the floor, one of my players whispered,"Do you think she still wants to talk to us?" Of course she did and did so with her normal grace and class.
I remember the Coffee House night on a snowy winter night. There was an infinite amount of talent, a Cuban Pete, but my favorite was the Metallica cover band. Because of the weather, they were told they could only play three songs. Without missing a beat, they mashed the songs together and got more than their 15 minutes of fame. As the rookie teacher, I had to tell them to pull the plug.
I remember playing one on one against Rod Holloway in every sport possible. Rod was one of the most gifted athletes I ever taught. Experience was the only way I could keep up with him. One random afternoon we were playing when the end of the day bell rang. We were so into the game that we didn't notice the crowded wall of spectators who decided to watch us. I had a bigger ego after that one.
I remember playing taxi for many of my students. At that time, I spent my weekends in St. John's and I usually had a couple of students carpooling with me. It made the trips go quickly and helped with my driving naps. Also, after practice my car would be full of students catching a ride home. I know this is not a recommended practice today, but I enjoyed the opportunity to talk with and to get to know them.
I remember hanging out with the Clarenville Crewe. From laughing with Peter and Julia to brewing with Harold to eating aunt Chris's mountains of food, I certainly got more than my rent's value Honestly, I cannot put into words how grateful I am to them. If you have family like them, consider yourself lucky.
I remember Murray the bus driver. When the girls team loaded into the small bus to head to the Provincial Championships, their distracted coach left the checks for the hotel, the driver, and the tournament registration on his "cluttered" desk. Murray smiled and said, "It happens. I got you." He paid the whole thing.
I remember my grade 9 girls team who were one of the worst skilled teams I have ever coached. No talent at all. It did not matter. They worked hard, lost badly, and had fun the whole time. It really was a lot of fun to work with them.
I remember my personal ski coaches. Every time I tried to cross country ski, someone was there to give a tip or a helping hand up. While they were all great, my favorite was Ms. Mills. This lady had the patience of Job as she taught me to conquer hills. After several attempts to get me to hold my poles correctly, she said, "Pretend like you are carrying a 24… I am sure you can relate to that."
I remember the basketball guys. There was a group of us who played twice a week and tried to combat the beers and the bad eating. Of course there was always post game beers which negated any good we did during the workout. They often volunteered to officiate my high school teams games. When I had a 20 point lead on arch-rival Arnold's Cove, one of the guys ran by and quipped, "Don't you dare take that press off!" He also gave me my fifth foul that got me tossed from my last league game.
I also remember the mistakes. I didn't praise my players enough. They do not know how great I thought they were. I took a joke too far and taped one of my player's hands to her head. Still not sure how that happened but she was forgiving. I ate too much McDonalds. I drove in weather I should not have. I started smoking to prevent myself from falling asleep when driving. I drank too many of Harold's good home-brew. I drove in 90 in a 60 zone without wearing seat belt… or insurance… or registration. (I got away with that one.) I bought a Ford Tempo. Yeah that's not all of them, but I did have my share of typical and atypical mistakes.
I remember my, "manual windshield wipers." They broke when I was driving across the province and I tied my basketball shoe laces to them. I usually asked my shot-gun passenger to operate them but I was sometimes forced to use them myself. The shotgun passenger was also responsible for keeping me awake. I wish I was lying.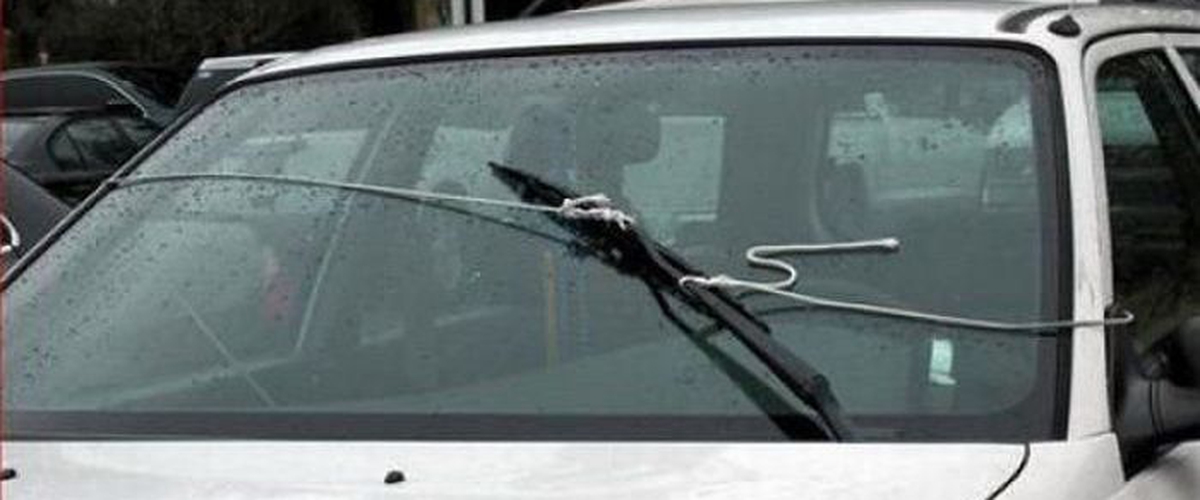 I remember being overwhelmed by their kindness when I was leaving. There were personalized shirts (which I still have) and cards (which I still have) and cassettes (which I still have but cannot really use). In a moment of weakness, I looked at one of my shorter grade 12s and said, "This is not right, this is my fucking job." It was a little awkward and then we laughed.
I remember my evaluations. Mr. Organ, one of the best VPs I have ever worked with had many kind words. He noted, "During my class evaluation, Mr. Crewe was having fun, the students were having fun, and there was evidence of learning. I believe this is what education should look like." He also referenced I needed to improve the keeping of my "dishevelled" desk. Principal Mr. Cole said, "I was unsure about you at first but you panned out in the end." He was more the Bill Belichick type.
What I remember most about that year was the awesome feeling I have about Clarenville and specifically CIHS. Maybe that was where I fell in love with teaching and coaching. That takes nothing away from the other places I have taught or coached, but I have always considered it my dream job. I look back on it like you would a first love. Most of the bad days are hidden behind an avalanche of fantastic memories.