New Look Cavs 2-0 after Defeating OKC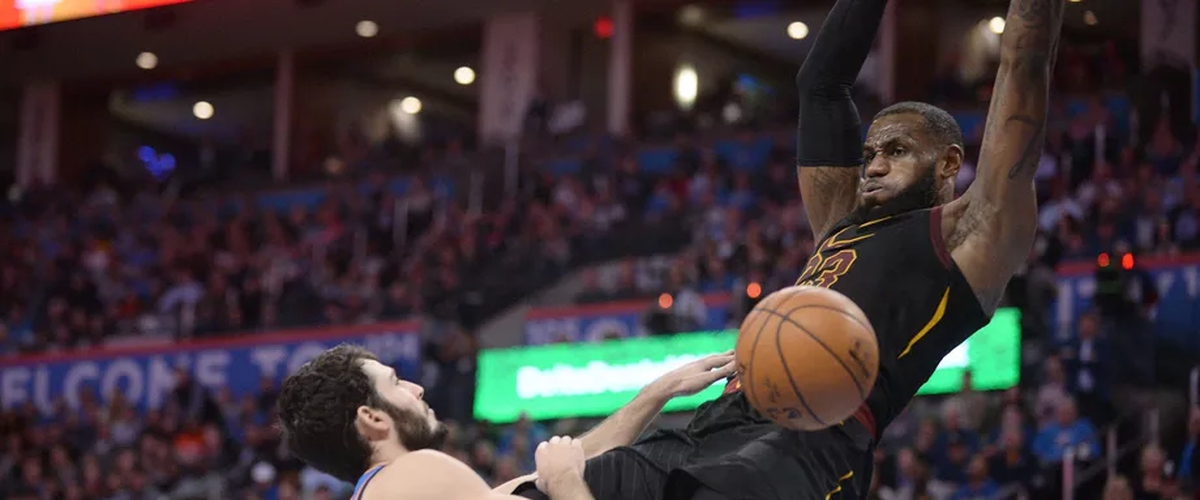 Don't look now, but the post-trade deadline Cleveland Cavaliers are 2-0, boasting an impressive pair of road wins over the Boston Celtics and now the Oklahoma City Thunder, who they beat tonight, 120-112.
LeBron James was locked in for all 40 minutes he played, leading the team in points (37) and assists (nine), while pulling down eight boards. I think it's safe to say the King is back after enduring a brutal January.
J.R. Smith was the only other starter besides James to score in double figures with 18 points. Most impressive was his three-point shooting where Smith went 6 for 9. In the past two games he is 9 of 13 from downtown.
The bench for the Cavs, in addition to James, really kept them in this game. Four guys coming off the pine scored in double figures: Jordan Clarkson (14), Rodney Hood (14), Larry Nance Jr. (13), and Jeff Green (10). The most impressive stat from this bunch, however, comes from Nance who lead the team with nine rebounds, eight of which were on the offensive end.
We'll have to wait until next week Thursday when the Cavs take on the Washington Wizards at home to see if this new roster can keep the momentum rolling. Regardless, they have some climbing to do for the rest of the season to get a top-two seed in the Eastern Conference as they sit five games back of the Celtics and six games back from the Toronto Raptors. It might be a stretch to say they'll catch up to both teams, but the real focus for this club should be to continue improving for the playoffs.