Paul George makes OKC Contenders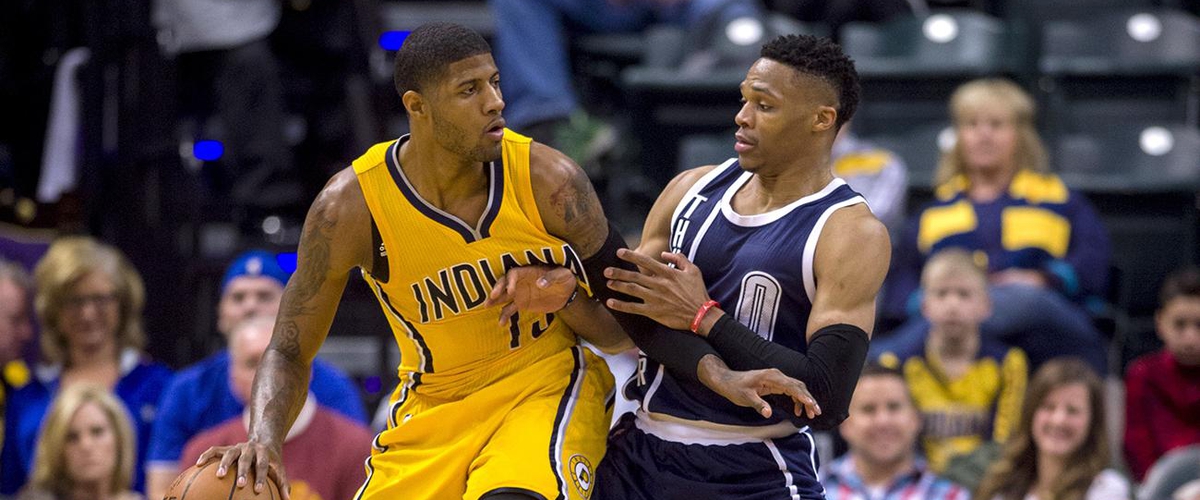 On Friday night, the Oklahoma City Thunder swung a deal that immediately puts them near the Western Conference elite next season. Paul George, one of the best two-way players in the league, is exactly what the Thunder need to compliment Russell Westbrook.
Despite Westbrook having easily the best season of his career, the Thunder were still unable to advance past the first round of the playoffs, falling to the Houston Rockets in five games. What was commonly lacking throughout the series for OKC was a consistent point producer that didn't wear number zero.
Now, in steps PG13, a man who averaged 23 points per game on 46 percent shooting last season. George will alleviate some of the ridiculously heavy scoring burden Westbrook shouldered in 2017. In all but four of the Thunder's 47 wins last season, Westbrook was the leading scorer.
In addition, expect George to bolster an OKC defense that generated a league-high 14.8 turnovers per game, but still gave up 112.8 points per game. George's 6'9, 220 pound frame combined with his quickness allows him to guard virtually every position on the court.
What then is the ceiling for the Thunder next season? They are still several pieces away from competing with the Golden State Warriors, however, George gives OKC a fighting chance against any other Western Conference team. A number two seed going into the playoffs and a trip to the Conference Finals seems like a best case scenario for the Thunder.