Top 5 Fantasy Football Running Backs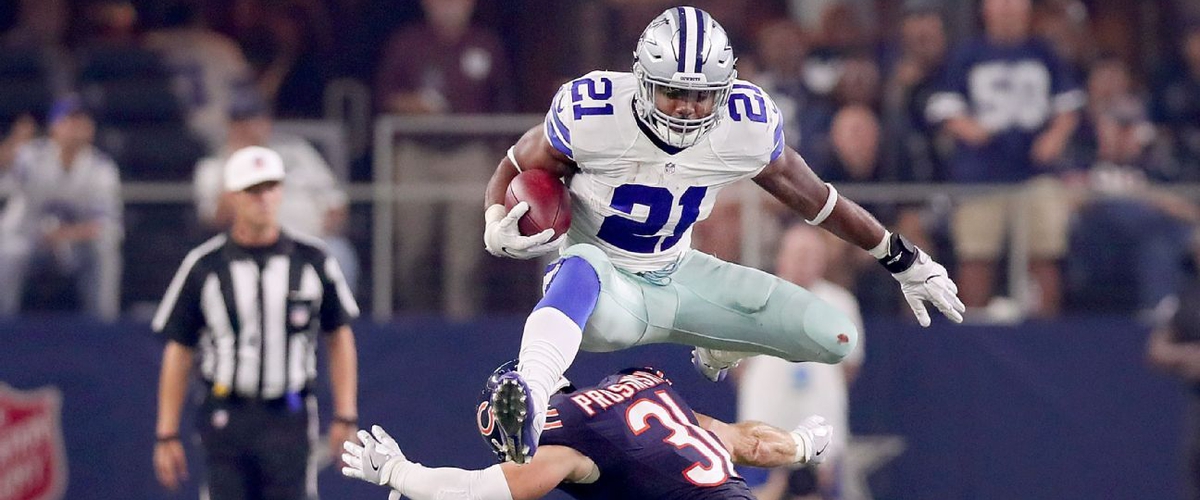 Perhaps the most difficult position to draft in all of fantasy football is running back. After the top ten there's a huge drop off in quality rushers, making it essential that you nab a top-tier guy if you can. The question then becomes, who's the best running back to take? Below are my top five running backs for the 2017 season.
5. Melvin Gordon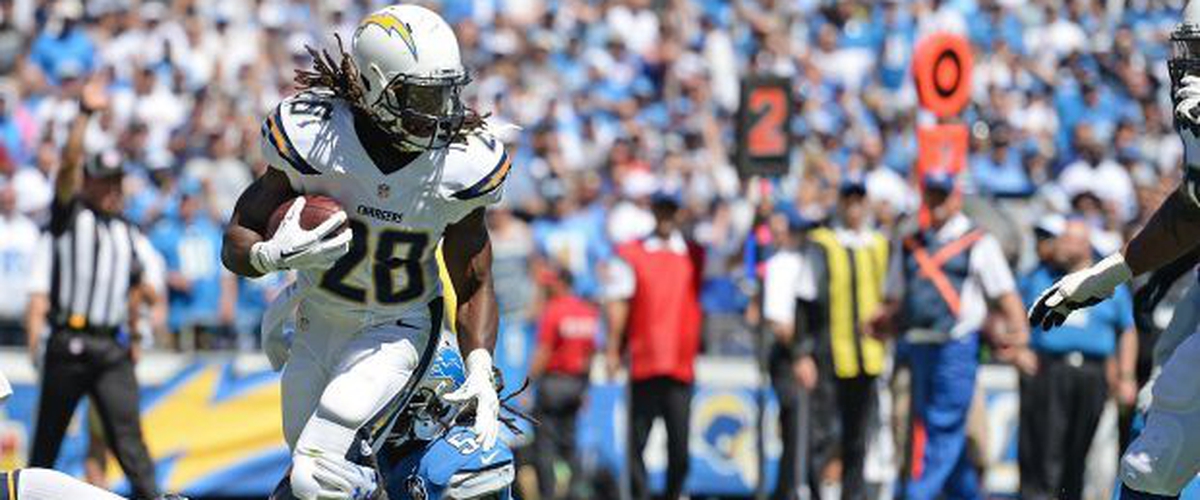 Shaking off a rookie year in which he failed to score a touchdown, the second year man out of Wisconsin showed up in a big way during his 2016 campaign. Despite being limited to just 13 games, Gordon found the end zone 12 times, making him the eighth highest scoring running back in fantasy football.
What separates Gordon from many of the other rushers I could've put in this spot is the fact that he's playing on a dangerous Chargers offense and has sole possession of the backfield. Should he stay healthy for all 16 games, a season of 1,600 total yards and 15 total touchdowns could be on the horizon.
4. LeSean McCoy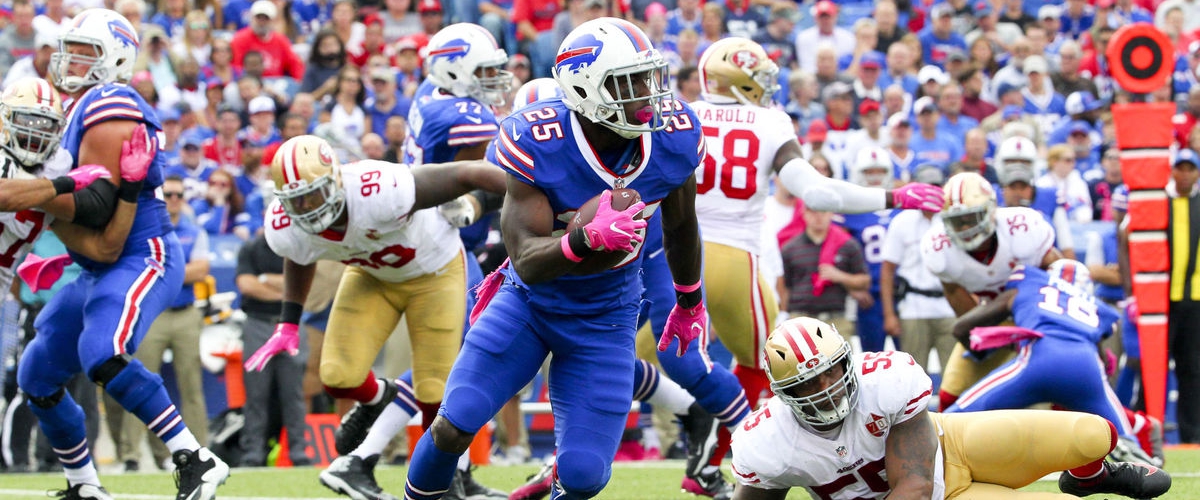 No player with over 200 carries was more efficient running the ball last season. In his second year in Buffalo, McCoy averaged 5.4 yards per rushing attempt, the best mark of his career. That efficiency translated into the third best fantasy season among running backs, with his 248 points being better than all but David Johnson and Ezekiel Elliott. In addition, the departure of Mike Gillislee to the Patriots means 'Shady' has the backfield essentially to himself.
If there is one knock on McCoy, it's his nagging leg injuries that will only worsen as he enters his age 29 season. The possibility for regression should be a serious consideration as running backs are known to decline rapidly as they approach 30 years old.
3. Le'Veon Bell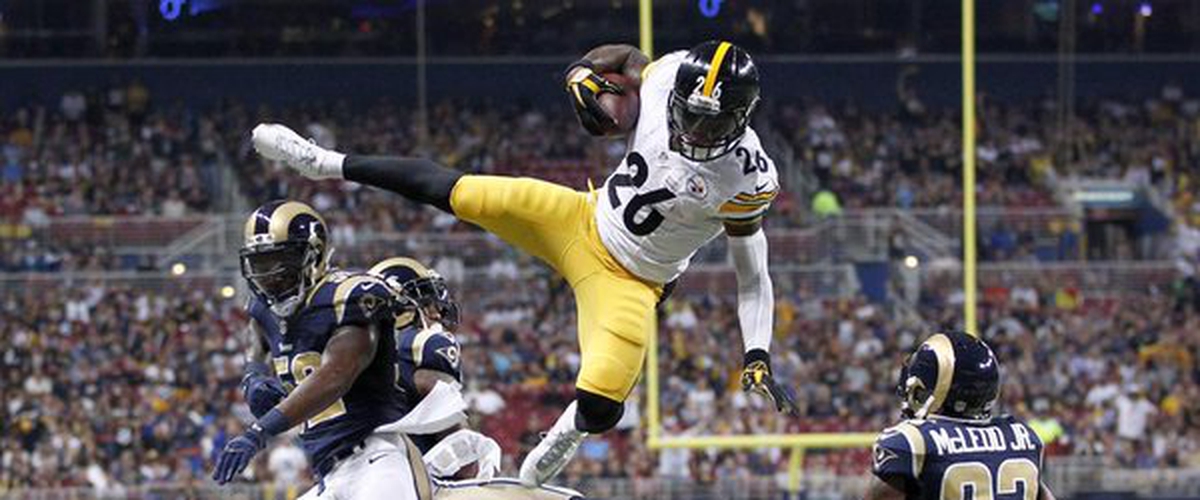 If this list were written with the assumption that everyone would play all 16 games, Bell would be at the top. However, with a history of groin and knee injuries that has caused him to miss 13 games in four seasons, I can't rank him any higher. If you're investing such a high draft pick in a running back, they better be expected to play all 16 games.
That being said, Bell is an absolute beast when healthy. In just 12 games last season, because of a four-game suspension to start the year, the Michigan State alum racked up over 1,800 total yards and nine touchdowns. He benefits greatly from playing in an offense that can also get it done through the air, alleviating pressure in the box.
I wouldn't blame you if you took Bell with the top pick in the draft, but it's a bigger gamble than the guys ahead of him.
2. David Johnson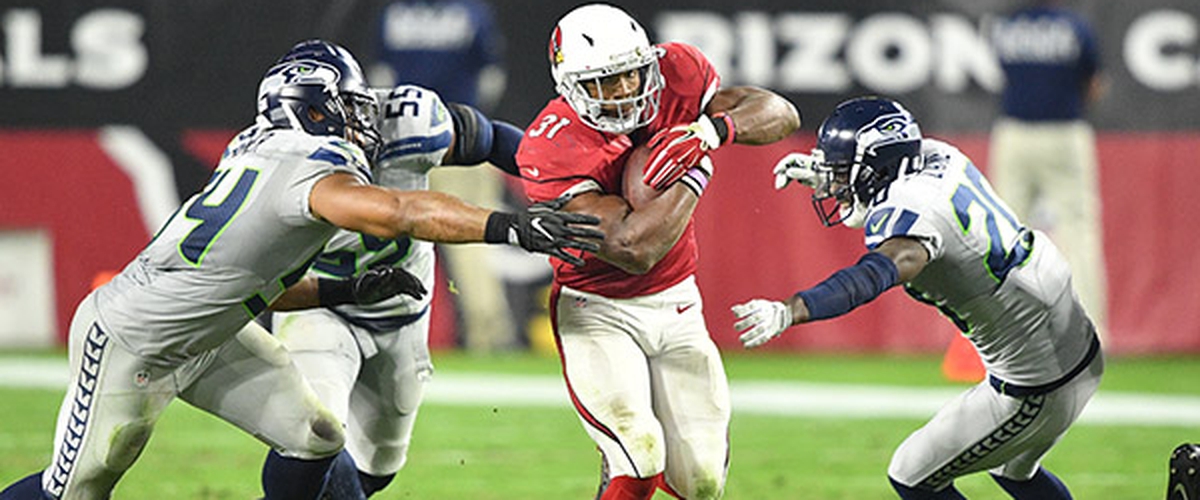 Surprised to see last season's top fantasy back at number two? Don't get me wrong, Johnson will be elite once again this year, but the same can't be said for his supporting cast. Carson Palmer and Larry Fitzgerald aren't able to draw defenses' attention like they used to, meaning more stacked boxes for Johnson to run against. The effects of which can be seen in a pedestrian 4.2 yards per carry last year for the tailback.
Where Johnson will shine however, is as a receiver. He led all running backs last season with 879 receiving yards on 80 receptions. For context, those are better receiving numbers than Dez Bryant and Brandon Marshall put up in 2016. The combination of Johnson's 224 pound frame and quickness make him a mismatch for almost any linebacker.
Barring injury, Johnson will finish as one of the best fantasy running backs this year, take him with confidence near the top of your draft.
1.Ezekiel Elliott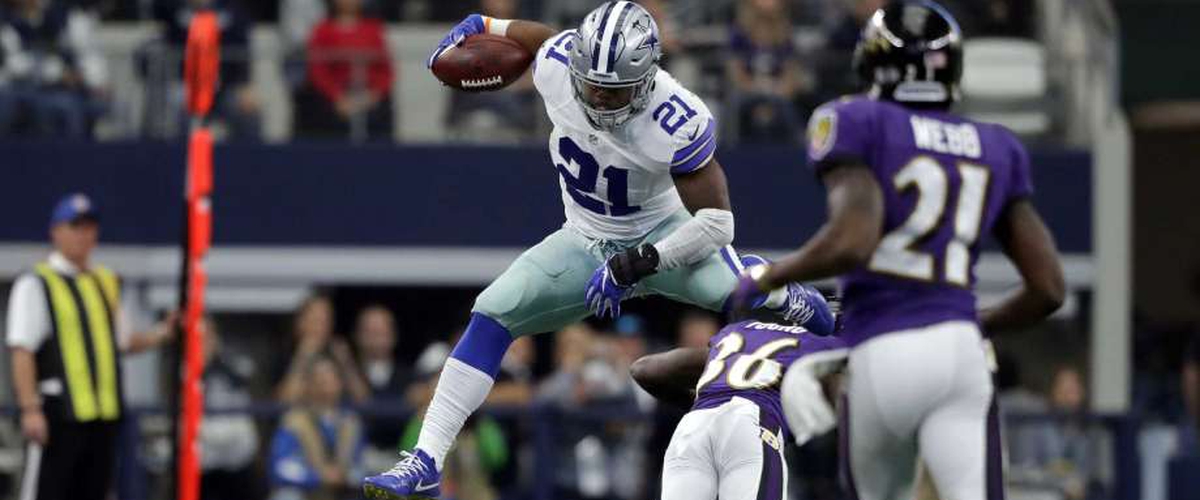 The rookie sensation, Ezekiel Elliott, gets my vote to be the first running back chosen in your draft. The Ohio State product led the league in rushing yards last season by a wide margin, running for 1,631 yards while the next closest, Jordan Howard, had only 1,313. He was also the only running back to top 300 carries, meaning you won't have to worry about him having a lack of opportunities to produce.
There's not much you can say against Elliott. He checks off all the boxes for a top-tier back; he has young, fresh legs, runs behind the best offensive line in the NFL, and has a supporting cast spearheaded by Dak Prescott and Dez Bryant. In Elliott, we can easily be looking at the best running back of this generation.
If you're lucky enough to draft him, keep an eye on his potential suspension from a domestic violence incident.