What Should the Eagles do with Nick Foles?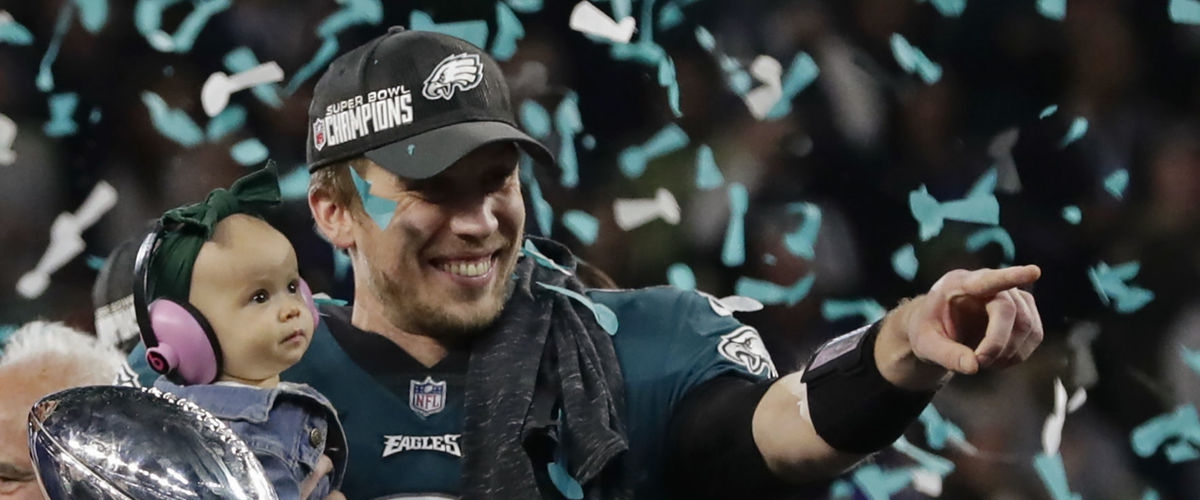 Fresh off of a Super Bowl MVP performance, Nick Foles' stock has never been higher. Stepping in for an injured Carson Wentz, Foles went 5-1 as a starter, including a perfect postseason run, culminating in the first ever Super Bowl victory for the Philadelphia Eagles. But, with the season now over, what are the Eagles to do with the sixth year man out of Arizona?
Foles currently has one year left on the two year deal he signed with the Eagles early in 2017, meaning the team can do what they want with him until the end of next season. On many teams, Foles would step into the 2018 campaign as the unquestioned starter, but such a scenario is highly unlikely, assuming Wentz makes a full recovery from the ACL injury that knocked him out of this season. Prior to going down, Wentz was having an MVP caliber season, amassing over 3,500 total yards and 33 touchdowns in just 13 games. Wentz is the face of their franchise.
There are only two other logical choices for the Eagles in terms of what to do with Foles. Option one is to keep him on as a backup for at least the 2018 season. This would be a smart move to ensure that, should Wentz suffer a major setback in the recovery process or get injured again, the team would still be able to perform at a high level.
However, keeping Foles on his current contract presents the Eagles with a problem in the 2018 offseason. Regardless of the fact that he will be 30 when that time comes around, Foles will be looking to sign for a hefty price tag that the Eagles won't be able to afford. Any number of quarterback needy teams will be able to pay the premium that Foles wants.
Although the Eagles will have a secure quarterback situation for 2018, they will get nothing else in return for the high value Foles has now. Which brings us to option two. Trade Foles to one of the many teams that will be searching for a quarterback in this upcoming draft.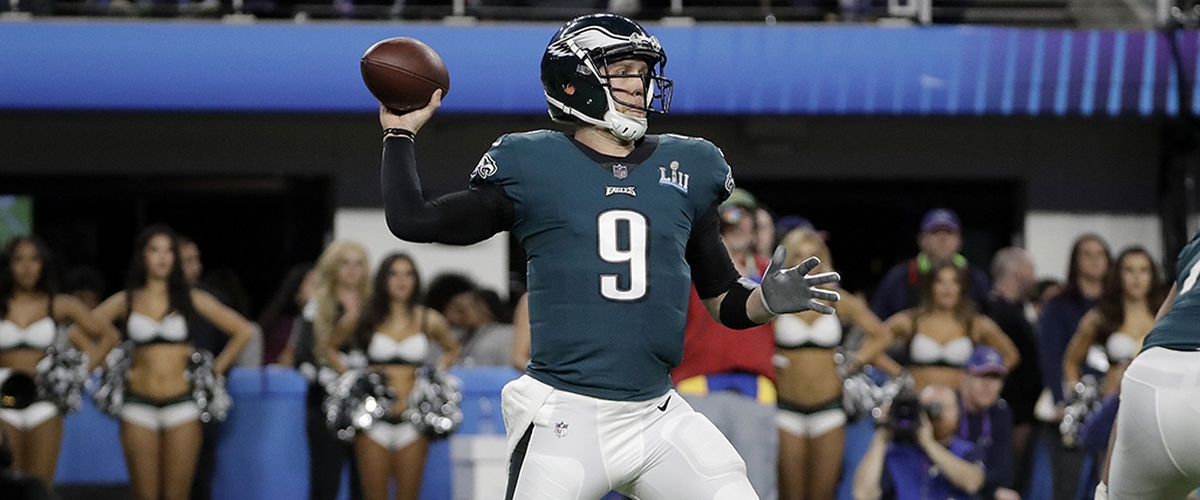 The list of teams that are looking for a quarterback includes the Cleveland Browns, New York Giants, Denver Broncos, New York Jets, Miami Dolphins, Arizona Cardinals, Baltimore Ravens, and Buffalo Bills. Clearly, there are not enough quality quarterbacks in this draft for all these teams, meaning Foles could be used as a major trading chip in negotiations with them.
The Browns quarterback situation should be settled, considering they have the number one pick. The Giants will use Eli Manning as a stopgap until the quarterback they draft is ready to start, same goes for the Dolphins, Ravens, and Bills with their incumbent starters. This leaves the Broncos, Jets, and Cardinals in need of a starter for 2018.
Assuming that Kirk Cousins signs elsewhere, the Broncos seem like the ideal landing spot for Foles, considering the array of weapons they'll have for him to work with in addition to a stout defense. By contrast, the Jets and Cardinals seem to be several key pieces away from being playoff contenders and also play in much tougher divisions.
As we get deeper into the 2017 offseason, the fate of Foles will eventually reveal itself, but it seems they would be wise to deal him while his stock is high.