Mt. Dez Bryant erupts on social media, and why he had a right to.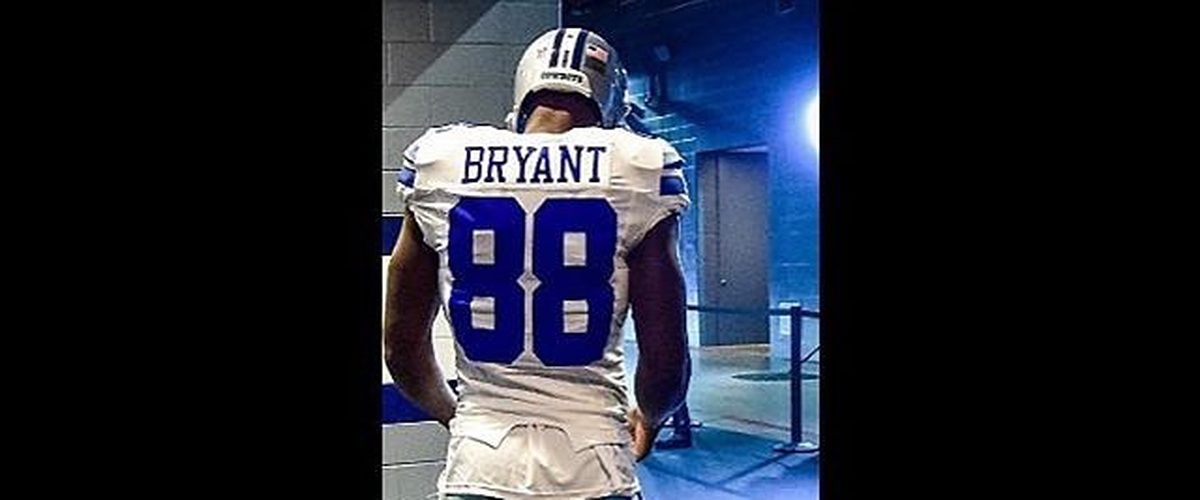 Star Cowboys receiver Dez Bryant recently posted a picture of himself on Instagram in a Dallas Cowboys uniform; with his back turned, appearing to be walking out of a tunnel. In the description below, he only wrote "X".
Some Dallas Cowboys fans apparently interpreted this as Bryant being isolated from the Cowboys organization and appearing to want out.
I have to admit, it was a bit of a strange post. However, not strange enough for Cowboys fans to flip. Perhaps, the sight of Dez Bryant not posting about shoes shocked the crowds (just kidding!).
Apparently, Dez Bryant didn't take too kindly to fans crying aloud about how he's leaving for good.
Dez Bryant became Mt. Dez Bryant, and it erupted,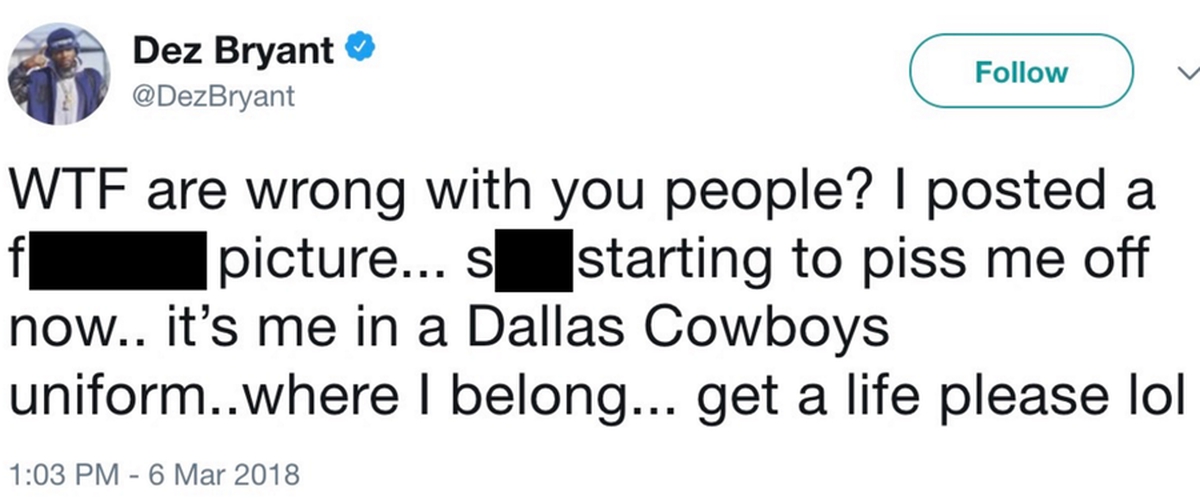 Dez Bryant has been mocked on social media, a lot lately. More or less by trolls that do-in fact- have nothing else better to do with their time. I have a feeling that this is just frustration built up over time. I do think Dez Bryant's time in Dallas is limited, but I don't believe this post had anything to do with that.
I also believe that he is being mocked by some fans too harshly, considering, all Cowboys receivers are going through major slumps, not just Dez Bryant.
Overall, fans shouldn't play too much into this post or his outburst. Warriors defend themselves, and that's what's happening here. He has every right to defend himself, and I encourage him to continue to do so!