Baseball has its problems, but lack of star power is the least of them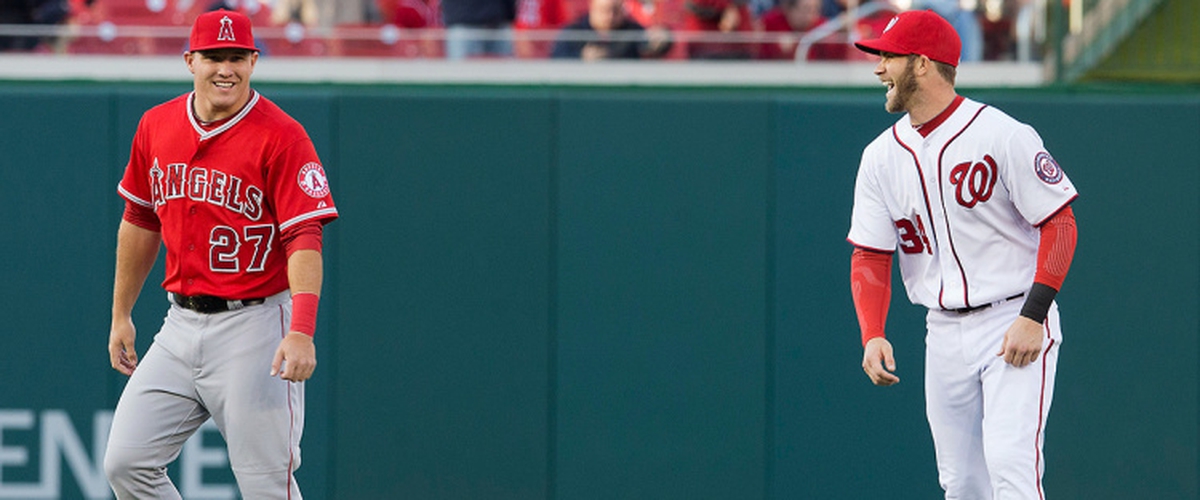 Just a couple of nights ago, I went over to the bar at George's of Galilee down in Narragansett to order a drink. While I was waiting to get served, the television bar was showing highlights of the days baseball games, the last games before the All Star break. As I'm looking at the highlights of another Aaron Judge towering home run and a late-innings loss by the Red Sox, I heard a guy sitting at the bar say to his buddy "baseball sucks now a days." Baseball sucks now? I thought maybe the dude just didn't grow up in a baseball crazed family like I did. But in the back of my mind, I knew what this guy was talking about, because it's no secret baseball has its issues.
Commissioner of Major League Baseball Rob Manfred has acknowledged the leagues problems over the last year. And they are legit problems. The games are longer than they've ever been in the history of the sport, which has the league talking about adding a pitch clock to get the games moving. Young kids seem to be lacking interest playing, wanting to play more fast-paced sports like basketball and football. Then came an article published by ESPN on April 5th of this year titled "Where have all the MLB superstars gone?" And that's when I realized even with baseballs legit issues, people are completely wrong about the game lacking stars.
The article, written by Jayson Stark, was about how an ESPN poll of America's 50 favorite pro athletes. Out of the 50 names that included stars like Tom Brady and LeBron James, only 2 baseball players cracked the top 50, David Ortiz and Derek Jeter. Stark talks about how maybe baseball's best are just too young right now for people to get behind. All true, but to say that the league completely doesn't have stars or a face of the game is a bit too strong.
The people who say baseball doesn't have any star power simply just don't like baseball as much as they thing they do. You can bitch and complain all you want about the games feeling like they take up your whole night when you tune in because it actually does. But if you say there aren't enough superstars means you're just not paying attention enough. When both Angels and Nationals outfielders Mike Trout and Bryce Harper broke out in the 2012 season, it was the beginning of a youth movement baseball desperately needed. The steroid era left the game in shambles and guys like Derek Jeter and David Ortiz were approaching the end of their legendary careers. Baseball needed a younger core of players, and they got it starting with the emergence of Trout and Harper.
The fact is baseball has enough stars in the league that they can promote to engage an audience, which could help get young kids more of an interest in playing. It's not just Trout and Harper, but guys like Clayton Kershaw, Kris Bryant, and Buster Posey are all great examples of baseball having superstars worth watching. When it comes to baseballs desire to have more engagement in the sport from international and african americans to play, the league hopes players like Mookie Betts, Manny Machado, and Fransisco Lindor stardoms will continue to rise. It's impossible to name them all, but there are plenty of young superstars like Corey Seager and George Springer all across the league right now. All guys who play the game clean (as far as we know) and are great examples of role models.
The biggest might be the biggest man in the league, Yankees rookie slugger Aaron Judge. After Judge's dominating performance last night in the Home Run Derby, Commissioner Rob Manfred told reporters that Judge can be the 'next face of baseball.' A home run hitting giant on one of the most high-profiled teams in all of sports? Yeah, that already smells like the next face of the game.
So with all this young talent why do people say the game lacks stars? Maybe people feel this way because we don't get the Trout vs. Harper World Series matchup every year like the NBA does with the Cavs and Warriors. The games might be too long and the interest might be low. All I know is that if the young stars of the game today don't excite you, then maybe you just weren't ever really a true baseball fan after all.