Top 5 Things to Watch in MLB Second Half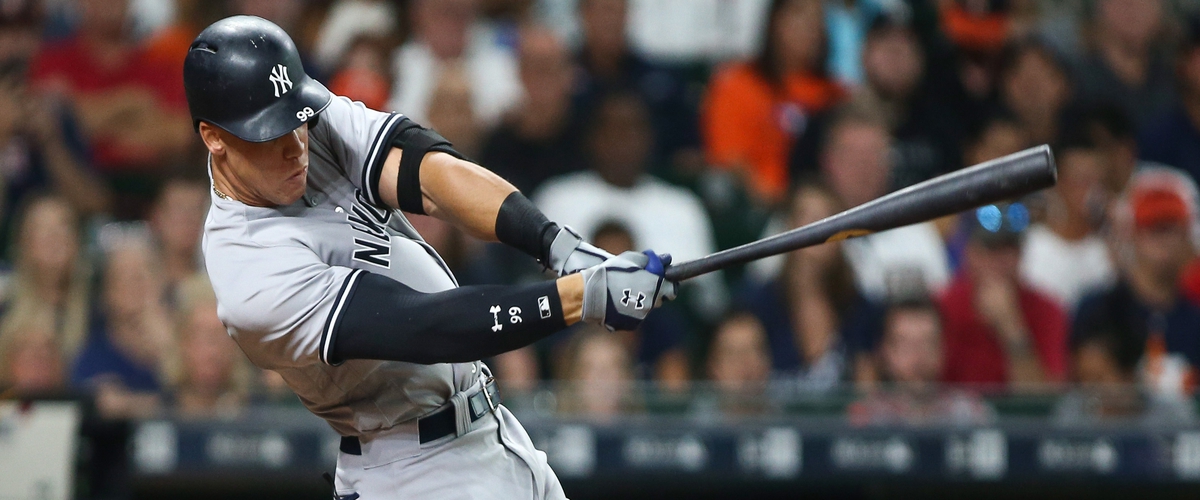 Top 5 Things I'm looking forward to in the MLB second half
With the MLB's all-star game now behind us, it's time to sit back and buckle up for what will surely be and exciting second half of the MLB season and build towards October baseball. With about 76 games to go, we are a little more than half way through the schedule and have a good idea who is for real and who is not. As is the case every year though, some teams who were pleasant surprises the first half will stumble and teams that underperformed the first half (I'm looking at you Cubs), might finally start to put it together and resemble the contenders we thought they would be in the preseason. And with the trade deadline right around the corner, that will also go a long way in determining which clubs make the playoffs.
With a plethora of teams still bidding for playoff spots in the AL and not so many in the NL. As well as many award races still wide open, here are the 5 (in no particular order) things to keep your eye on in the second half.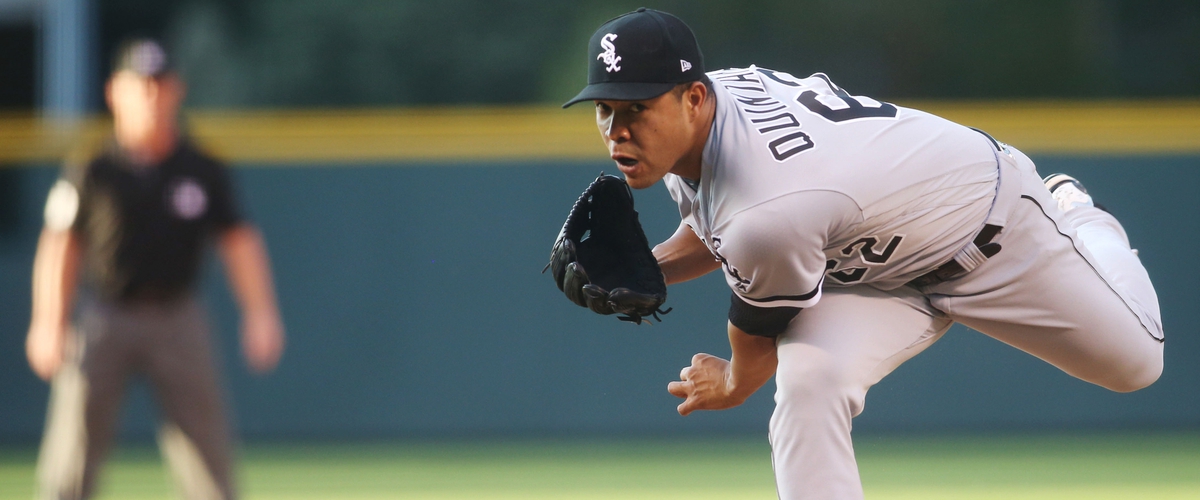 1. Whose Buying and Whose Selling?
Let's start with the obvious, the trade deadline is just over 2 weeks away and already there are a ton of rumors of moves teams might make. As I mentioned, there are still a ton of teams in the hunt for a playoff spot in the AL and many top contenders that have some weak spots. Will the Red Sox look to add a third baseman? Could they make a move for Todd Frazier? Though he's had a rough year (.181 avg, 6 homers, and 21 RBI's), maybe a change of scenery and a playoff race would be enough to get him going again. If not Frazier maybe they look at a guy like Mike Moustakas, although I don't think the Royals should part with him just yet, since they are far from out of the playoff race. Will Houston really look to add another starter? They already have the AL west locked up, but you can never have enough pitching, especially in October. Kuechel should be back within a couple of weeks, but maybe they try to add a Sony Gray or Jose Quintana (Actually scratch Quintana, it just broke as I am writing this that , more on that later though) to get ready for a deep October run.
What about teams like the Yankees or the Twins, will they mortage their futures to try to win now. I would say no, both teams have bright futures and I wouldn't be willing to risk that just yet for what might be a second round exit at best. Unless they can get a bullpen arm or depth for cheap, I would say stay put.
In the NL things are not nearly as wide open, but some teams still need some pieces. Will the Nationals FINALLY add to the bullpen? (It blows my mind this wasn't addressed in the offseason, but then again they're leading their division and one of the best teams in baseball, so what do I know). Could they go after David Robertson? The White Sox and Nationals have worked together before, and although the White Sox GM will charge an arm a leg and Bryce Harpers first born, it could be worth it if it gets them to the world series. Then again maybe they can Tony Watson from Pittsburg or A.J. Ramos from Miami for cheeper.
There are a few other teams to watch out for at the trade deadline such as the Cubs (Who just got a major rotation upgrade), cardinals, and everyone else in the NL central, but will talk about them later.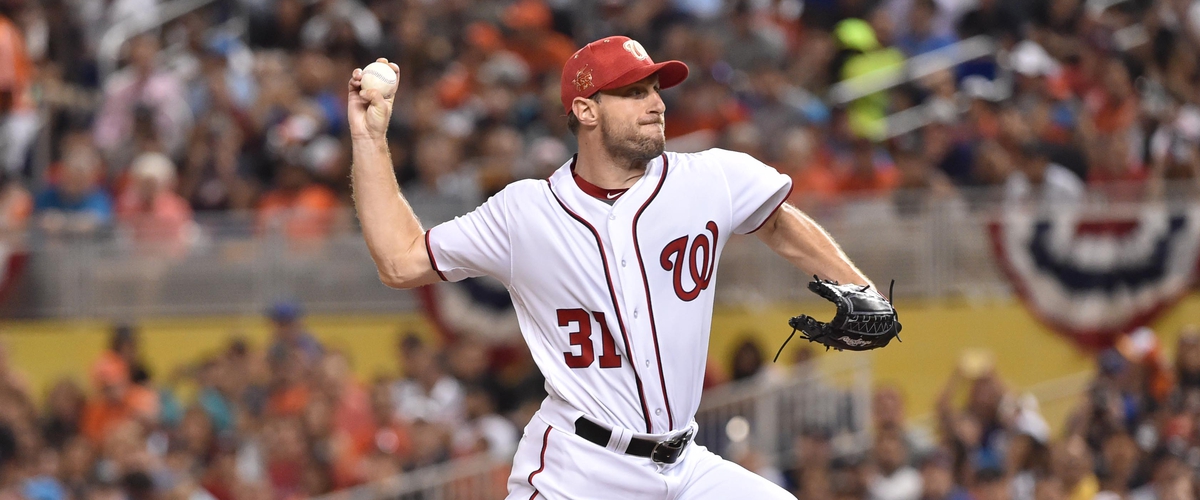 2. NL CY Young Race
Max Scherzer has quite simply been a beast every time he's stepped up to the mound lately. Literally every time he pitches I wonder if he is going to throw a perfect game or strike out 20 batters. He's been that good lately and is a big reason the Nationals are where they are right now. I know I said they need some bullpen help, but really who needs a bullpen when you have Max Scherzer, that should be the Nationals new slogan. Through 18 games so far this year, Scherzer is 10-5, with a 2.10 ERA, 0.779 WHIP, is averaging a career high in strikeouts per 9 innings with 12.1 and close to a career low in walks per 9 innings with 1.9 (all per baseball-reference.com). Really he has been dominant this season and could very well end up winning the NL Cy Young if he keeps this up.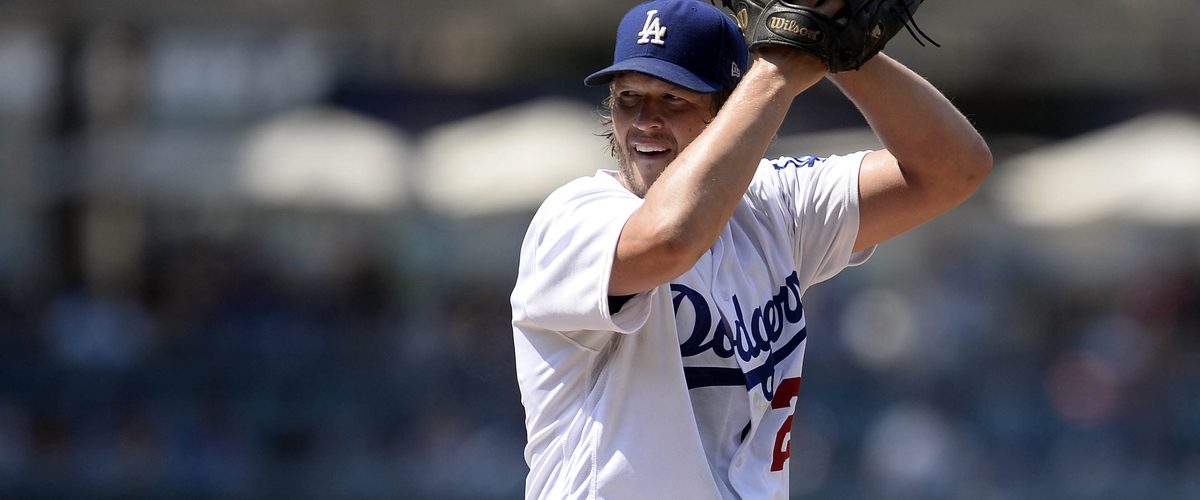 However, there is another man on the other side of the country, who goes by the name Clayton Kershaw who is also having a stereo typical great year. You remember Clayton don't you, he was pretty much the undisputed best pitcher in baseball til Mad Max up there started destroying every hitter he faced this year. Through 19 games so far this season, Kershaw currently sports a 14-2 record, a 2.18 ERA, 0.877 WHIP, 10.8 strikeouts per 9 innings, and 1.5 walks per 9 innings. All numbers on pace with years that he won a Cy Young. Kershaw continues to prove that he is one of the best if not the top pitcher in baseball and if he has one of the second half surges that we have seen him have before, could easily walk away with his fourth Cy Young.
In all honesty, I am a big fan of both these pitchers and have always enjoyed watching them pitch. You could give the Cy Young to either and I won't say they don't deserve it, heck both might even earn some MVP consideration this year as well. Actually what I am really hoping for is a Nationals vs Dodgers showdown in the playoffs. Forget about all the other factors that would make this one heck of a fun match up, a game one or a possible game seven with Scherzer vs Kershaw! Take my money, NLDS or NLCS, doesn't matter to me. I will pay to watch that playoff game.
3. NL Central
WOW, so I previously had this paragrah written before I found out that the Cubs landed Jose Quintana, which I'll probably have to write an entirely different article on, but nonetheless, this point has taken on a bit of different direction than it had before.
Anyway, before the season started, actually as soon as last season ended everyone and their grandma picked the Cubs to win the NL central in a landslide, just as they did last year. So far this year, it hasn't looked pretty. However, now that they have just added a new toy to their rotation in the form of Jose Quintana, things are starting to look up if you ask me. Right now the Cubs are 43-45, 5.5 games behind the first place Brewers in the central, 7.5 games out of the last wild card spot and tied for second place in the central with the Cardinals. Clearly not where they thought they would be at this point in the season. However, for my money the Cubs are still one of the deepest and most talented teams in all of baseball. Adding Quintana, takes a huge amount of pressure of that rotation as well as the bullpen, which I also wouldn't be surprised if they add to before the deadline. I think this move already puts them ahead of the Cardinals and puts a lot of pressure on the Brewers, who I am personally still not convinced are forreal.
Speaking of the Cardinals though, many had them tabbed for a wild card at the least. I mean this one of the most historically great teams in MLB history and have had a great run of success in the last 10 years. All good things come to an end though as they say and while they may be within striking distance of the division lead and tied with the defending champion Cubs, the talent the Cubs have far outweighs what the Cardinals have and it's not really even that close in my opinion. In all honesty, I think the Cardinals need to look long and hard at their club. A lot of blame gets thrown at Mike Matheny, but I honestly just don't think this club is that talented. Their best hitter is probably Matt Carpenter, but he isn't a true middle of the order bat, which the cardinals desperately need. And I'm sure Cardinal fans will surely smite me for this but Yadi's best days are far behind him. While I'm not sure if a full rebuild is in order, the Cardinals should definitely be sellers at the deadline. I am not sure what kind of prospects or players they'll be able to bring in, but they should be willing to listen to every offer.
As for the Brewers, while I'm impressed with what they've done so far, I just can't see them holding this up. I don't trust their pitching or that their lineup can continue to be this good. I might be wrong, but I still think the Cubs talent will win out. Especially if they add something at the trade deadline, another starter perhaps? I would stand pat if I was Milwaukee though, they have a lot of young talent and a bright future, like the Yankees and Twins, unless something can be had for cheap, I'm not betting the future.
(I'll keep these next 2 brief)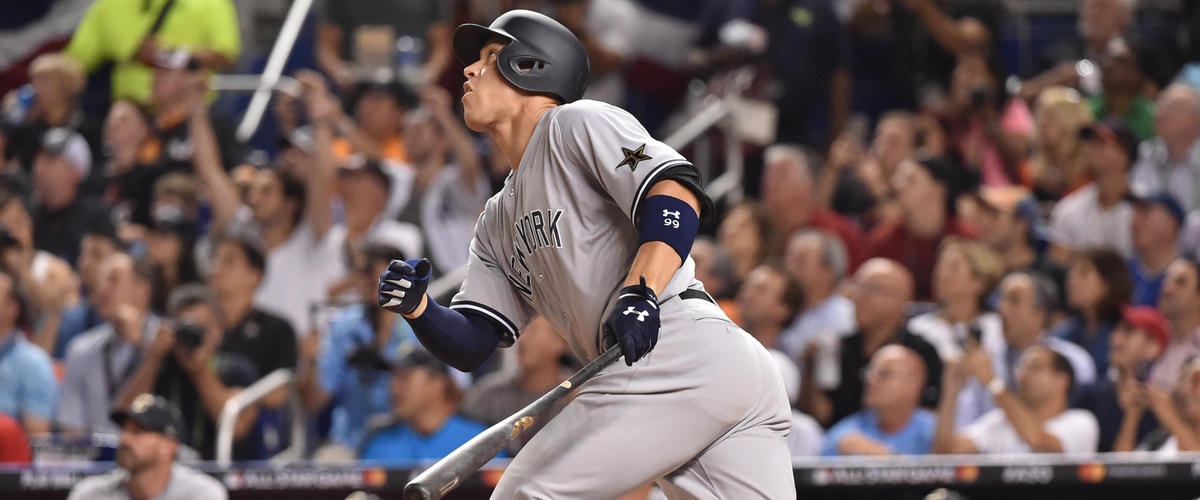 4. AL MVP Race
Right now Aaron Judge looks like a baseball god every time he steps to the plate. I mean literally even when this guy misses on a pitch he can hit it 400 feet. Right now if you asked for my vote he is the run away rookie of the year and AL MVP. I mean the man is almost in line for the triple crown. However, there is another man sit to return this weekend, that might have something to say about the AL MVP race. Mike Trout is sit to come back this weekend and if he has a second have surge or just continues doing Mike Trout things and Judge keeps this up which I think he will, this MVP race could be a lot of fun to watch. For my money, as much as I love Judge, Trout is still the best player in baseball at least for now. Either way this will be a fun MVP race.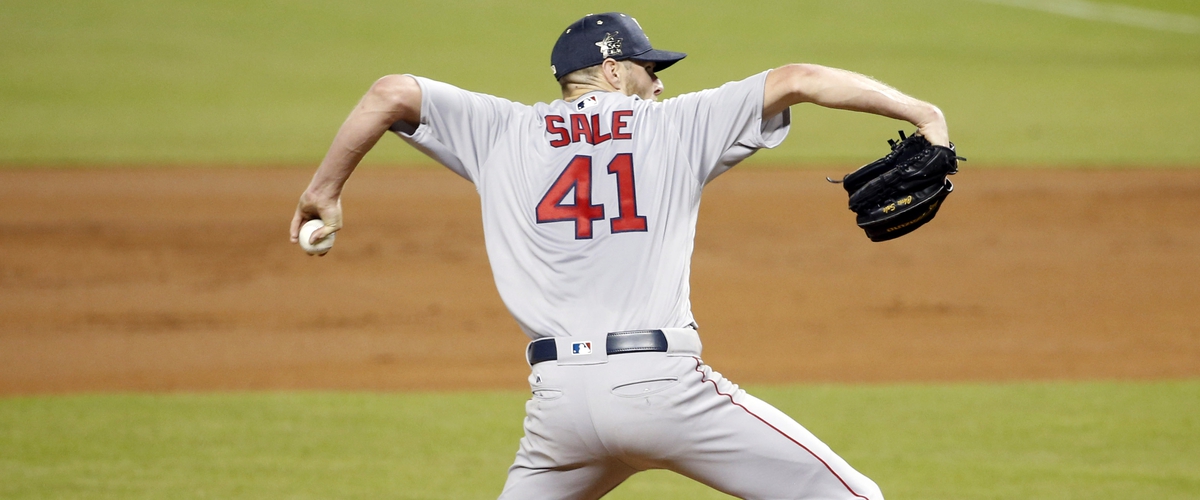 5. AL Cy Young
Right now Chris Sale looks like the runaway AL Cy Young winner, and rightfully so. He has been straight nasty this year, striking out everything in sight and is a big reason the Red Sox are in first place. However, Dallas Kuechel is due back soon though for the Astros, and before he went down he was also having a monster season. Chris Sale may get the votes if he stays healthy the whole season, that could give him the edge among vote getters. If Kuechel is able to come back and act like he's never missed a beat though, it could be a race to the finish for the AL Cy Young.