Cardinals Jose Martinez named MLB NL Rookie of the Month for September.
St. Louis Cardinals may have finished third in the National League Central Division at the close of September; but, one of the Cardinals rookies closed his month at the top of the MLB NL Rookie of the Month honor list. OF/1B Jose Martinez.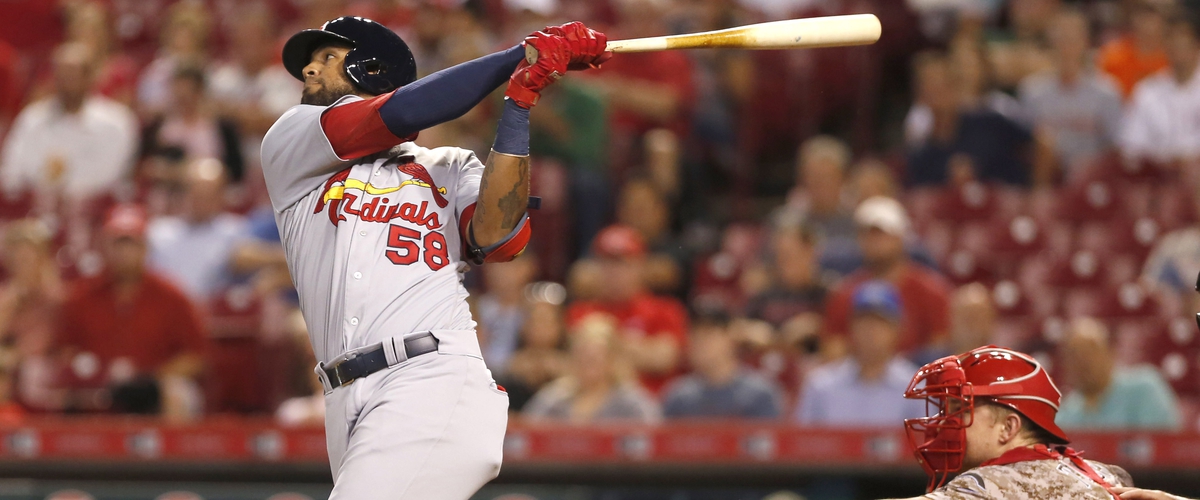 By the end of September, Jose Martinez had reached base in 26 straight games. He added his 27th in the final game on October 1. He closed the last month of play holding a .345 BA/.427 OBP/.548 SLG/.975 OPS. He with a .309/.379/.518/.897 slash line.
The 29 year old's tenacity and conviction saw his way through a long trek, with support and encouragement from family, of ten seasons in the minors. He made his debut with the Cardinals, September 6, 2016, being part of the September call-ups from Memphis Triple-A. Only playing in 12 games, he held a .438 BA. He had no home runs, with one double and only one RBI. However, he was 7-16 at-bat, with a 2-1/BB-SO ratio.
Spring training 2017, he won a spot on the Cardinals Opening Day roster wearing #58. In the beginning; and, being a rookie, he saw very little playing time. To begin the season, he was penciled in to play in the outfield. As the season progressed, due to team member's injuries, baseball fate, and proven worthy, he became an everyday player. Eventually, he was moved from the outfield and became Cardinals everyday first baseman.
He was definitely a difference maker for the team with strong play and dedication to himself to do his best .
This honor and award by the MLB for NL Rookie of the Month in September is much deserved. Recognition that is worthy of a player who has worked hard, 'loves his job' and is a team player. He shared the honor with AL New York Yankees rookie Aaron Judge.
Congratulations to Jose Martinez for his efforts and strong play, not only in September; but, all season long for the St. Louis Cardinals. And, all of Cardinals Nation looks forward to his 2018 season wearing the "Birds on the Bat" uniform.