Cardinals Making Moves includes their Rotation
St. Louis Cardinals 'shaking up the line-up' is shaking up their rotation to begin this second half, also.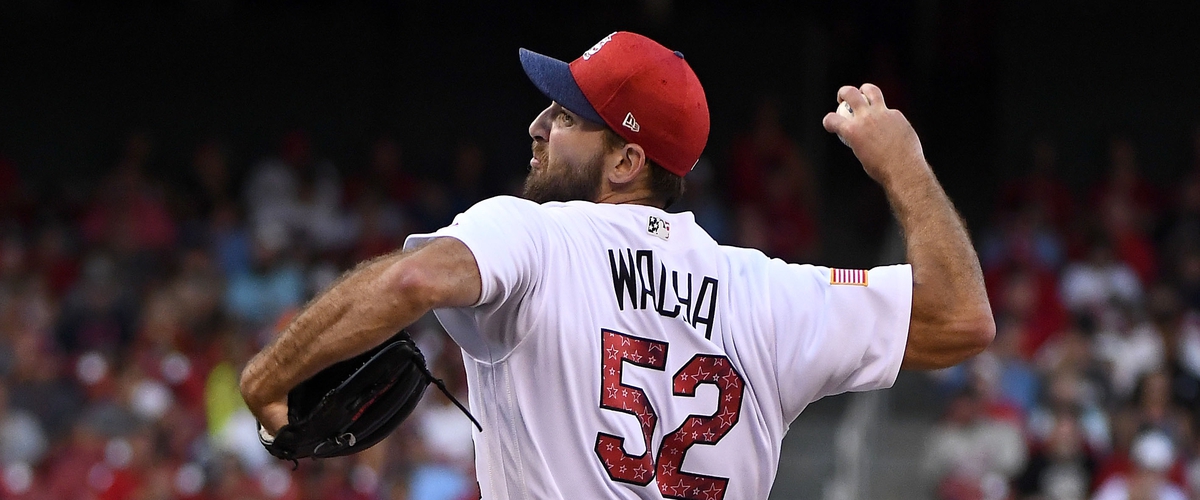 During the first half of the season, Cardinals #5 starter Michael Wacha (6-3/4.10 ERA) followed Mike Leake in the rotation.
Starting off the second half, Cardinals began with Mike Leake (6-7/3.14 ERA), followed by Lance Lynn (8-6/3.40 ERA), in their current series against the Pittsburgh Pirates.
Lynn put together a solid start in Game Two against the Pittsburgh Pirates to tie the series. Not without a couple of jams; but, he went 6.1 IP-8 hit scoreless innings, issued no walks, with three strikeouts, in the Cardinals 4-0 shutout win. He, also, added runs 2 and 3, himself. One by his own bat for a double; and, the other on Matt Carpenter's RBI single.
MICHEAL WACHA'S NEXT START - AGAINST THE METS
Wacha's usual start, as fifth in the rotation, has been pushed up to Tuesday, July 18, against the New York Mets. He has been closely monitored by the Cardinals regarding his rare shoulder issue which has landed him on the DL, at one time or another, the past three seasons.
He will now be in the third spot, following Adam Wainwright (10-5/5.20 ERA). Leake moved to #4 and Lance Lynn's power as #5. I feel this move gives Wacha extra time to rest his throwing arm/shoulder. And, not all bad strategy by the Cardinals.
Wacha had three quality starts prior to the All-Star break, 17.2 IP/3 ER while logging 23 SO. In his last two outings, he fanned nine in each start. In the month of June he held a 5.55 ERA. His two starts in July, he's logged a 1.54 ERA. He has three consecutive wins for his last three starts.
Therefore, Pirates rookie Trevor Williams (3-4/3.80 ERA) will not face Wacha in the final game of the series. Instead, Williams will face Cardinals Carlos Martinez (6-8/3.40 ERA).
Williams has not faced the Cardinals since last season in a relief role for the Pirates. Not his best in only .01 IP/3 ER/4 Runs on three hits allowed. That was at Busch Stadium. Now, he will face them as a starter. At home, nine games played with six starts, he is 0-1/4.54 ERA in 41.2 IP. He's allowed 3 HR/21 ER off 36 hits. However, has held the opposition to a .234 BA. The only three Cardinals to face him are Matt Carpenter (1-0), Greg Garcia (1-2); and, Yadier Molina (2-4/1 RBI). The other two earned runs were by Randal Grichuk and Stephen Piscotty, both currently on the DL.
C Martinez returning this second half from the All-Star game with two scoreless innings pitched for the National League. However, he has struggled on the road this season. In eight game starts, he is 2-5/4.13 ERA, allowing 7 HR/22 ER in 48 IP. On the flipside, he has held batters he's faced to a .229 BA. This will be his first appearance against the Pirates this season. In the past three seasons, he 4-5/3.61 ERA and a tick higher pitching at PNC Park.
We will see if the the All-Star Martinez shows up today. He begins the second half with three losses in his last four starts. Two at home, one on the road.