Cardinals Paul DeJong, 2017 NL RoY Contender, signs six year contract.
The St. Louis Cardinals announced yesterday, 21 players were inked to contracts. Twenty minor league players were locked in, including Cardinals OF Tommy Pham, to one year deals. Pham turned down a two year offer that was placed on the table. The big announcement was SS Paul DeJong to a six year contract at $26 MM, with two team option years in 2024 and 2025.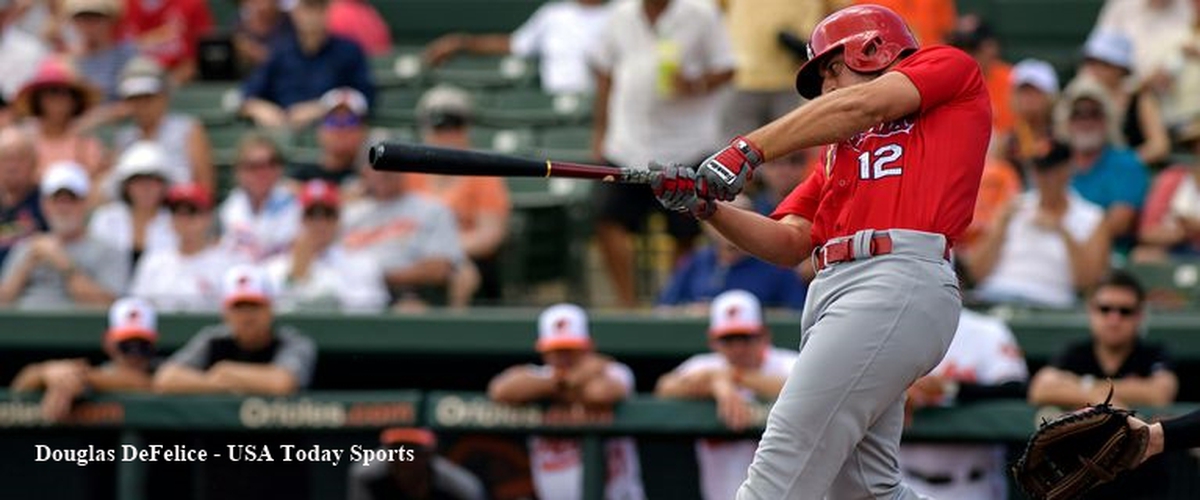 The contract for DeJong (24) has the potential of being a total of $50 MM and a controlled salary on the Cardinals books. Takes him through arbitration seasons and past free agency any time soon. His six year contract comes out to be $4.33 MM per season.
CARDINALS "GROW THEIR OWN"
Cardinals have been known for their impressive farm system. DeJong being one of those. He only played in 108 games in his . A slashline of .285/.325/.532/.857 with 25 HR/65 RBI. He was #2 Rookie of the Year for his short season played. And, he quickly replaced former Cardinals Aledmys Diaz as after making his debut May 28, 2017. He closed last season with a .975 Fld%.
Once again, some Cardinals fans don't understand the 'why'. Why lock a player in for six seasons that only has one very good season. In my opinion, why not? A controlled salary and youth is easier to move, if need be, than a huge contract of an older seasoned player with Big Bucks attached to him.
Plus, I feel a player coming from another team is not a guarantee in stone, either. I do agree seasons of experience probably would insure some sense of security. However, to see a player duplicate good numbers with a new team takes time but probably would come to fruition. On-the-flip-side, should that player tank, then fans would complain way too much money spent. "Damned if you do, damned if you don't" syndrome.
I'm pleased with the signing. DeJong is a solid player and will do well in his future. Some have brought up that he is only hitting .125 BA this Spring. Well, let's compare. Golden Glove LF Marcell Ozuna (27), signed through a five-player trade with the Miami Marlins, held a .312 BA in 2017. He is holding a Spring .143 BA. He will be paid $9 MM for 2018 with the Cardinals.
Just sayin'.
My favorite quote: "It's best to remain silent and thought the fool, than open one's mouth to remove all doubt". ~ Abraham Lincoln.
But some just can not help themselves.