Cardinals Stephen Piscotty: Hold The Faith? For How Long.
St. Louis Cardinals RF Stephen Piscotty was activated from the 10-Day DL (groin), August 1. Running is not an issue, he is fine in the field. However, still not producing at the plate.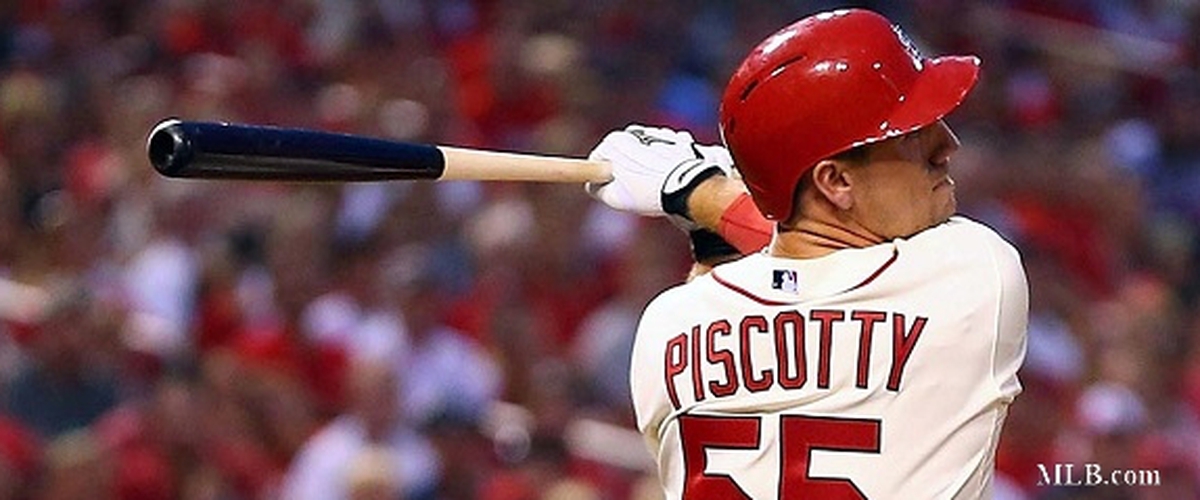 Cardinals rightfielder Stephen Piscotty, career .270 BA, struggles this season to hold a .228 average with only six home runs. His last home run hit was June 18, and he punched two. He has logged 31 RBI, with a 12 doubles but only holds a .339 OBP/.357 SLG/.696 OPS. , closing with a .457 SLG/.800 OPS.
He has been placed on the DL twice this season. In May due to a hamstring injury running out a hit to first; and, most recent (July), a groin injury sustained on a catch in the field.
In April, along with many of the Cardinals offense, Piscotty did not have his plate presence as he did in 2016. Beginning April, first game, walked away with a .333 BA. The would pummel to a .229 by the end of the month. In May, only playing in nine games, he brought his average up to a .258, still short of his career average; but, held the average through the month of June. He did punch out 24 hits for 4 HR/16 RBI/6-2B, but on 93 at bats.
With only ten games played in July, going back to the DL, he held a .171 BA for the month, 6-35/3 RBI/1-2B. Since his return, four games played in August, he is 1-12 AB with a .083 BA/.237 OPS.
So, why would he placed as the #4 hitter in yesterday's game against the Cincinnati Reds?
An act of faith on the part of Cardinals manager Mike Matheny and the "Cardinals Way"?
Jedd Gyorko, who has been holding the clutch position, is 3-15 this month. He came into July holding a .302 BA. However, for the month, he only punched out a .208 average; and, this month a .200 BA in his four games played holding a current .276 average. Which, still surpasses Piscotty by leaps and bounds.
TIME OF SEASON ~ DOG DAYS OF AUGUST
In view of how long the Cardinals gave Kolten Wong "chances" at the plate. Holding the faith his bat was going to return. How long with they afford Piscotty to remain? Or, will they be bold, at this late date in the season, to send him down for batting practice.
They finally sent Wong down to Memphis Triple-A, back-to-back seasons, for a 'workout at the plate' rehab. Much as they did for Randal Grichuk. The results have definitely benefited Wong, who currently holds a .292 BA. Grichuk is still a swing and miss, literally. He still holds a .228 BA.
PISCOTTY'S REHAB SHOULD HAVE BEEN A RED FLAG
Piscotty was with the Cardinals affiliates, Springfield Cardinals Double-A and Peoria Chiefs Single-A league, for his rehab assignments in July. A big red flag should have been thrown-up with only seven games played. Between the two minor leagues, he was 4-22 AB/4 RBI/2-2B with only on base six times for a .182 BA/.273 SLG.
In my opinion, this would have been the perfect opportunity to extend Piscotty's rehab to continue to 'find his bat'.
Cardinals prospect CF Harrison Bader was optioned back to Memphis Triple-A upon Piscotty's return. Cardinals replaced a solid rookie, 6-21 AB/8-3B/2-2B with a .286 BA/.729 OPS with the ailing bat of Piscotty. CF Dexter Fowler still remains on the 10-Day DL (wrist). Bader was doing a solid job in the field and rookie Jose Martinez (.288 BA) is more than capable to cover rightfield.
YES, PISCOTTY IS A VERY LIKABLE PLAYER, BUT ....
Piscotty made his debut with the Cardinals, July 25, 2015. He wowed Cardinals fans with his performances and closed his season with a .305 BA. In 2016, his average did drop, but still a respectable .273 with a .457 SLG/22 HR/85 RBI/35-2B/3-3B on 159 hits. This season is just happening for him.
I understand there are factors in life which a player must put on a shelf to come to the field ready to play. Family concerns, which I'm sure can be hard to push back into one's mind. Piscotty, having announced that his mother has been diagnosised with ALS. Jose Martinez with family in possible harms way in Venezuela, his native country. A country of 'unrest' at the moment.
J Martinez seemingly has his head in the game; which, part may due to being able to assist his family, even more so financially with his new role in the majors. His continued solid performance is of great importance. Not only to himself, but for his family and his country.
Piscotty. I'm sure he is just as frustrated with his season's performance as Cardinals fans are. And, in my opinion, not any less important than that of J Martinez. Definitely, not one he had planned on; but, has developed without much improvement.
Even though, with the fifth game into August to be played today, I feel sending Piscotty "down" would only benefit him and the Cardinals. Without making any moves at the non-waiver trade deadline, they do have options 'down on the farm'.
ONE LAST NOTE ~ JUST A THOUGHT:
Along with Piscotty, I would like to see rookie Luke Voit optioned back to Memphis Triple-A to get more playing time. When he was brought up, June 25, he held a .322 BA with Memphis. Since he has been in the 'Bigs' and limited playing time, he holds a .246 with the Cardinals.
I see the 'Matt Adams' demise befalling Voit. In my opinion, too much talent to let sit idle. With Matt Carpenter the everyday first baseman, that gives Voit little time on the field. And as a first baseman only, Voit is now part of the bench. In a pinch, I feel, Cardinals utility infielder Greg Garcia is able to cover first base in a pinch. Who to fill the two spots, bring Bader back along with pitcher Luke Weaver for the bullpen. Or, I'm sure there is a back-up first baseman in Memphis who would love to be on the bench waiting his turn on the field.