Chicago White Sox Pitcher Monty Stratton, Career 1934-1938. A 1949 Oscar Winning account of a MLB player's comeback.
"If life were fair, all line drives would be hits and all bloopers would be outs. " Baseballism.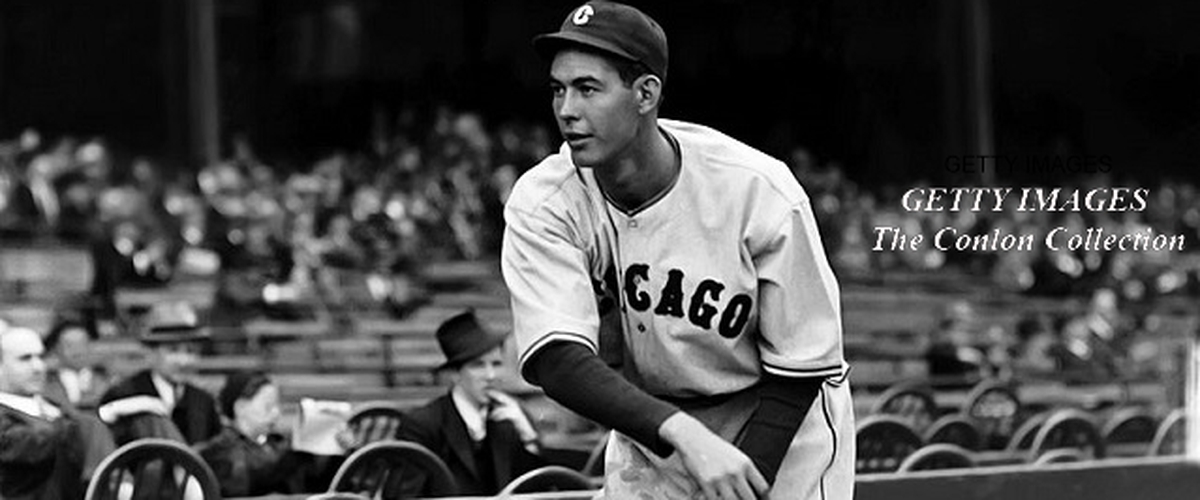 Back in the day of Major League Baseball, one rising star for the Chicago White Sox, pitcher Monty Stratton, found that life had dealt him a blow, that for a few months after, he saw no recovery from. Or, the need to recover.
Stratton made his debut with the White Sox June 2, 1934 at the age of 22 years old. As is with a lot of "prospects", he only pitched 3.1 innings his debut season and held his rookie status through 1936. He would remain in the bullpen until 1937 when he was handed a starting role. For that season, he was 15-5 in 21 game starts holding a 2.40 ERA, recording 14 complete games, five of those were shutouts, with a 1.087 WHIP. His performance that year earned his one and only All Star appearance in his career.
In 1938, unknowingly that would be his last season in the majors. Stratton was 15-9 in 22 starts, logging 17 complete games with two saves in three chances in his total 26 game appearances that season. Stratton was among the MVP players ranking 15 on the list.
LAST GAME PITCHED, SEPTEMBER 27, 1938
Two months into the off-season on November 27, 1938, he had gone out hunting at his family farm. Due to an unfortunate accident, stumbling which dislodged his shotgun and the shot the went into his right leg. The main artery was severed enough by the pellets that his leg below his knee had to be amputated the following day. He was fitted with a prosthesis, but in a depressed state, ignored the 'wooden leg'. It was his son just learning to walk, falling and getting back up, that inspired Stratton to give the 'attachment' a go.
And, it was his wife Ethel (Milberger) Stratton, who encouraged him to pitch again. Working with him in the barnyard. Or, he would practice using the side of the barn.
He would return to the White Sox organization in 1939 as a coach and "batting practice pitcher" for the next two years.
"In 1939, White Sox management sponsored a charity game in Comiskey Park against the Cubs, the proceeds of which (about $28,000) went to Stratton. In a touching, courageous display, Stratton took the mound to demonstrate that he could still pitch, though he was unable to transfer his weight effectively to the artificial leg." ()
When World War II began, as many American's did enlisting into the Armed Forces, Stratton was rejected. He then organized a semi-pro team in Greenville TX. He constantly worked on coordination in the field.
"In 1946, Stratton pitched for the Sherman Twins of the East Texas League (Class C) and compiled a record of 18–8, with a 4.17 earned run average. In 1947, with the Waco Dons of the Big State League (Class B), Stratton went 7–7 with a 6.55 ERA. A major challenge for Stratton was moving nimbly enough on his to field the that were commonly sent his way by opponents. After 1947, Stratton never appeared in more than four games in a season, though he joined multiple minor-league teams ranging from Class B to Class D in 1949, 1950, and 1953."
Stratton was not one of Major League Baseball greats as far as a career is recognized. However, he was one that overcome adversity to continue to play, even though at the Minor League level. He did not give up. He continued to do the best he was able in a career he had chosen. To play baseball.
MY INSPIRATION - "THE STRATTON STORY"
As I turned on the television this morning at 4:00, the 1949 movie, "" was airing. I was not familiar with Monty Stratton; or, his career. However, his life story was enough for Hollywood to make a film, with Stratton spending a good portion of the year on the set as adviser. Not only a financial success; but, the movie was awarded an Academy Award for the Best Original Story. White Sox coach Mervyn "Merv" Shea (1934-1937), with big-leaguers, Gene Bearden, Bill Dickey and Jimmy Dykes made cameo appearances along with movie stars Jimmy Stewart (Monty) and June Allyson (Ethel).
If you have the chance to watch the movie, well worth the time. And, since our current off-season has not really gotten into full swing, a great movie to see.