Good-Bye, Trevor Rosenthal ~ St. Louis Cardinals closer.
The St. Louis Cardinals announced three players released from their 40-man roster yesterday. Closer Trevor Rosenthal, shortstop Alex Mejia and catcher Alberto Rosario. Starter Lance Lynn was offered the $17.4 MM Qualifying Offer, which presumably to be declined, onto free agency and will give the Cardinals a compensatory draft pick.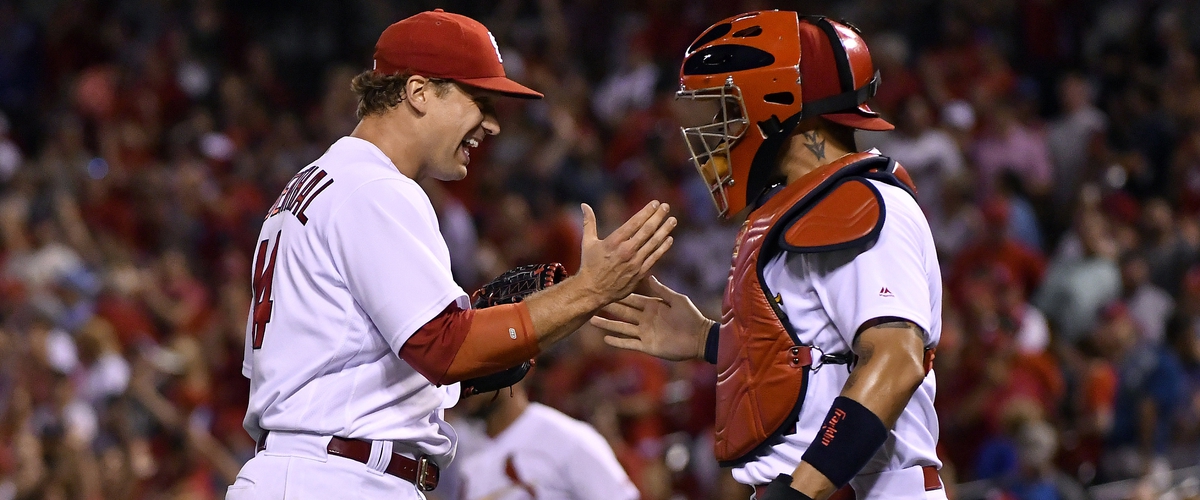 The extraordinary closer, who offered much drama for Cardinals fans, had back-to-back 40+ save seasons in 2014-2015. Yesterday, Rosenthal was released and allowed to be placed on the free agent list.
In 2016, a roller-coaster season for Rosenthal. He lost his closer title to Seung-Hwan Oh, won the position back; but, ended in his season with required Tommy John's surgery late in August. In lieu of TJ surgery recovery time, 12-18 months dependent on the severity of the injury, Rosenthal would see little time on the mound in 2018, if at all.
Talk of a two year deal was speculated to cover Rosenthal's last season being arbitration eligible and move his earliest free agency to 2020. Now, that consideration is not to be. Personally, a very tough break for Rosenthal. But, baseball is a business as the Cardinals organization plan to get back to a team of contention.
Per : "The former closer could seek the same kind of deal that Greg Holland did coming back from Tommy John surgery. Holland signed a one-year deal that was heavy with incentives and that shifted a team option to a player's option when he reached an agreed-upon threshold of games finished. That meant that Holland, after one bounce-back year with Colorado, was able to elect to become a free agent this past weekend."
Of which, Holland has been associated as an "interest" by the Cardinals.
HIGH NOTE FOR THE CARDINALS PAUL DEJONG
Cardinals shortstop Paul DeJong has been nominated as a finalist for the 2017 Jackie Robinson NL Rookie of the Year Award. He is one of the top three to receive votes for the award. Per Goold: "Dodgers first baseman and slugger Cody Bellinger is the favorite to win the award unanimously." Even so, quite the acknowledgement for DeJong and much deserved.