Lynn, Jose Martinez, Rosenthal 3-2 Win Over Diamondbacks
St. Louis Cardinals Lance Lynn was on his game; even though, rumors swirling right before today's MLB non-waiver trade deadline. He wants to remain a Cardinals.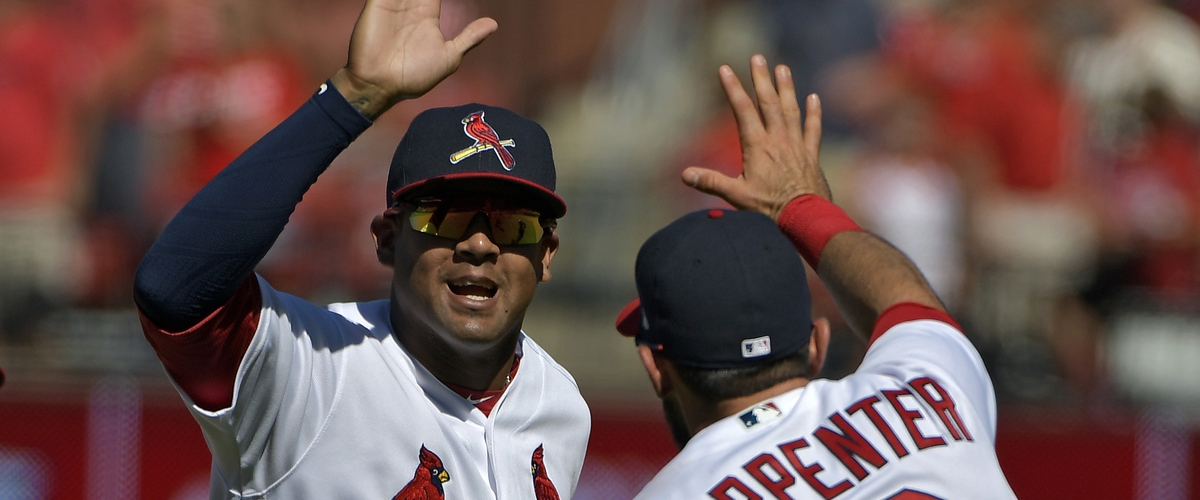 St. Louis Cardinals Lance Lynn has be linked to trade rumors with at least four teams possible for the last month.
In his stand yesterday, he worked his way out of some log jams issuing five walks facing the Arizona Diamondbacks. In his second inning, he gave up one 'walk-in' run for his second earned run allowed. Diamondbacks were only able to get four hits and no further RBI. Lynn only logged three strikeouts; but, he went six innings for what might be his last start for the Cardinals.
The big question is ~ Will Lance Lynn see his next start, scheduled for August 5, as the Cardinals will be hosted by the Cincinnati Reds at Great American Ball Park? Today is the trade deadline. Today is, also, a day off for the Cardinals. Whatever the news may be will be announced later today by the St. Louis organization.
OFFENSIVE PLAYER OF THE GAME
Jose Martinez, facing Taijuan Walker in the fourth. Diamondbacks 2-0 lead. Walker had one out on the board, gave up a hit to Yadier Molina for a single, who advanced to second on a wild pitch. J Martinez to the plate. On a 2-1 pitch, he blazes the two-seamer out right for a run to tie. He would add another ; and again, a 2-1 pitch, on a sac-fly off Walker in the sixth, for the go ahead run, Cardinals 3-2 lead.
Cardinals bullpen held the Diamondbacks scoreless; and, Trevor Rosenthal in to close. He was lights out with taking down three of the four D'Backs at the plate with three strikeouts. Pinch hitter A.J. Pollock was ejected in the ninth, arguing strikes/balls, by HP umpire, D.J. Reyburn. , handing Lance Lynn his ninth win.
YADIER MOLINA'S MILESTONE HIT
During the game, Yadier Molina boosts his career resume in the Cardinals franchise record book. His hit in the fourth was his . Molina is tied with Cardinals HOF Willie McGee for 12th on the franchise's all-time list. Hands down, Molina proves in every game he plays the important role he holds on the field. Behind; or, at the plate, he has earned his status as one of MLB's best career catchers.
MY ONE AND ONLY STATEMENT OF A RECENT EVENT
Once-in-awhile, every player needs a day off to refresh and regroup, even for the masterful Yadier Molina. This has been a frustrating season for the Cardinals; but, to keep a positive in the clubhouse is a must and some situations need to 'stay in the locker room'. Just my opinion. A good example for our rookies is expected, on and off the field. Especially by my respected Cardinals field "General".
DAY OFF - TRAVEL DAY FOR CARDINALS
A much need day off for the Cardinals on many levels. The travel to Milwaukee to take on the Brewers at Miller Park.
Game time tomorrow will be at 6:40 CST.
Cardinals Carlos Martinez (7-8/3.52 ERA) will face Brewers Jimmy Nelson (8-5/3.38 ERA).
I believe all is well, for the most part, in the Cardinals camp. Now, for them to prove they are ready to make the push for postseason. Cardinals (52-53) sit holding at 4.5 out of first in the NL Central and are 21-27 on the road. The Brewers who held first for most of the first half into the second half, now sit 2.5 games back of the first place Chicago Cubs. The Brewers are 29-26 at home.
Time for all the Cardinals to be on the same page, same goal, to do their very best ~ to do their jobs.