Trade Deadline Over - Cardinals back to baseball on the field
St. Louis Cardinals move past the MLB non-waiver trade deadline. Lance Lynn will continue his starts wearing the "Birds on the Bat" uniform. No Cardinals traveling save a flight to Milwaukee to take the Brewers.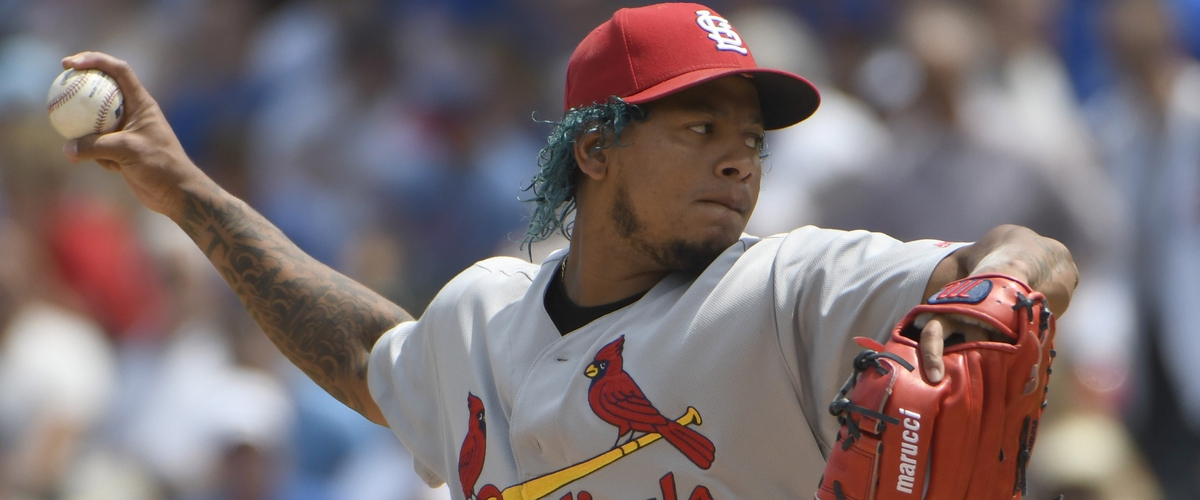 NO DEADLINE MOVES FOR THE CARDINALS
The St. Louis Cardinals, to the disappointment of many fans, did not make any trades. No new arm(s) for the bullpen, no new power bat to the plate. They are holding the faith in the team they have - veterans; and, rookies who have been brought up from Memphis Triple-A this season. Much as fellow team, the Pittsburgh Pirates, in the National League Central Division, they hold with the players on the roster.
Cardinals will take a short flight this morning to Milwaukee to take on the Brewers for three games. Cardinals Carlos Martinez (7-8/3.52 ERA) will take on Brewers Jimmy Nelson (8-5/3.38 ERA). The Brewers are 6-5 over the Cardinals so far this season.
C Martinez is 1-1 facing the Brewers. 3.65 ERA in his two starts, 2 HR/5 ER/6 Runs/3 BB/11 SO in his 12.1 IP. His start at Miller Park, April 28, was definitely not his best sporting a 9.00 ERA. He gave up the above mentioned home runs and runs scored for his third straight loss in his first four starts this season. However, in three previous seasons at Miller Park, he is 3-1/1.51 ERA in a total of 41.2 IP. Which Carlos Martinez will be on the hill for tonight's game. On the road this season, he is 2-5/3.85 ERA.
Nelson is 0-1/5.73 ERA in 11 IP/7 ER/8 Runs/8 BB/9 SO against the Cardinals. At home he is 4-3/2.39 ERA for his 71.2 IP with 80 strikeouts. He has yet to see a win against St. Louis in four seasons facing them. In his past three seasons, he is 0-7/7.34 ERA. Per paper numbers, the Cardinals have hit him with a .318 BA.
DOG DAYS OF AUGUST BEGINS ~ FIRST PITCH AT 6:40 CST. The Cardinals (52-53) come to Milwaukee with a win against the Diamondbacks, to split their four game series. They still hold at only 4.5 games back of the Chicago northenders.
MILWAUKEE MAKES SMALL DEADLINE MOVES
The Brewers (55-52) held the first place in the NL Central most of the season's first half, into the second. However, since July 14, they are 5-11 with six straight losses which included being swept by the Pirates (July 17-20) in a four game series. They are now 2.5 games in second behind the Chicago Cubs (56-48).
For most MLB teams pitchers were the commodity of trades by the deadline yesterday. The Brewers picked up a couple. However, the relievers are not really a strong addition with a push down the stretch to postseason. Being a small market team, funding is not as plentiful as the Yankees or Dodgers - even the Cardinals.
They added a couple of bullpen pieces. Anthony Swarzak (2.23 ERA) from the Chicago White Sox; and, they officially reacquired RHP Jeremy Jeffress (5.31 ERA) from Texas. Jeffress is a familiar piece for the Brewers as he had been a part of the team, in and out, over the past four seasons before being part of trade sending him and Jonathon Lucroy to the Rangers. While with the Brewers previously, he held a 2.38 ERA.
CARDINALS DL UPDATE
RF Stephen Piscotty rejoins the team in Milwaukee. He has been activated from the 10-Day DL (groin) after completing his rehab with the Cardinals affiliate Peoria Chiefs Single-A league this past week. His last game played was July 14 and holding a disappointing .236 BA with a career .272 average. He has had only six home runs and 31 RBI. Running is no problem to cover the right corner; but, fans await to see if his bat has come back to life with his return.
OF Randal Grichuk has been sharing duty in right with Jose Martinez during Piscotty's DL stint.
I'm presuming rookie Harrison Bader will remain in centerfield for the Cardinals. Everyday CF Dexter Fowler remains on the 10-Day DL with sustaining a left wrist strain injury. No date has been set for Fowler's return as of this morning. He is in day eight on the DL. His last game was July 24.
CARDINALS PUSH FOR POSTSEASON ~ 'ALL' NEED TO BE ON THE SAME PAGE
A recent situation for the Cardinals; in my opinion, was blown way out of proportion involving catcher Yadier Molina regarding manager Mike Matheny. We will see if the Cardinals have the mind-set to begin their push for postseason play. ALL Cardinals need to be on the same page no matter who is on the field to play in their assigned position, no matter the reason. Neither Molina; nor, OF Tommy Pham, need to prove anything other than they can continue their great play. To go into every game as the professionals they are. I do enjoy the intensity and wanting to get the wins. However, it takes teamwork with respect, encouragement and confidence in one another to do so ~ whether a veteran player; or, a rookie.
With the Cardinals making no trades, the time is now for the players to prove themselves. Strong pitching, strong defense and a concentrated effort at the plate to bring runs in ~ no matter who is penciled in for any given game.