Weaver picks up seventh straight backed by Cardinals 3 home runs over Reds
St. Louis Cardinals rookie Luke Weaver cruises through five frames, fanning seven facing the Cincinnati Reds. He earned his seventh straight win since being added to the Cardinals rotation, August 2, in the Cardinals 9-2 win last night.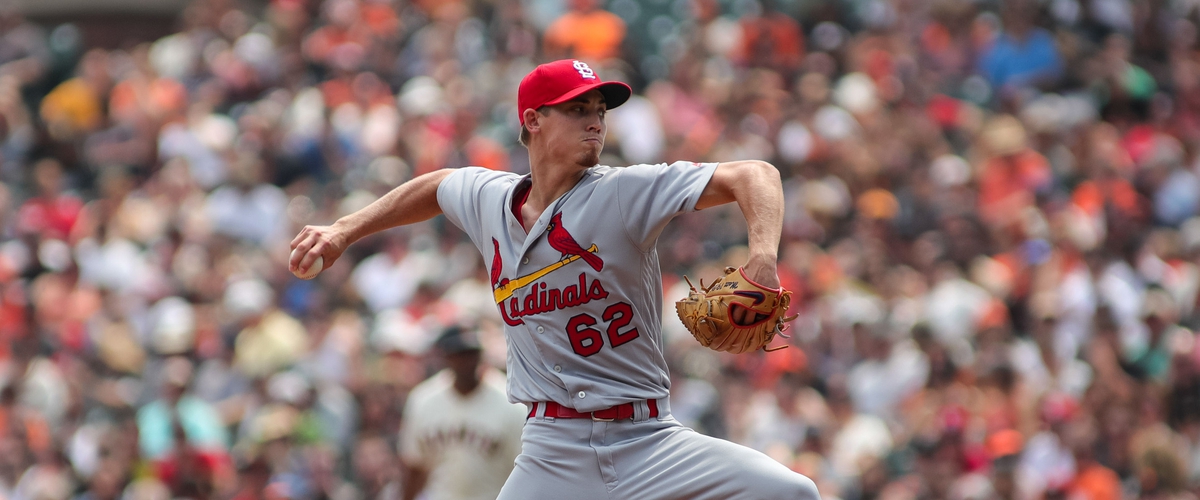 Early in his stand, rookie Luke Weaver retired ten consecutive batters faced, did allowed two earned runs on Reds five hits; but, issued no walks in his five innings pitched, while . In his 42.2 IP as starter, Weaver has only allowed 1 HR/8 ER/6 BB with logging 57 strikeouts. The last he issued a free pass was, September 3, against the San Francisco Giants. In his eleven game appearances, eight starts, he holds a 2.05 ERA/65 SO/1.03 WHIP.
"According to post-game notes provided by the Reds, Weaver [7-1] is the first Cardinals starting pitcher to have seven consecutive wins in a season since Matt Morris in 2001 and the first St. Louis rookie to do so since Ted Walks in 1944." () He, also, holds the longest winning streak, currently, for active pitchers in the MLB.
CARDINALS OFFENSE TOOK CONTROL OVER REDS BEHIND WEAVER
Lead-off Matt Carpenter, facing Reds rookie "Rookie" Davis, put the Cardinals on the board his first at-bat. On Davis' 3-1 pitch, Carpenter sends a missile out over the right wall for a . Cardinals in the third did not make it any easier on Davis. Tommy Pham slugs out a on a 3-2 count. Followed by Dexter Fowler for a two-hole shot out over the right wall and Paul DeJong, with his second back-to-back solo homer in this series, for . Fowler has homered in his last three games. His second streak this season.
Davis retired after the third, rookie reliever Keury Mella took over for the next two innings. He took down the side in his fourth. Two outs, bases loaded in his fifth, Yadier Molina, did not waste Mella's first pitch. He smoked the two-seamer just inside the first baseline deep into the right corner for a .
The Reds broke into the Cardinals 7-0 lead in Weaver's last inning. A RBI double by Patrick Kivlehan and a RBI single by Jesse Winker. The Cardinals bullpen - Zach Duke, Seung-Hwan Oh, rookie Sandy Alcantara and Sam Tuivailala held the Reds scoreless in their collective four innings. "Tui" was the sole provider of Reds last hit allowed in their total of six in Game Two. A strong showing for Cardinals relievers.
CARDINALS OFFENSIVE PLAYER OF THE GAME ~ TOMMY PHAM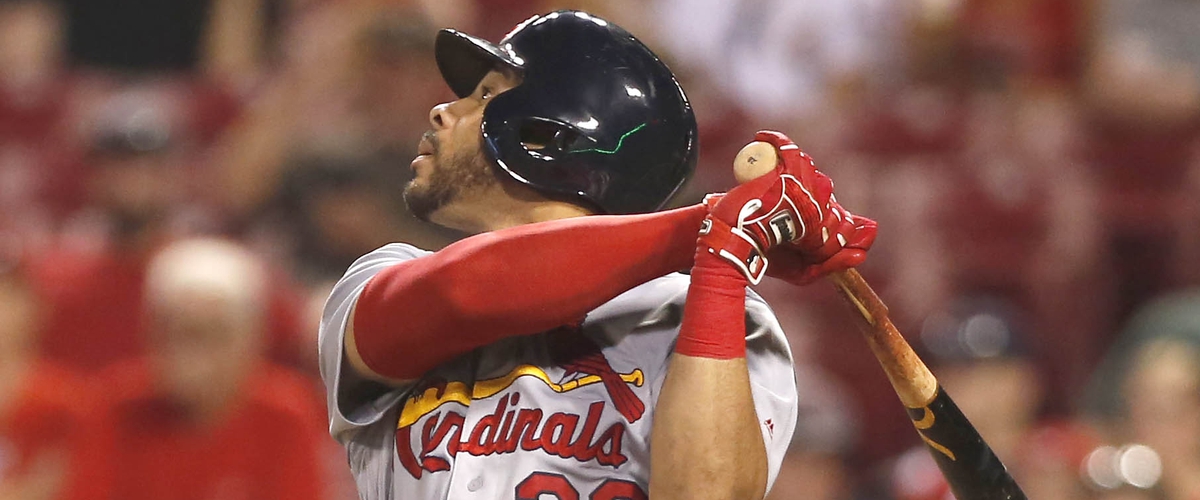 Even though Tommy Pham did not have a home run, he was 3-5 AB/2 RBI/2 Runs for his night. In the sixth, bases loaded, he belts out a RBI single to give the Cardinals their 8-2 lead.
CARDINALS PINCH HITTER ADDS THE LAST RUN
Rookie back-up catcher, Carson Kelly, replaced Molina in the eighth. Up to bat in the ninth, he crunches out a double off Reds Alejandro Chacin. Pinch hitter Greg Garcia next up. He sends the two seamer out to left, ; and, Kelly in for the final run in the Cardinals 9-2 win.
A team effort was the key to the Cardinals win last night. They will look to sweep the Reds in Game Three tonight.
NEXT UP - FIRST PITCH 6:10 CST
Cardinals Carlos Martinez (11-11/3.57 ERA) will face Reds Homer Bailey (5-8/6.86 ERA).
C Martinez has not faced the Reds since June 5. Tonight's start will be his second appearance at Great American Ball Park this season. His last start facing the Reds, 6.1 IP/4 ER/8 SO in Cardinals 4-2 loss. On the road, C Martinez is 5-8/3.92 ERA. Against the Reds this season, 0-2/7.15 ERA.
Bailey last faced the Cardinals at home, August 6. He only saw 3.1 IP for 1 HR/10 ER/4 BB/3 SO in Cardinals 13-4 win. His last start, which was at home against the Pittsburgh Pirates, he went 5.2 IP/1 ER/2 BB/7 SO in the Reds 4-2 win.
As both starters have had solid performances, they both have had their struggles. We will see which comes out with a win.