2017 Fantasy Football: The Early List for Quarterback Sleepers
With the start of the NFL season just around the corner, it's time to start thinking of which Quarterback sleepers you will target. I know you've heard before that Quarterback is the deepest position in fantasy, and it truly is. In current mock drafts, you can draft great fantasy players like Kirk Cousins, Jameis Winston, or Marcus Mariota in the last few rounds. Even though big name players like Aaron Rodgers, Tom Brady, and Andrew Luck are all very appealing and will have strong seasons, it's not worth reaching for them in drafts. Just look at Kirk Cousins, who was the fifth best Quarterback in fantasy last season, continue to be underrated on draft day. Even though these Quarterbacks might not be the best at getting wins in the NFL, their fantasy points will be incredibly valuable this season.
Now with all of the free agent moves and draft picks, it's important to reevaluate which are the best Quarterbacks to pursue. One theme you'll notice among many of these Quarterbacks is youth, with Stafford being the oldest at age 29. The older Quarterbacks not named Tom Brady and Drew Brees were disappointing last season. These older quarterbacks that I'm avoiding here in 2017 are Ben Roethlisberger, Eli Manning, Carson Palmer, and Philip Rivers. Look to youth this season to put up tons of passing attempts in offenses with some great weapons.
Below are my Quarterback sleepers for 2017. Note that where these players are currently being picked at is subject to change by ESPN.
Kirk Cousins (pick 105)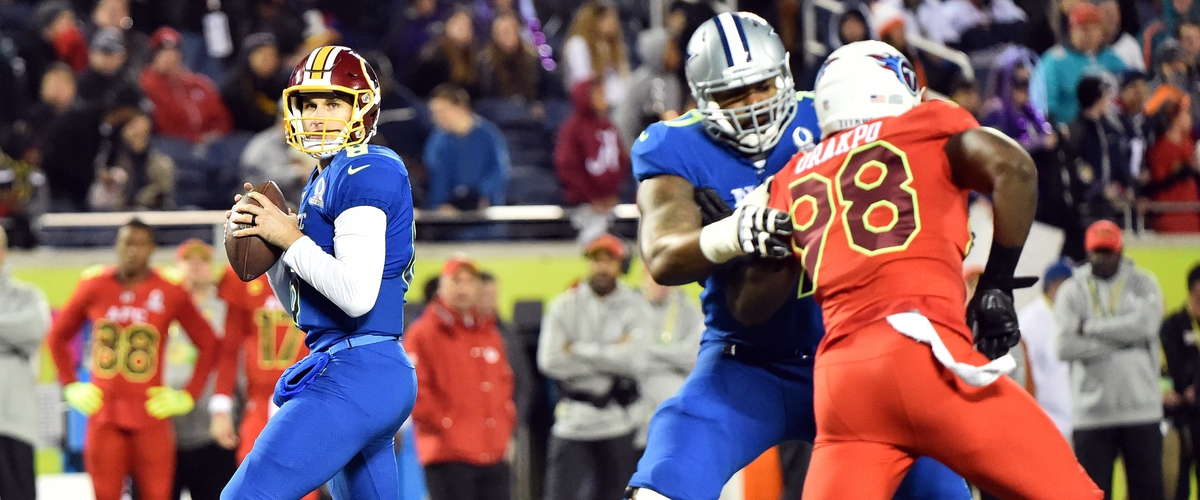 Despite being a top five Quarterback in fantasy last season, Kirk Cousins is going as a very late pick in most 2017 mock drafts. I can understand that players are concerned with Washington losing both Pierre Garcon and DeSean Jackson in free-agency, but Washington still has a solid receiver corp. The Redskins have brought over Terrelle Pryor from Cleveland, who had 1,000 yards last season with a slew of inexperienced Quarterbacks throwing to him. They also still have a previous first round pick in Josh Doctson, and another 1,000 yard slot receiver in Jamison Crowder. Considering that the Redskins defense hasn't gotten much better, this offense will have to put up lots of points to win games. If you want to wait at the Quarterback position, Cousins is the best pick you can make.
Jameis Winston (pick 119)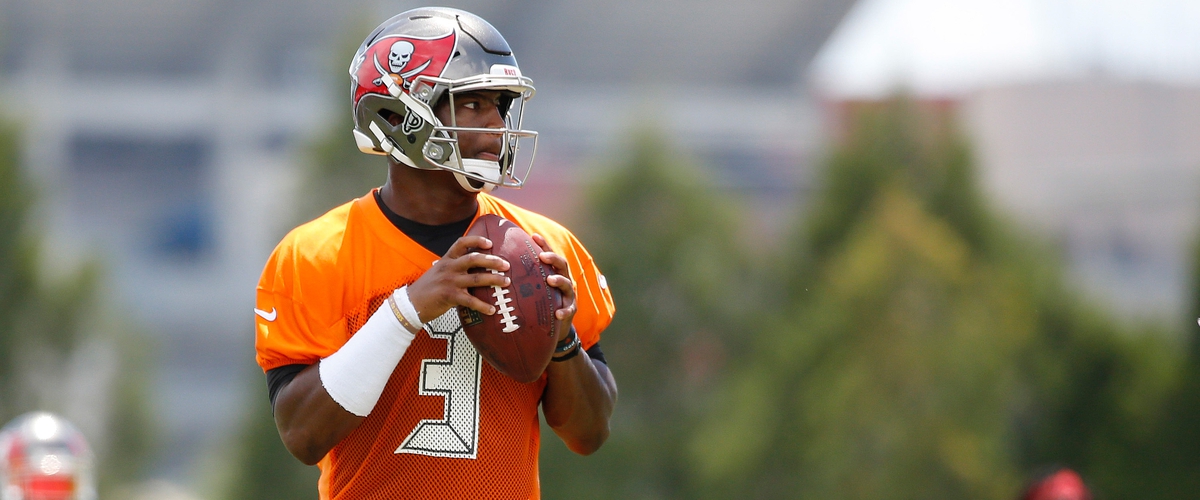 Even though Winston was a breakout candidate last year, a heavy running game with a lot of interceptions kept his value down. However, after adding the speedy DeSean Jackson to pair up with the big Mike Evans, Winston's fantasy value has never been higher. Tampa Bay also has an excellent pair of tight ends to help all around the field, in Cameron Brate and first round pick O.J. Howard. All these weapons with Doug Martin being out for the first three games makes Winston a great sleeper at Quarterback in 2017.
Matthew Stafford (pick 128)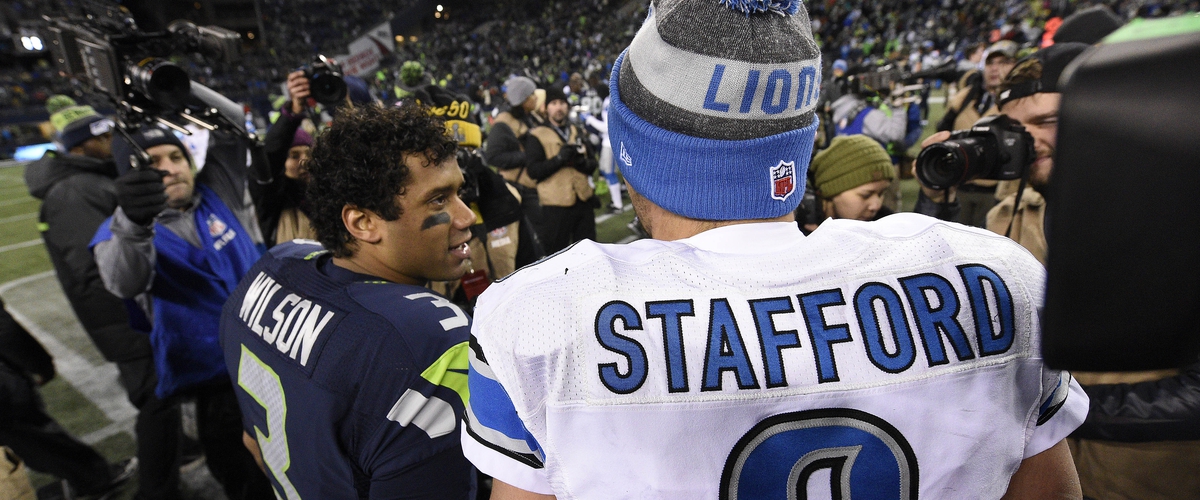 Don't let the hand injury at the end of the year fool you, Stafford was a very valuable fantasy asset. Even without Megatron on the field, Stafford finished as the seventh best Quarterback in fantasy. With upgrades to the offensive line, Stafford looks to have some of the best pass protection he has had in years. All of this should help Stafford to continue to play well this season, and yet again be undervalued.
Tyrod Taylor (pick 147)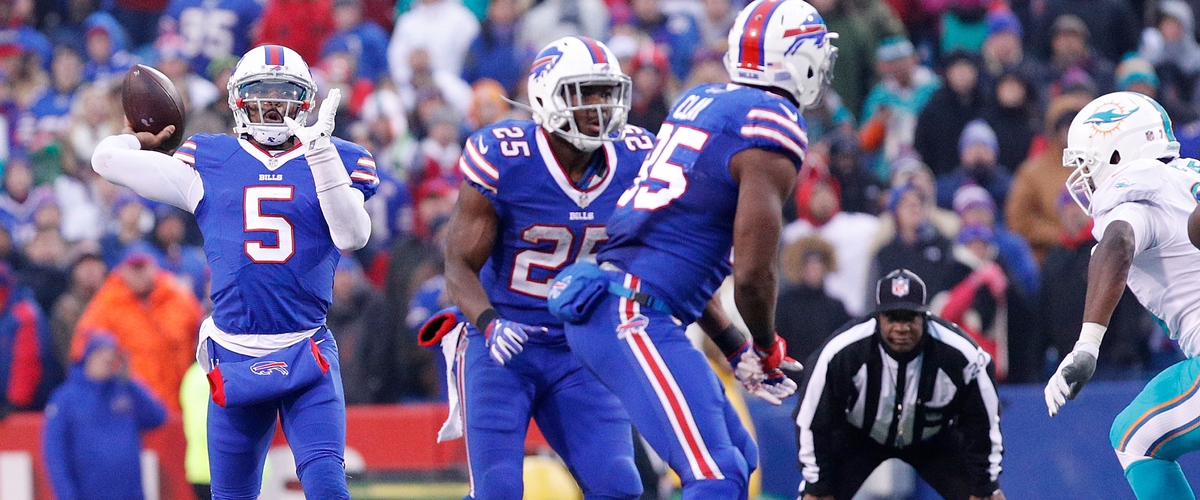 Despite only throwing for 17 touchdowns and having a receiver corp wrecked by injuries, Taylor still managed to rank 11th in fantasy points at the Quarterback position. Taylors production in your league largely depends how rushing yards and touchdowns are scored for Quarterbacks. In standard ESPN leagues, rushing yards and touchdowns are scored the same for running backs as they would be for Quarterbacks. This is what will help keep Taylor as a very ownable Quarterback in fantasy, and if he gets help from his receivers who knows what can happen.
Marcus Mariota (pick 149)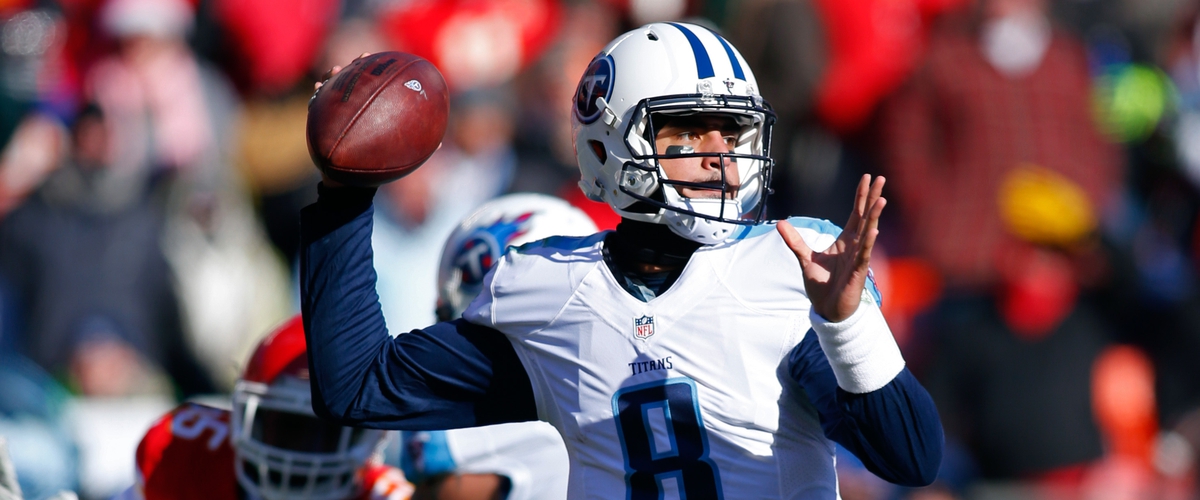 Even though Mariota had a bit of a slow start, and poor ending due to injury, Mariota was a fantasy stud. In weeks 5-12, Mariota was the best Quarterback in fantasy, and he has had some major pieces added. With adding Eric Decker in free agency and drafting Corey Davis fifth overall, Mariota will have even more weapons around him. Even though this will still absolutely be a run first offense, Mariota's red zone efficiency with these new weapons will make this offense a force. Look for Mariota to finish as a top ten Quarterback easily if he stays healthy.
Carson Wentz (pick 168)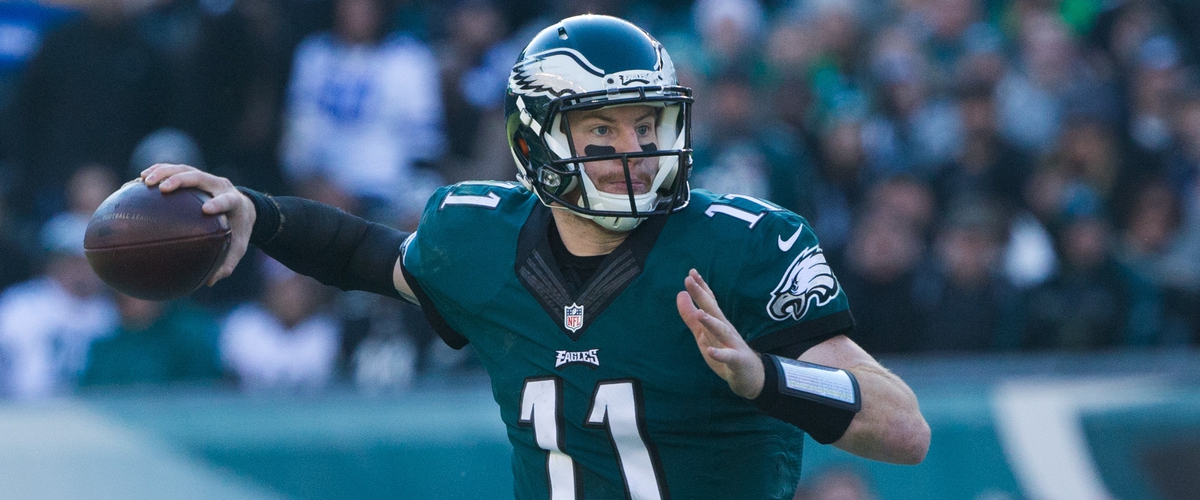 The second year product for Philly has gotten a lot of new toys to play with this offseason. Philadelphia had a poor receiving and running back corp, both of which have been upgraded. With Alshon Jeffery and Torrey Smith now in town to pair with Jordan Matthews, this receiving corp should be able to make it much easier on Wentz. LeGarrette Blount will also help take pressure off the offense, by churning for yards and helping in the redzone. Look for Wentz to continue to take strong strides here in 2017.
Andy Dalton (pick 197)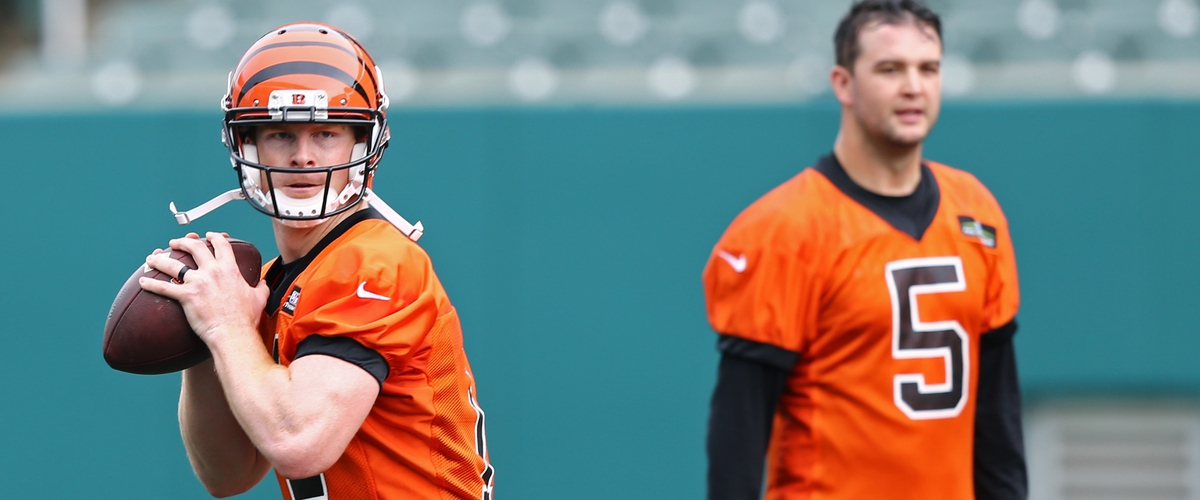 Even though Andy Dalton continues to be an unsexy option, he continues to produce at the Quarterback position. The biggest concern to me looks to be the Bengals' offensive line, who lost two elite players in free agency. However, 2017 should bring back a healthy A.J. Green, Giovani Bernard, and Tyler Eifert, to go along with first round speedster John Ross. All these weapons on a team that doesn't look likely to make the playoffs will provide great fantasy value throughout the season.
Blake Bortles (pick 210)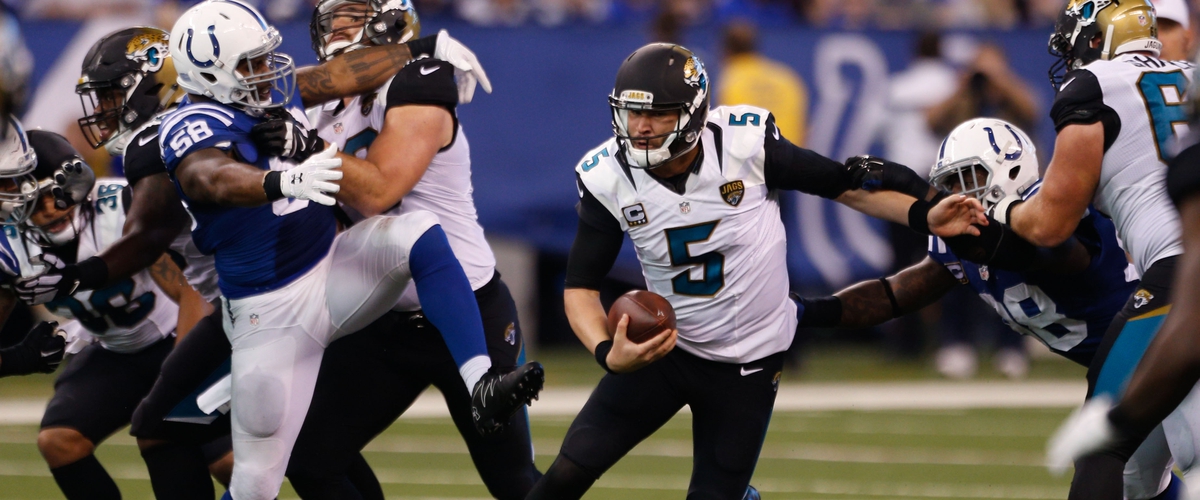 Even though Bortles performed subpar to his draft position in 2016, he still managed to rank as the 11th Quarterback in fantasy. We know that Bortles didn't play well at all last year and was hard to watch, but he seemed to always get some fantasy points. Whenever he didn't pass for 300 yards, a touchdown, and two picks, he would run in a touchdown, salvaging his day. With Fournette now in Jacksonville to help support this offense, hopefully Bortles will not have to Bortle his way to fantasy fame, and he will improve on a poor 2016 campaign.